James Byrd Rogers: The Truth About Mr. Rogers' Son
Jason Merritt/Getty Images
Won't you be my neighbor?
That question hung in the air at the outset of all 912 episodes of the legendary Mister Rogers' Neighborhood, a fixture of children's programming on PBS between 1968 and 2001. If you were a child any time in the last seventy years, chances are good you spent a few mornings wandering around the titular neighborhood, waiting for the trolley to arrive. Fred McFeely Rogers, better known simply as "Mr. Rogers", was a children's television icon. Sadly, Mr. Rogers passed away in 2003 at the age of 74, but his legacy lives on through both his revolutionary TV program and his own progeny.
For those of us who grew up on "The Neighborhood" (that's what the cool kids called it...), Mr. Rogers felt almost like an actual parent. Sure, all of our interactions with the guy were mediated by our television screens, but he still managed to reach out with his enduring message of compassion and understanding. He was a paragon of parenting-done-right. Whether or not your own parents always lived up to the ideal, Mr. Rogers sure did. So what happened to his actual children? How did they turn out?
James Byrd Rogers rebelled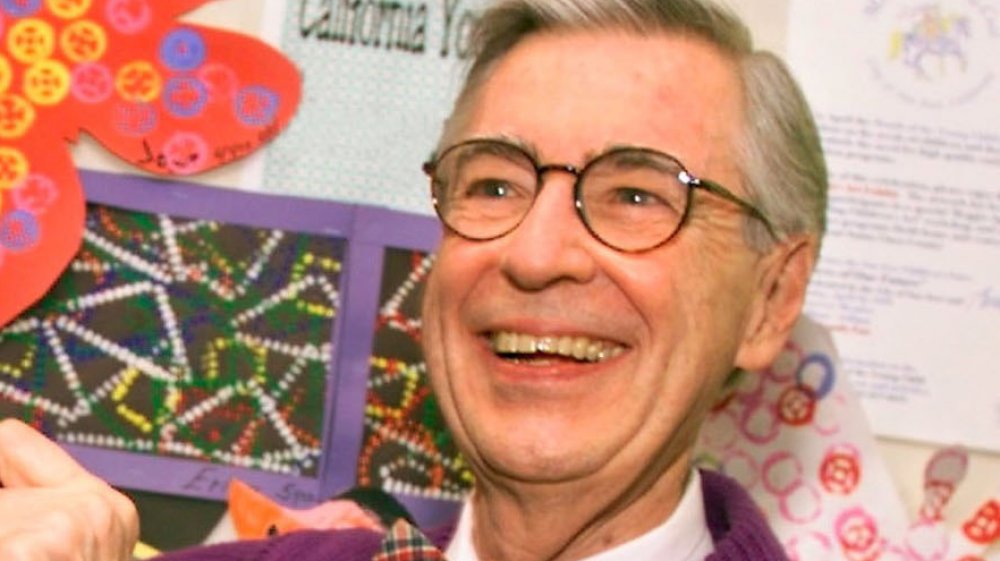 Getty Images
Fred Rogers had two sons: James Byrd and John. The eldest of the boys, James Byrd, was born in 1959. If you were a fan of his father's TV show, then you might remember seeing him — though he's a little taller and grayer these days. As a child, James actually appeared in several episodes of Mister Rogers' Neighborhood. While James claims his father was exactly the kind of parent you might imagine having watched him on TV, he admits to rebelling against his upbringing after he left for college, and he didn't call or write home for a period of time, according to interviews his parents gave at the time. He has described his father as a "second Christ," an impossible standard to live up to. Apparently, it isn't easy being a scion of the uber-father. 
James Byrd Rogers eventually made peace with his father's legacy
Fortunately, James returned to the fold in adulthood. In 1989, he made a return appearance on episode 1623 of Mister Rogers' Neighborhood with an extra special addition — his own son Alexander. Three generations of Rogers men on one TV screen! Today, James Byrd lives a normal life with his family. He made contributions to the feature-length documentary "Won't You be my Neighbor," as seen above, but he's otherwise remained comfortably outside the spotlight since his father's passing.