What Happened To Queen Victoria's 9 Children?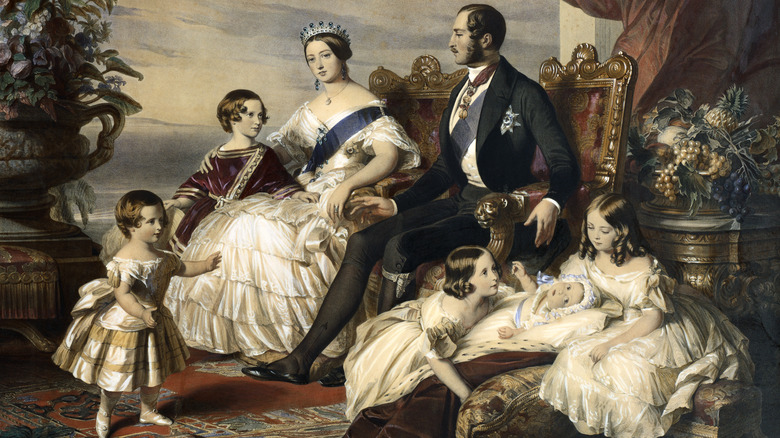 Historical Picture Archive/Getty Images
Despite being queen of England, Victoria didn't have too much say in who she married. Her mother and uncle had picked out her first cousin Prince Albert for her from a young age, and it took a couple of meetings before Victoria came around to the idea. Once she fell, though, she fell hard. The couple married and from virtually her wedding night at age 20 until just before she turned 38, Queen Victoria was almost continually pregnant. Had she lived in a time with reliable birth control, she might have opted to use it. It was a sign of how much Victoria loved her husband that she kept finding herself with child, because she despised everything about pregnancy, including how she got less work done for her role as head of state. In total, the couple had nine children, five girls and four boys. 
While Queen Victoria ruled over a huge percentage of the globe and is still well-known today, in part thanks to all the things those people named after her during her 63-year reign, casual royal fans might not even know the names of any of her kids. They all had fascinating lives, with different things expected of them depending on whether they were a son or a daughter and where they landed in the royal hierarchy.
Victoria, Empress Frederick of Germany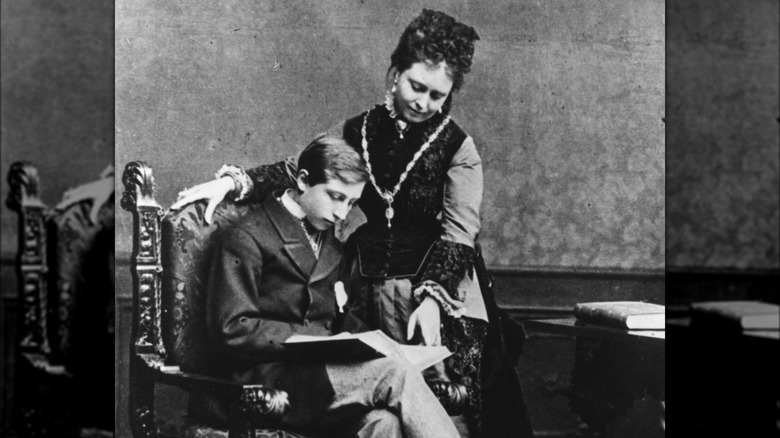 Henry Guttmann Collection/Getty Images
While the first child of Queen Victoria and Prince Albert born in 1840 was "only" a girl, she was still destined for great things from a young age. The marriage of Vicky, as she was nicknamed, was orchestrated so she would join another major power — Prussia — and influence policy there in the liberal way her father wanted. While she had little choice in her marriage partner, fortunately, she and Crown Prince Frederick fell madly in love. The couple went on to have eight children, although two sons died very young, and Vicky did not have a good relationship with several others.
Sadly, the rest of the Prussian court did not love Vicky, and her treatment in the country was awful. It didn't help that those in power did not like her liberal ideas for Prussia or the German people, especially not government official Prince Otto von Bismarck, with whom she had serious issues. The country's victory in the Franco-Prussian War saw the creation of the country of Germany, with the Prussian royal family in charge, but not in the way Vicky wanted.
Before even coming to the throne, Frederick was dying from throat cancer. He managed to reign as German emperor for just 99 days before his death. As a widow, Vicky chose to wear black for the rest of her life like her mother Queen Victoria. Vicky would die within a few months ofher mother's own death, both in 1901. Dying aged 60 meant she wouldn't have to watch her son Wilhelm wage war against England and many others as kaiser during World War I.
Edward VII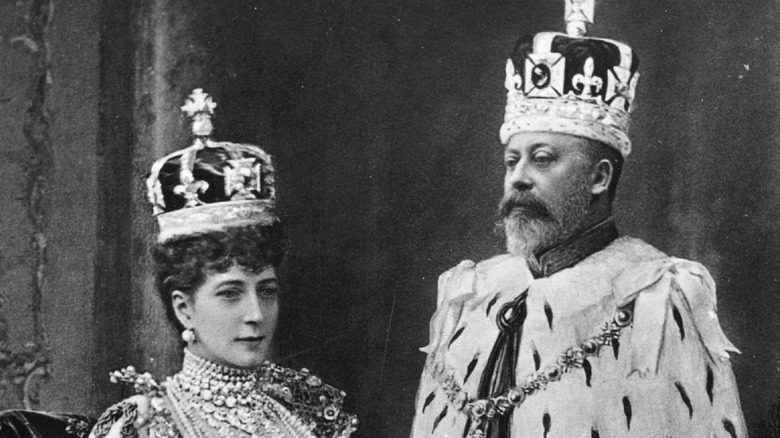 Hulton Archive/Getty Images
While Queen Victoria was a woman, she wanted a son to inherit her throne, so everyone was thrilled when her second child was a boy. Born in 1841, Prince Albert Edward, known as "Bertie," was heir to the throne from day one. However, Victoria's happiness with him was short-lived, finding endless faults with her heir, and she even managed to blame him, irrationally, for Prince Albert's death in 1861.
What was true was that Bertie was wild for the son of a queen. It was hoped that marriage would calm him down, but despite his marriage to the stunning Princess Alexandra of Denmark, and the five children they had together, he kept up his playboy ways. He was not faithful to Alexandra by any stretch of the imagination, having continual affairs with aristocratic women in their circle of friends, including the mother of Winston Churchill. One part of the problem was that Bertie was constantly bored. Queen Victoria, instead of training him for the role he would one day have as king, instead actively avoided giving him anything official to do, so Bertie filled his days with things he found entertaining, from fashion and parties to shooting and women.
He finally became king in 1901, taking the regnal name Edward VII. As monarch, he traveled extensively in Europe and tried to keep peace on the continent, including with his despised nephew, Kaiser Wilhelm II. After having waited so long to become king, he reigned for only nine years. He died in 1910, aged 68.
Alice, Grand Duchess of Hesse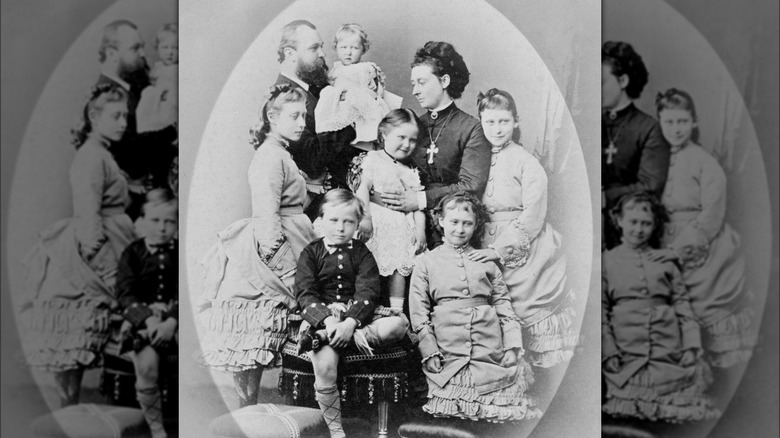 Heritage Images/Getty Images
Princess Alice was born in 1843. She married the future Grand Duke Louis IV of Hesse and by Rhine in 1862, but as her father Prince Albert had died seven months before the wedding, it was a subdued affair. Sadly, her luck never got better. When the Austro-Prussia War began, since her sister Vicky was married into the Prussian royal family but Hesse sided with Austria, it meant Alice and Vicky were technically enemies.
Alice and Louis had seven children, some of whom died tragically. One son was a hemophiliac who died after falling out a window when he was 2 years old. Daughter Alexandra married into the Russian royal family and became tsarina — the one who was murdered with her husband and children in 1918.
While Alice had once loved her husband very much, their marriage deteriorated over time. She would write him pained letters, saying things like, "I have tried again and again to talk to you about more serious things, when I felt the need to do so — but we never meet each other ... I feel true companionship is an impossibility for us — because our thoughts will never meet ..." (via "A Magnificent Obsession," by Helen Rapaport).
In 1878, almost every member of the ducal family got diphtheria, and one child died. When breaking this sad news to another of her sick children, Alice comforted him, which resulted in her contracting her final illness. She died exactly 17 years to the day after her father, aged 35.
Alfred, Duke of Saxe-Coburg and Gotha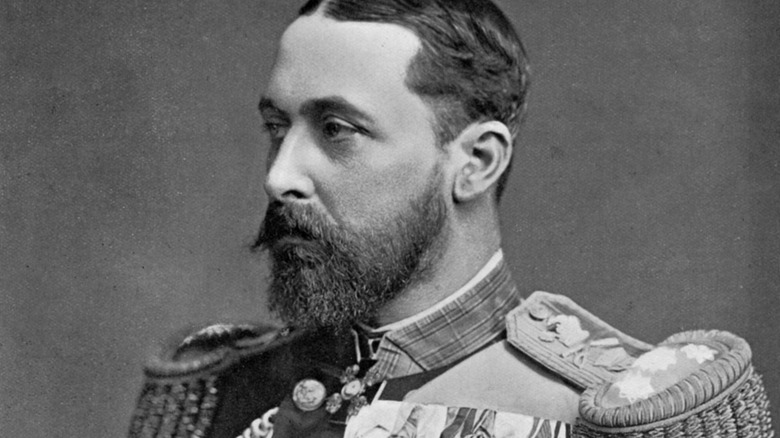 Print Collector/Getty Images
Born in 1844, Prince Alfred knew he wanted to go into the Royal Navy when he was just a child. He shipped out at 14, and the next three decades of his life were devoted to the Navy in one way or another; incredibly well-traveled, he visited many of the colonies of the British Empire. However, it could have turned out differently. When the king of Greece abdicated in 1862, a vote in that country picked the 18-year-old Alfred to be their new ruler, but for various political and personal reasons, this didn't end up happening. This didn't mean Alfred was stuck with his eventual English title, Duke of Edinburgh, forever, though. Since his older brother was going to be a bit busy with the job of being king once their mother died, Alfred inherited the title of Duke of Saxe-Coburg and Gotha from their uncle Ernest in 1893. He was also made the Royal Navy's Admiral of the Fleet that same year.
The prince married Grand Duchess Maria Alexandrovna of Russia in 1874 and the couple had five children, although they weren't actually very happy together.
Like his mother, who survived eight assassination attempts during her reign, someone once tried to kill Alfred while he was in Australia. He wrote a letter after the event, promising he didn't take it personally: "The cowardly act of one individual has not, in any degree, shaken my confidence in the loyalty of the people of this Colony ..." (via Te Ara). Alfred died six months before his mother, on July 30, 1900, aged 55. 
Helena, Princess Christian of Schleswig-Holstein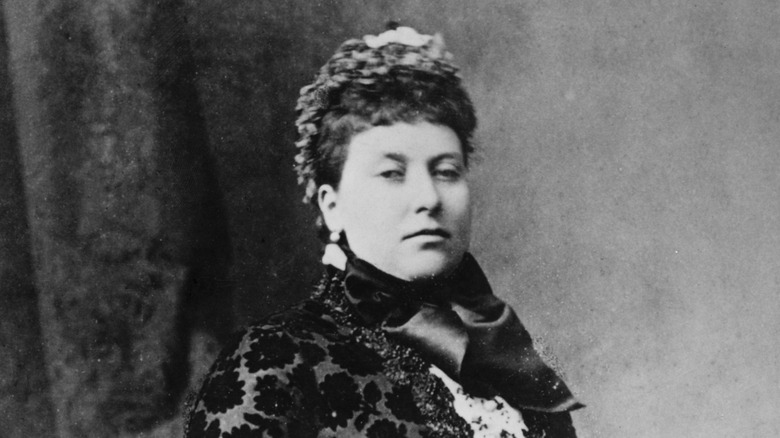 Hulton Archive/Getty Images
Of all Queen Victoria's children, Princess Helena, who was born in 1846, was perhaps the most active in the kind of charity work expected of the royal family today. She assisted with the founding of the British Red Cross, and she was especially passionate about advancing the career of nurses in the country, holding the position of president for both the Workhouse Infirmary Nursing Association and the Royal British Nurses' Association. Outside of the healthcare field, she helped get the School of Art Needlework (now the Royal School of Needlework) off the ground with fundraising, and by becoming its first president.
The reason Helena was able to do so much work in her home country was that unlike some of her siblings, she never left. While she married a foreigner, Prince Christian of Schleswig-Holstein, he was effectively broke, so he agreed to stay with her in Britain where she could be close to her mother, as Queen Victoria wanted. While they had a decade-and-a-half age gap, the marriage was a very happy one and the couple had five children, although tragically one died at only eight days old, and Helena's sixth and final pregnancy ended in a stillbirth. Their eldest child, a son, died of disease while fighting in the Boer War in 1900.
Helena started misusing the (then legal) drugs laudanum and opium in the 1890s, and her family grew concerned. After being cut off by her doctor, she overcame her dependency, although it was a difficult process. She died on June 9, 1923, aged 77. 
Princess Louise, Duchess of Argyll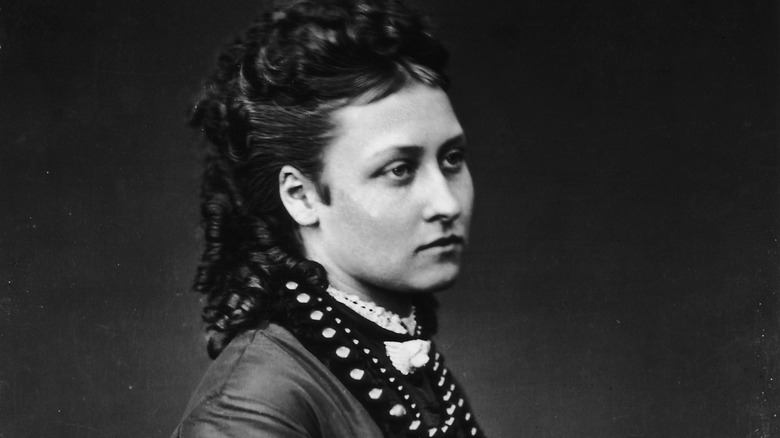 W. And D. Downey/Getty Images
Born in 1848, Princess Louise was one of those people who was genuinely ahead of their time. Or at least, she could maybe have been happily born when she was, if it just hadn't been to the queen of England. While many members of her family were artistic, Louise could have been a professional. She was especially adept at sculpting. Today her works are part of the collections of the National Gallery of Canada, the Royal Academy of Arts, and Britain's National Portrait Gallery, among others. She mixed with artists from very different backgrounds than she had. She even openly supported women's suffrage. 
Knowing she had to get married and without any especially good options, Louise took the then-unheard-of decision to marry one of her mother's subjects – rather than a member of a foreign royal family — the Scottish Marquess of Lorne, later Duke of Argyll. But they hardly knew each other when they got married, so perhaps not surprisingly the relationship ended up being a failure. It's not clear why, but there is major speculation that Lorne might have been gay. Certainly, the couple did not have any children, although that could have easily been for medical reasons. But they did not like spending much time together either, especially once Lorne was appointed governor general of Canada. After a sleigh accident, Lousie left North America and returned to England — without her husband. Despite this, she was loved in that country, and the province of Alberta was named after her, that having been one of her middle names.
Louise died on December 3, 1939, aged 91. 
Prince Arthur, Duke of Connaught and Strathearn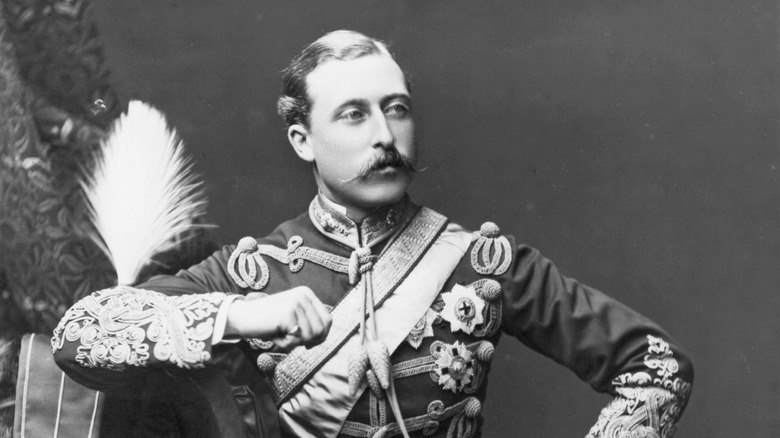 Hulton Deutsch/Getty Images
Born in 1850, Prince Arthur was named after the illustrious Duke of Wellington, who had won the Battle of Waterloo against Napoleon before Queen Victoria was even born. It's perhaps no surprise that with that kind of connection to British military greatness, Arthur ended up in the Army himself. He enrolled in a military academy at 16 and after graduating two years later, he would spend the next four decades in postings around the world, everywhere from Ireland to Canada to Gibraltar to Egypt to India. He saw action in several battles and met President Ulysses S. Grant in Washington, D.C. in 1870. While Arthur obviously had enormous privilege, even taking this into account, he was an excellent soldier and was considered a good leader by his men.
He married Princess Louise Margaret of Prussia in 1879 and they had three children, including their eldest daughter Margaret, who would go on to marry the heir to the Swedish throne.
In 1911, like his brother-in-law the Marquess of Lorne before him, Arthur was appointed governor general of Canada, a post he would hold for five years. The prince loved the country deeply, both the eastern cities and the wild western part of the country. According to Mohawk tribe member Pauline Johnson (via "Royal Tours 1786-1910," by Arthur Bousfield and Garry Toffoli), her father had made Arthur a chief of the Iroquois Nation in an ancient ceremony back in 1869 and passionately defended the governor general as a friend of the First Nations people.
Arthur died on January 16, 1942, aged 91.
Prince Leopold, Duke of Albany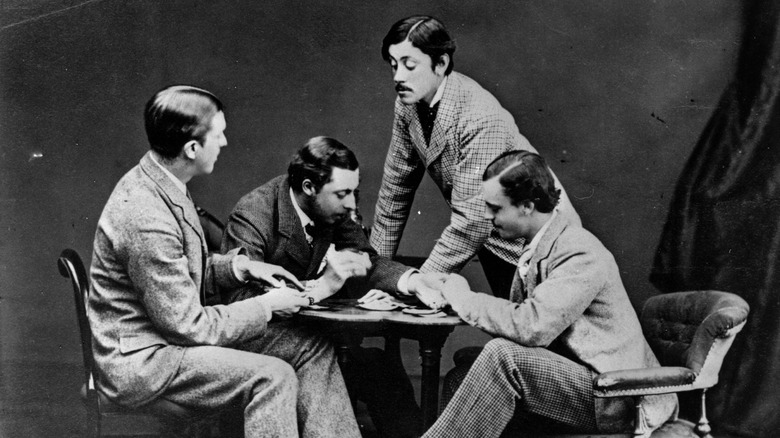 Hulton Archive/Getty Images
Born in 1853, Prince Leopold's entire life was hampered by the fact he was born with hemophilia. While history would prove some of Queen Victoria's daughters also carried the recessive gene and passed it on to their children, Leopold was the only son who inherited the condition. Despite the very real danger that any injury could kill him, as well as suffering from epilepsy, the prince still managed to have a pretty full life. Unlike most of his siblings, Leopold attended college, matriculating to the University of Oxford. There he became friends with both Alice Liddell and the man who was inspired to write "Alice in Wonderland" for her, Charles Dodgson, a.k.a. Lewis Carroll. After Leopold's death, the author wrote his nieces that he'd been staying at a friend's house where the late prince's young daughter was as well — her name was Alice. Indeed, Leopold and Liddell remained friends for the rest of his life.
Despite carrying a deadly condition that could be passed on to his children or grandchildren, Leopold was still expected to marry. While there is no proof he and Liddell had anything more than a friendly relationship, she wouldn't have been of sufficient rank for him anyway. Instead, he wed Princess Helen of Waldeck and Pyrmont, and they had two children, one of which was born after Leopold's premature death.
In 1884, Leopold was in Cannes when he fell on some stairs. The injuries that resulted were too much for a hemophiliac to recover from, and he died, aged 30. 
Beatrice, Princess Henry of Battenberg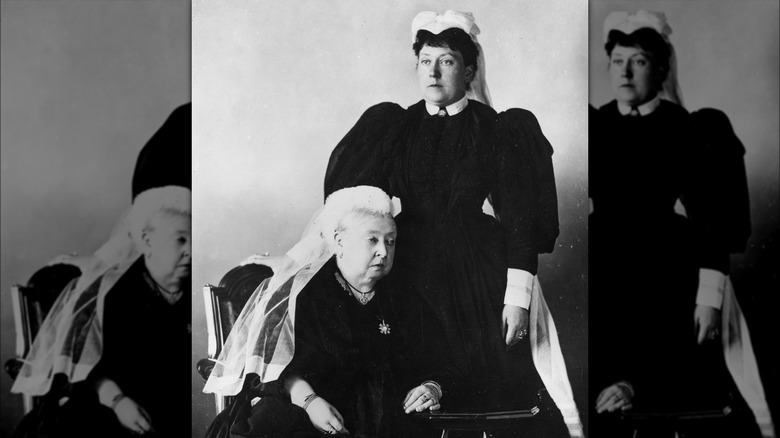 Topical Press Agency/Getty Images
Princess Beatrice was the last of Queen Victoria's children, born in 1857, and the monarch planned for her youngest child to stay beside her forever, unmarried and performing as essentially a personal servant. This meant Beatrice held an important position at court and was even allowed access to government papers that Victoria refused to let her heir, Bertie, see. For many years, Beatrice was okay with this plan, having declared as a child, "I shall never be married. I shall stay with my mother" (via "The Last Princess," by Matthew Dennison). 
However, there were some men whose names came up as possible husbands, most notably Grand Duke Louis IV of Hesse, the widower of Beatrice's sister Alice. But Queen Victoria wanted her daughter home with her, and Beatrice seemed to want this too — until 1884, when she attended a wedding and met Prince Henry of Battenberg. Beatrice wanted to marry him, and she was not going to let her mother say no. Unfortunately, that is exactly what Queen Victoria, the most powerful woman in the world, planned to do. The women were at an impasse for months. They still lived in each other's pockets but refused to speak to each other. At dinner, they would pass notes when necessary. Finally, Victoria gave in, on the condition the couple move in with her so she still had Beatrice around at all times. The couple had four children and were very happy.
Beatrice was the last of Queen Victoria's children to die, aged 87, in 1944.