What Really Killed Henry VIII?
In 1531, the famously voracious Henry VIII had a chef named Richard Roose cooked to death for poisoning "an obscure gentleman" and a struggling widow at the home of Bishop John Fisher, according to The Vintage News. Though he claimed he only meant to add laxatives to his victims' soup in a prank gone fatally wrong, Roose's goose was cooked because Henry VIII was deeply paranoid about poisoning. 
The ruse would culminate in a public execution at Smithfield in London, but Roose wasn't the only one to end up in hot water. Per Britannica, Henry had multiple people boiled for treason during his reign. It was a horrific way to feed into an ever hungry monarch's paranoia. But in a twist that would have made Henry's blood boil, the crimson liquid flowing through his own veins may have poisoned his mind and contributed to the ill health he experienced before death.
Did Henry have a blood feud with himself?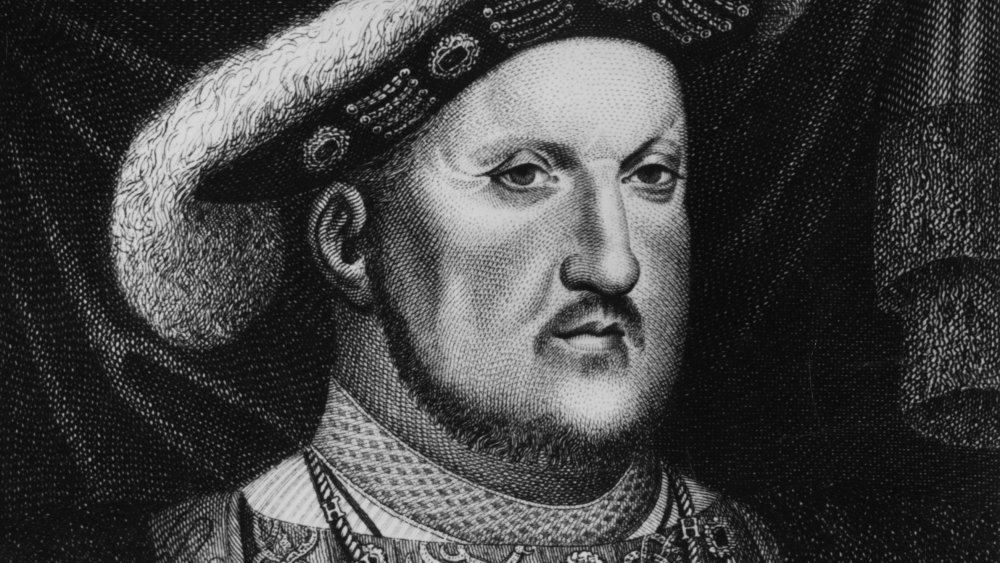 Hulton Archive/Getty Images
Royal Museums Greenwich writes that Henry died of "natural causes" in 1547. But by that time he was on his last leg. The other leg was shot long ago because of a jousting injury. When his remaining good leg kicked the bucket, Henry was a sadistic tyrant who may have weighed as much as 400 pounds. According to History, bioarchaeologist Catrina Banks Whitley and anthropologist Kyra Kramer have suggested that the king's sinister blimpiness stemmed from McLeod syndrome, a genetic malady that afflicts people whose blood contains a so-called "Kell antigen," a protein that triggers immune responses and causes reproductive failure with non-Kell positive partners. Though it sounds like it should turn you into an immortal swordsman, McLeod syndrome may have literally driven Henry insane and made it difficult for him to sire children with his six wives. Because it also weakens muscles, it could have also rendered the king immobile, contributing to his deadly weight gain.