The Real Reason Bruce Lee Is Buried In Seattle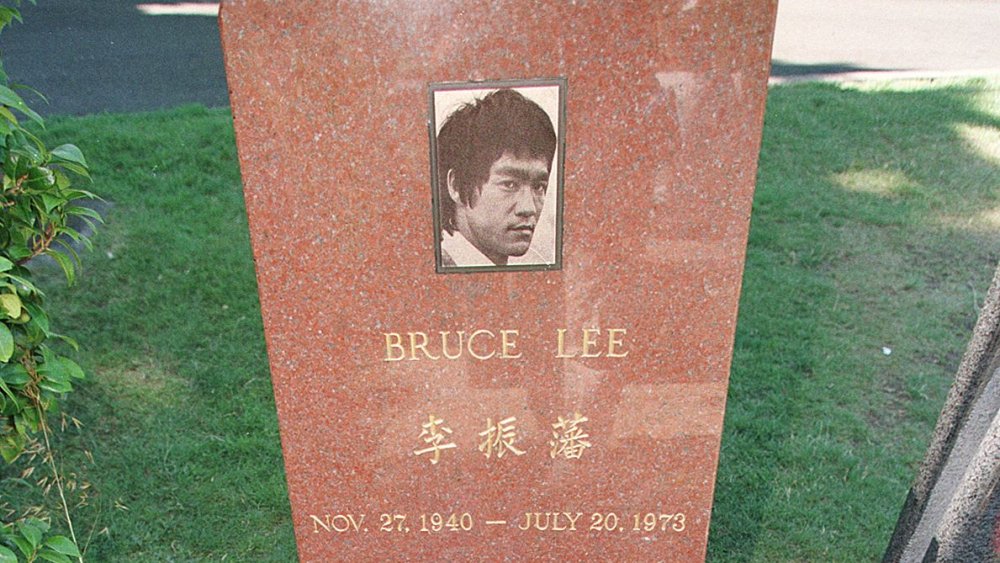 Dan Levine/Getty Images
More than 40 years have passed since Bruce Lee's tragic death, yet the famed martial arts star is still a household name. Born in San Francisco, California, and raised in Hong Kong, Lee's skills and charisma turned him into a legend, but today, Bruce Lee's grave can be found in Seattle. But why Seattle? This location, as it happens, is seen by many as Lee's true home.
Bruce Lee's connection to Seattle, explained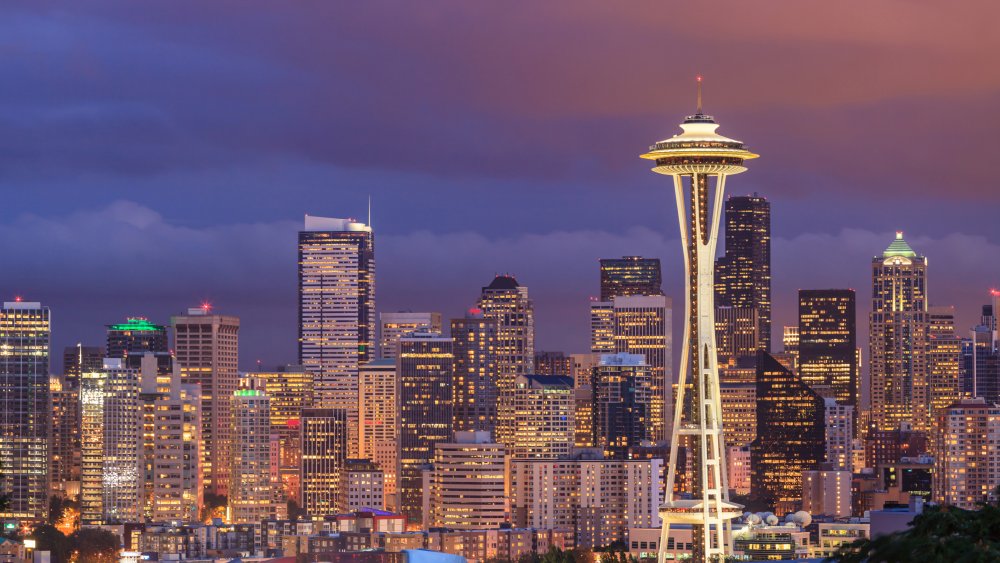 Shutterstock
Bruce Lee's history with Seattle began in 1959, according to Northwest Asian Weekly, when he moved to the Emerald City to finish high school. He followed this by going to Seattle Central Community College, then the University of Washington, where he began financially supporting his studies by teaching martial arts to friends. Eventually, he was able to open up a martial arts studio in Seattle's Chinatown, followed by a larger school in the U-District. While he had many students, one of them was Linda Emery, and their relationship soon grew more intimate, and they married in 1964. Eventually, Lee and Emery moved to Oakland, California, and it was later in the decade where Hollywood took notice of his talents. 
After Lee died in 1973, though, his widow made it clear that Seattle was the place where he should be buried. As his daughter Shannon Lee later explained to The Seattle Times, Seattle was "where they fell in love and started their journey together." Those years were also, it's been said, the time when Lee was the happiest. 
Brandon Lee is buried beside him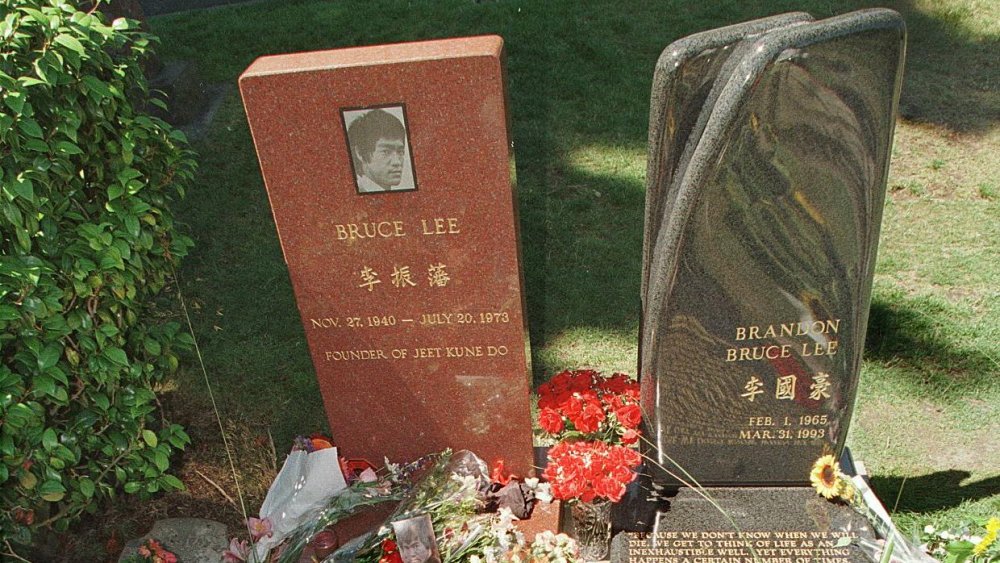 Dan Levine/Getty Images
Today, according to The Seattle Globalist, Lee's grave attracts about 10,000 visitors a year. For some, it's just a pit stop on their Seattle tour. For others, seeing Lee's grave is the entire purpose for their pilgrimage. Countless people have left tributes to Lee's life at the site, many of which were collected and displayed at a 2014 museum exhibit. Perhaps the saddest thing about Lee's grave, of course, is that it sits right next to the grave of his son. Brandon Lee's death in 1993 was a tragic accident that robbed the world of an amazing talent, and it stunned everyone almost as much as the death of his father. Both men died far too soon, but it's right and appropriate that their final resting places are so close to one another.