The Untold Truth Of The BTK Killer's Daughter, Kerri Rawson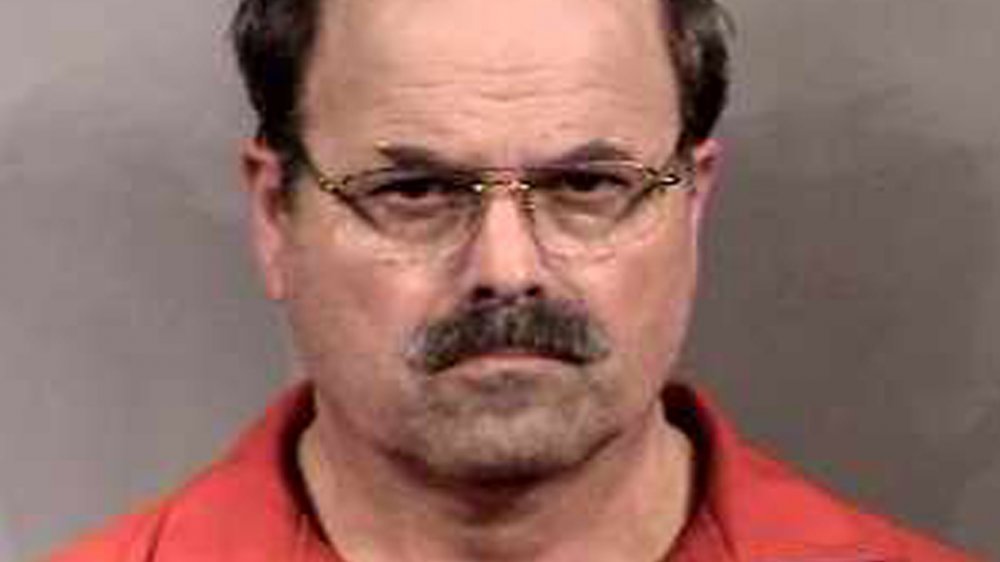 Getty Images/Getty Images
People say you should never meet your heroes because they're sure to disappoint you. But what if your hero is the man who raised you, a man you had no choice but to meet and couldn't help but to love? That was the case for Kerri Rawson, who described her dad as the "the white hat, the good guy. The guy who saved the day. The hero. My hero." So when Rawson first learned her hero's alter ego was a serial killer who got sexual thrills out of torturing his victims, she physically couldn't process the shock. She suffered insomnia and recurring chest tightness. She sobbed uncontrollably at church and couldn't work.
Rawson's father was Dennis Rader the BTK killer, whose chilling moniker stood for "bind, torture, kill." Over a 27-year period he killed 10 people. Rawson had known one of them personally: a woman who lived down the street. Rader later admitted to authorities that he may have given his daughter some of the murdered woman's jewelry as gifts. Suddenly, every seemingly innocent chapter of Rawson's childhood felt tainted.
Kerri Rawson became a tortured soul
By the time Kerri Rawson entered the world her father had already murdered at least seven people, per ABC. Reflecting on that awful truth, she told 20/20, "My dad murdered a young woman when my mom was three months pregnant with me. So that makes me a crime victim because you're living with a criminal." She was around 7-years-old when Rader killed their neighbor, Marine Hedge. She was around 13 when he claimed his final victim.
The Detroit News reports that Rader reveled in the resulting terror and media attention, penning letters to reporters and police and complaining that his murders deserved more publicity. He would describe his crimes in graphic detail for kicks. Sometimes he delivered his taunts over the phone. Rader's penchant for attention-seeking proved to be his undoing when he sent law enforcement a letter with a floppy disk that yielded crucial clues about his identity.
Rawson didn't discover her father's hideous secret until 2005. She was married and employed as a substitute teacher in Michigan. Her dad had helped her move there. One day an FBI agent appeared at her door and blew the walls off her whole existence. Roughly a year after the FBI visit she was diagnosed with post-traumatic stress while. Rawson had been hospitalized for nausea and abdominal pain, unable to grapple with the memory of that moment. Rawson learned to cope through therapy. She also sought catharsis through writing, crafting her memoir, A Serial Killer's Daughter: My Story of Faith, Love, and Overcoming.