Jennifer Gates: The Truth About Bill Gates' Daughter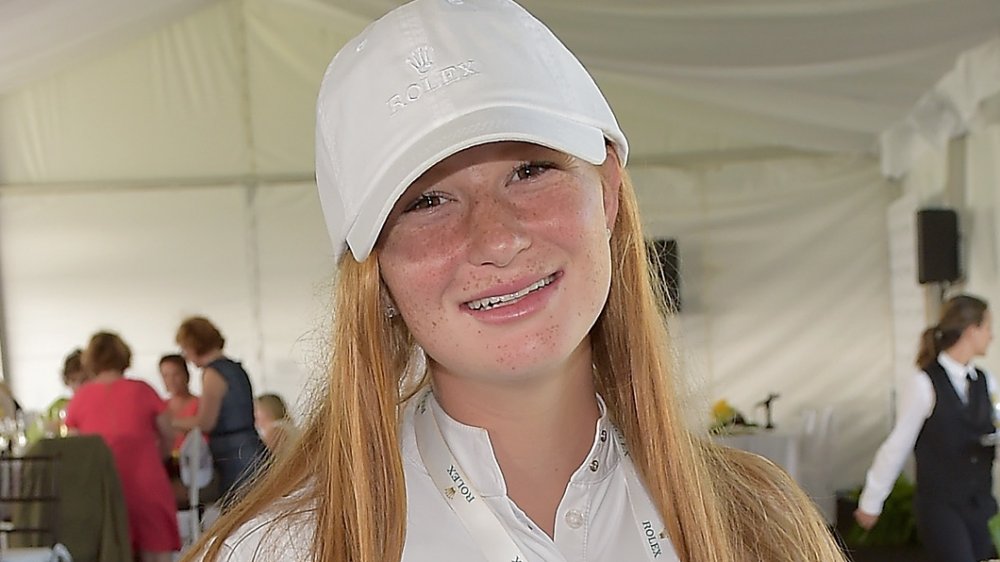 Gustavo Caballero/Getty Images
Born in 1996, Bill Gates' oldest daughter, Jennifer, hit the genetic jackpot a billion fold. In fact, "billion fold" is what her dad should call his billfold because he's so ridiculously rich. As of this writing, the Microsoft founder and philanthropist has about $113 billion to his name, according to Forbes, which means he has enough money to give everyone on Earth a dollar and still have over $100 billion left. However, Jennifer probably won't inherit the vast majority of those billions. 
In 2013, Wired reported that during a Reddit Ask Me Anything session, Gates declared, "I definitely think leaving kids massive amounts of money is not a favor to them." It's been said that Gates will probably leave his three kids about $10 million apiece, which apparently isn't a massive amount of money. And in fairness, when you're worth more than 11,000 times that amount, it doesn't seem massive. But even if she'll have to scrape by as a millionaire one day, right now, the world is Jennifer's oyster, and it's filled with pearls. And rest assured, life for the pearly Gates sounds a lot like heaven.
Jennifer Gates knows how to hold her horses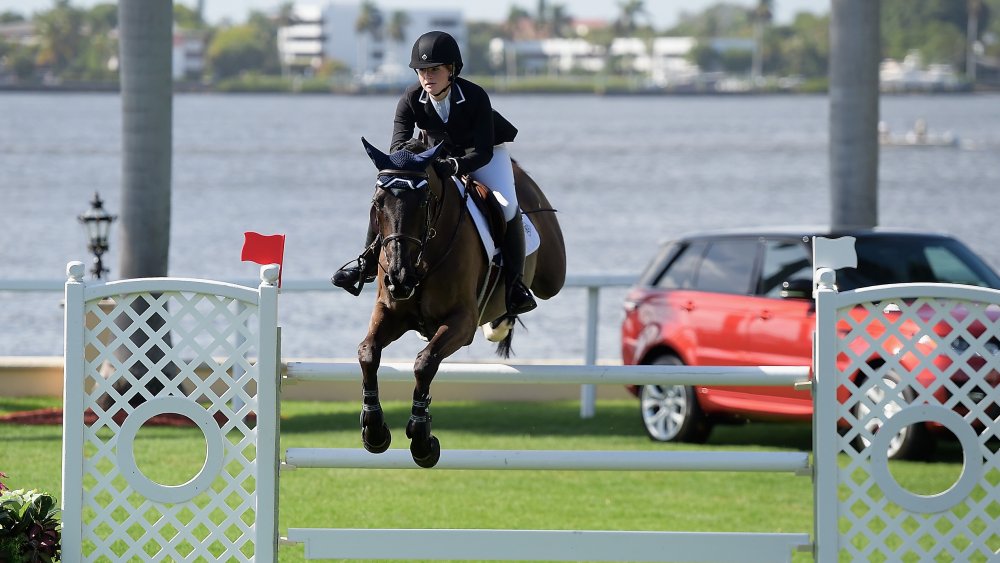 Gustavo Caballero/Getty Images
What was life like for Bill Gates' oldest daughter when she was young? Did she learn to read and write from Clippy the office assistant? Did that severely disadvantage her at school? The answers to both questions are likely no because according to Entrepreneur, Jennifer and her two siblings had a "cap on screen time" and couldn't own a phone until age 14. So instead of staring at her phone, she probably looked at a lot of books. E! News reports that Jennifer graduated from Stanford in 2018 with a degree in biology. Afterward, she enrolled in the Icahn School of Medicine at Mount Sinai in New York City, where she has a $5 million three-bedroom apartment that her parents purchased.
In between college and med school, she focused on one of her lifelong passions: horses. As of this writing, Jennefer Gates is listed as the president of Evergate Stables, an equestrian team created for her, per Lohud. She started riding at age six and has competed at prestigious competitions. To help Jennifer pursue her equestrian dreams, Bill Gates bought a 124-acre property for about $15.8 million.
As an equestrian, Jennifer has squared off against the well-to-do daughters of high-profile figures. According to Business Insider, she's competed against Steve Jobs' daughter, Even, proving the apple doesn't fall far from the Mac daddy. Jennifer has also faced Georgina Bloomberg, whose dad, Mike Bloomberg, has spent quite a bit of money in the world of American politics. She's tried to show Bruce Springsteen's daughter, Jessica, who's boss, and she's battled the war horse of Steven Spielberg's daughter, Destry. Jennifer's love of horses also led her to the man she loves, fellow equestrian and fiance Nayel Nassar.