How Much Money Sylvester Stallone Made Off The Rocky Franchise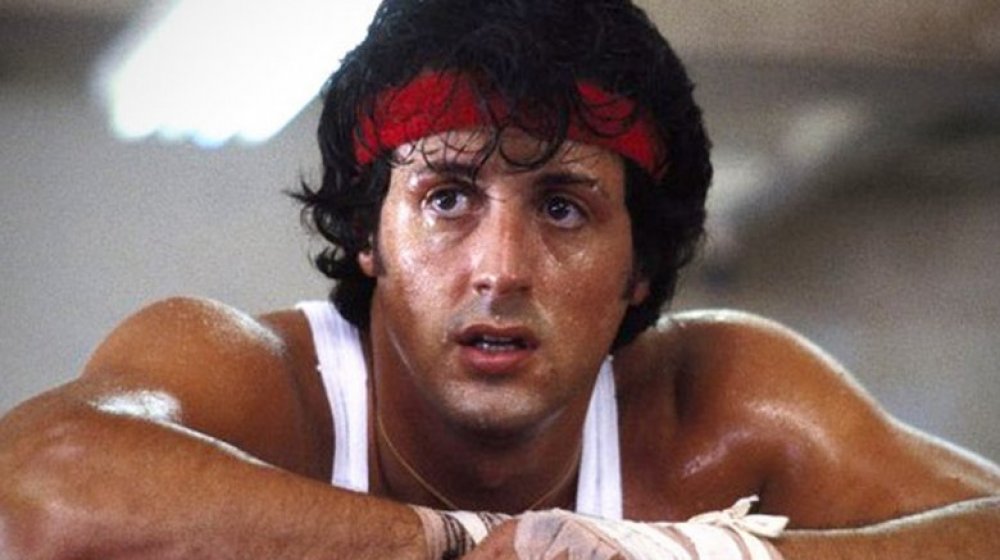 The character of Rocky Balboa was conceived in 1975 when iron-jawed brawler Chuck Wepner went toe-to-toe with Muhammad Ali in the ring. The previous year had seen the Dr. Seuss of boxing prove he could float like a butterfly, sting like a bee, and rope a dope like George Foreman at the "Rumble in the Jungle," which Foreman later characterized as a mugging in the jungle. The previously undefeated and fiercely formidable Foreman went down in eight rounds, but Wepner, an overwhelming underdog, made it to round 15, per NPR. The bruisingly beautiful story of perseverance almost wrote itself, and an inspired Sylvester Stallone penned Rocky, which won the 1976 Oscar for Best Picture.
Rocky Balboa would become a southpaw Cinderella, spawning a franchise that's grossed over $1.5 billion, according to The Numbers. Yet Wepner never received a penny — at least not voluntarily. In 2003, the embittered boxer sued Stallone for $15 million. That would've amounted to a million bucks for every round he fought Ali, a poetic body blow to Stallone's wallet if successful. According to Forbes, the actor settled out of court for an undisclosed amount. Of course, if Stallone can shell out a whole lot of cash, that makes us wonder ... how much did the actor himself make off the Rocky franchise? 
Stallone wasn't sly about profiting off the Rocky franchise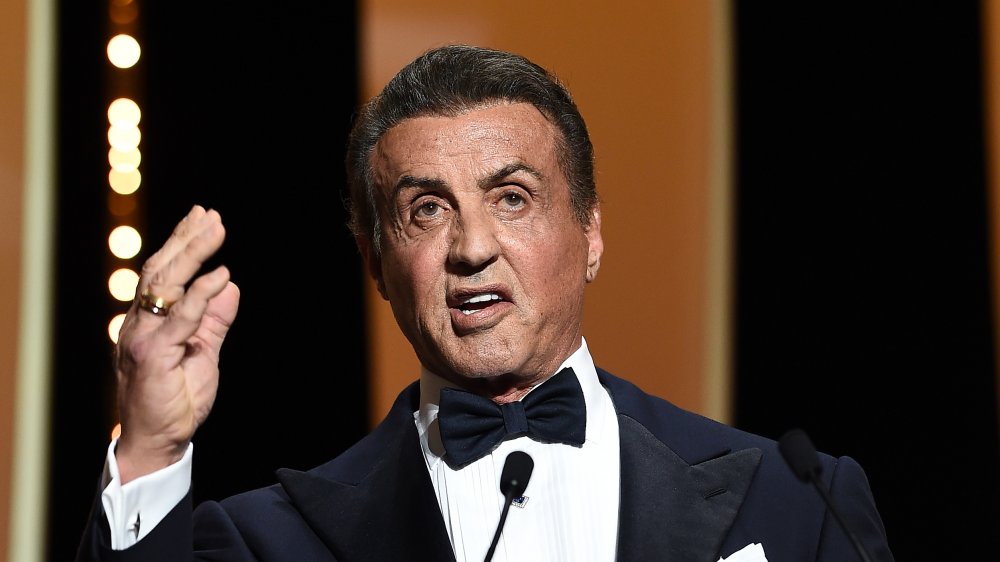 Pascal Le Segretain/Getty Images
In a 2019 interview with Variety, Sylvester Stallone said of his iconic Rocky character, "It's like my brother. It's the only voice that I can say what I want without being ridiculed or being silly or being precious or sentimental, because he is that way." But it's also a source of unhappiness for Stallone, who lamented, "I have zero ownership of Rocky. Every word, every syllable, every grammatical error was all my fault." (The existence of Chuck Wepner, however, definitely wasn't his fault). That actor said that back in the '70s, he lacked the savvy to secure a stake in the property, and he regrets not being able to bequeath that to his children. And he didn't insist on ownership for fear of rocking the boat.
Of course, zero ownership doesn't mean zero dollars. According to Stallone, he netted $2.5 million from the first Rocky film. Producer Irwin Winkler disputed this figure, insisting the actor earned far more. Stallone also told Variety he made $120,000 for the third film, but this doesn't include the millions he raked in on the back end. Anonymous sources told Variety that Stallone earned $10 million for Creed, the seventh film in the franchise, and somewhere "in the mid-teens" for Creed II. Despite the fortune he obviously earned, the Rocky star seems to feel like he was Hollywood's punching bag. As Stallone put it, "They say the definition of Hollywood is someone who stabs you in the chest. They don't even hide it."