Florida Closes Park For Annual 'Snake Orgy'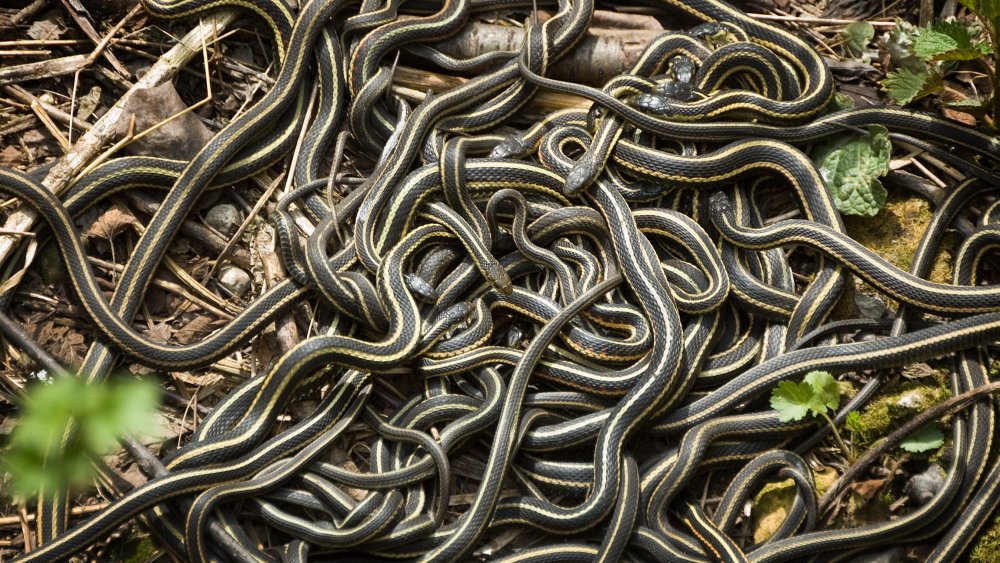 Shutterstock
On February 13th Residents of Lakeland, Florida looking to take a stroll around urban Lake Hollingsworth got a peculiar warning from the city's parks department: parts of the shore were closed due to snake orgies. Or, to put it a bit more politely, so many snakes had "congregated for mating" that officials roped off areas where the entwined reptiles had settled to make sure nobody accidentally ruined the fun by literally stepping in the middle of their good time.
Although precautions were taken to minimize snake orgy and human contact, the City of Lakeland Parks & Recreation Department made sure to specify that the Florida water snakes at play weren't venomous or usually aggressive toward humans. The warning also shouldn't come as that big of a surprise, as Florida water snakes mate every spring. Snake group fornication may seem like a typical "Only in Florida" type of headline, but it's actually a normal and fairly regular part of the animal's mating cycle.
The joy of snake sex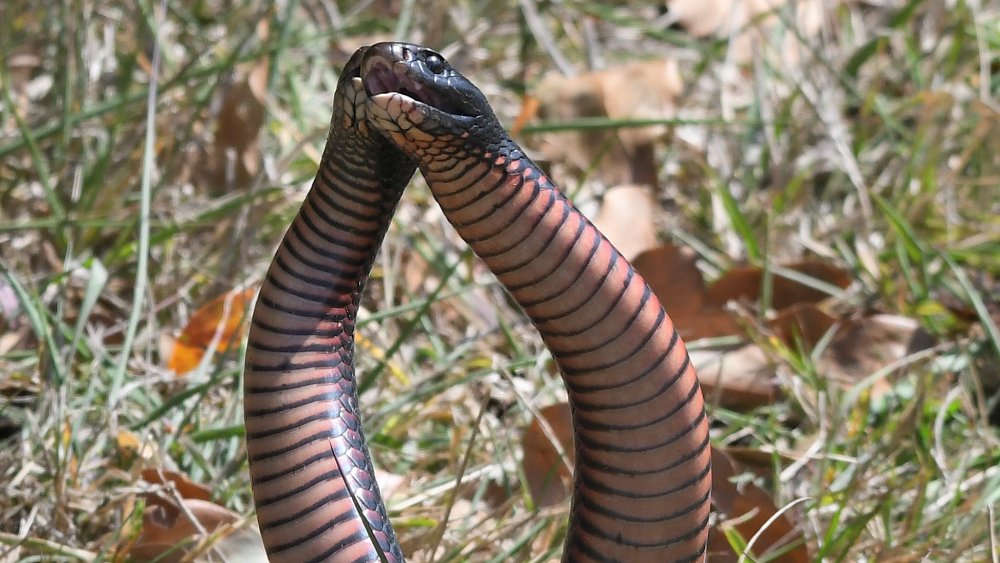 Shutterstock
While all snakes do it a bit differently, most snake mating begins with a female emerging from hibernation and sending out pheromones to let any potential suitors know she's good to go. How the males respond depends on the species. If two male vipers approach a lady snake in heat they will square off in a sort of snake thumb war, with each male attempting to win by using their chin to push the other's head down.
Some species, such as garters, green anacondas, and the aforementioned Florida water snakes, skip the duels and just pile on top of each other. These snake orgies are referred to as mating or breeding balls, and typically feature one female snake in the middle with the males swarming her to try and copulate. Mating doesn't commence until the female snake gives the go ahead by opening her cloaca (an all purpose mating and excretion orifice), which can take under an hour, or last up to an entire day.
This process sounds fairly utilitarian when broken down into scientific terms, but for the snakes themselves the urge to mate is exhilarating. A 2017 study by the University of Sydney found that male red-sided garter snakes have a lower life expectancy than their female counterparts because their bodies are worn down by the rigors of mating. For the sake of Lakeland residents, let's hope the Florida water snakes by Lake Hollingsworth know when to give it a rest.