The Real Reason Metallica Just Canceled Two Festival Shows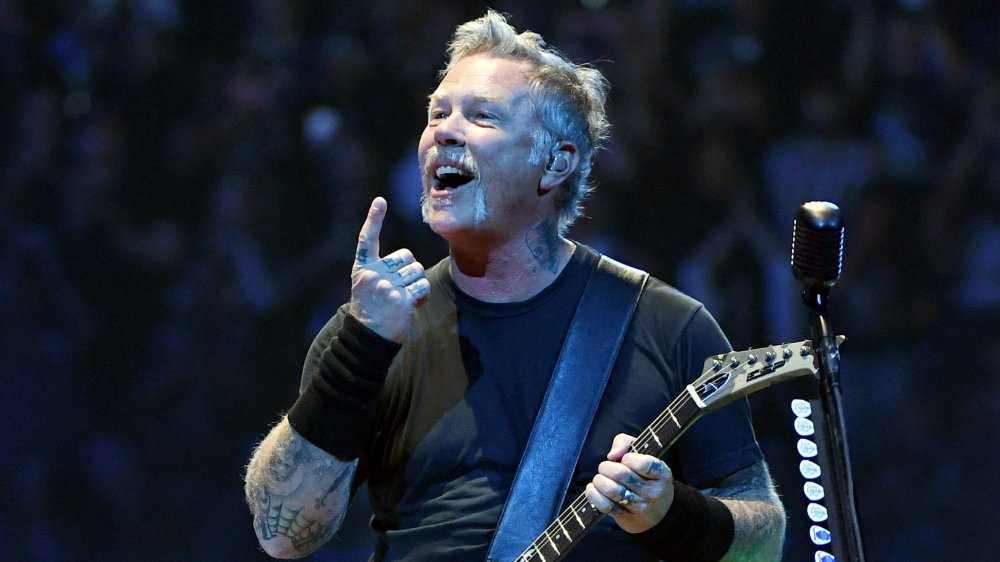 Ethan Miller/Getty Images
On February 24, 2020, Rolling Stone dropped a bomb for the metalheads looking forward to Metallica's upcoming festival gigs: The metal juggernaut has canceled its appearances on both May's Sonic Temple festival and September's Louder than Life. This is a particularly odd piece of news, seeing as the rest of the band's scheduled appearances in the spring and fall are set to go on as planned. Just what's the score, here? Does Metallica hold those two festivals in particular contempt? Did negotiations fell through somehow, or do they have beef with other headliners? Or did they just notice that they're all well over 50 years old and are simply going to spend the summer sipping margaritas and complaining that all the younger, more tattooed metal bands should get off their lawn? What is the real reason Metallica just canceled these particular two festival shows?
This summer, "Nothing Else Matters" more than James Hetfield's health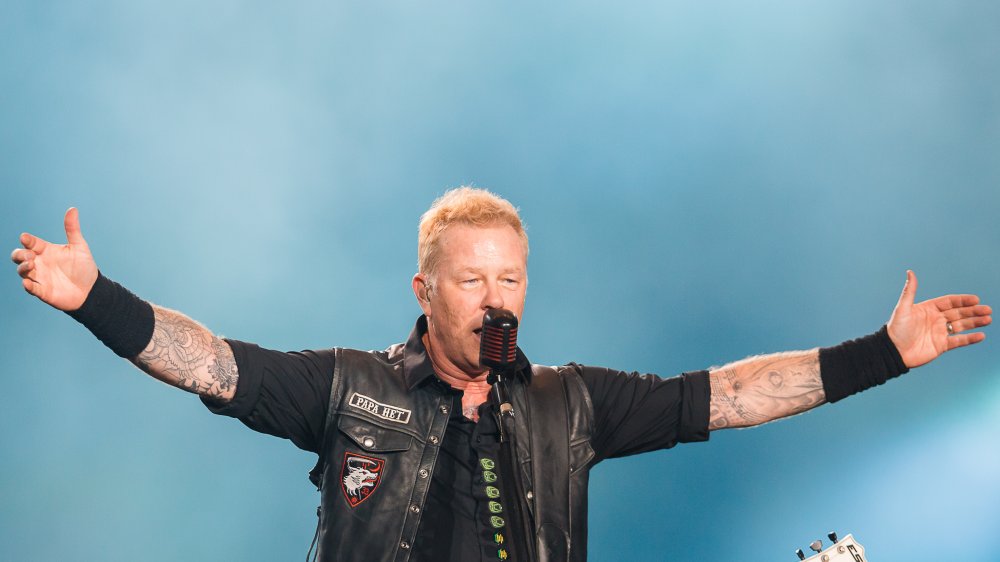 Mauricio Santana/Getty Images
Unfortunately, the reason Metallica have taken steps to clear their summer schedule is much more serious than a nice holiday with their families. James Hetfield, the band's vocalist and rhythm guitarist, has a long history of addiction and alcoholism, which Rolling Stone notes was documented way back in Metallica's 2004 documentary, Some Kind of Monster. Sadly, the metal legend had a relapse in the fall of 2019, which led to the band postponing their tour in New Zealand and Australia in order to give him some much-needed time to rehabilitate and recover. 
Don't worry — there have been no further relapses, and Hetfield's therapy is reportedly going well. However, he's clearly not planning to take any chances with his health, and because two of the singer's "critical recovery events" happen to coincide with Louder Than Life and Sonic Temple, Metallica evidently has no problem with canceling two massive appearances in favor of his well-being. That's actually pretty heartwarming, especially for a big, bad metal band. Equally heartwarming is Hetfield's humble statement about the situation: "I apologize to all of our fans who have bought tickets for these festivals. We are working with the festival promoters to provide for refunds or exchanges. My intent with this statement is saying 'I apologize' to each one of you." Let's all wish him the best with his recovery.