How Much Motley Crue Is Really Worth Today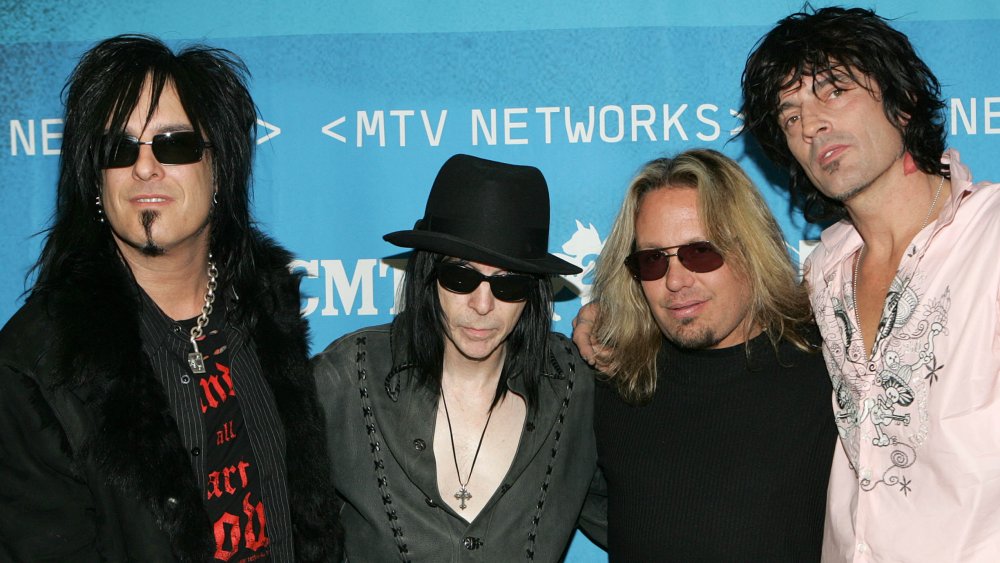 Frank Micelotta/Getty Images
For decades, Motley Crue has been a borderline unavoidable presence for even the most casual rock fan. Time after time, they've been bombarding us with hit songs, bad behavior, biographies inspired by hit songs and bad behavior, and Netflix movies inspired by biographies inspired by hit songs and ... well, you get the idea. These are men who know what they like, and stick to it like moist powder on a mirror.
Here's the question, though: Just how much bread (or, as it may be in this particular band's case, other substances) has all of this rock n' roll debauchery brought to the band members' table? Let's see just how much money Motley Crue is really worth today.
Motley millions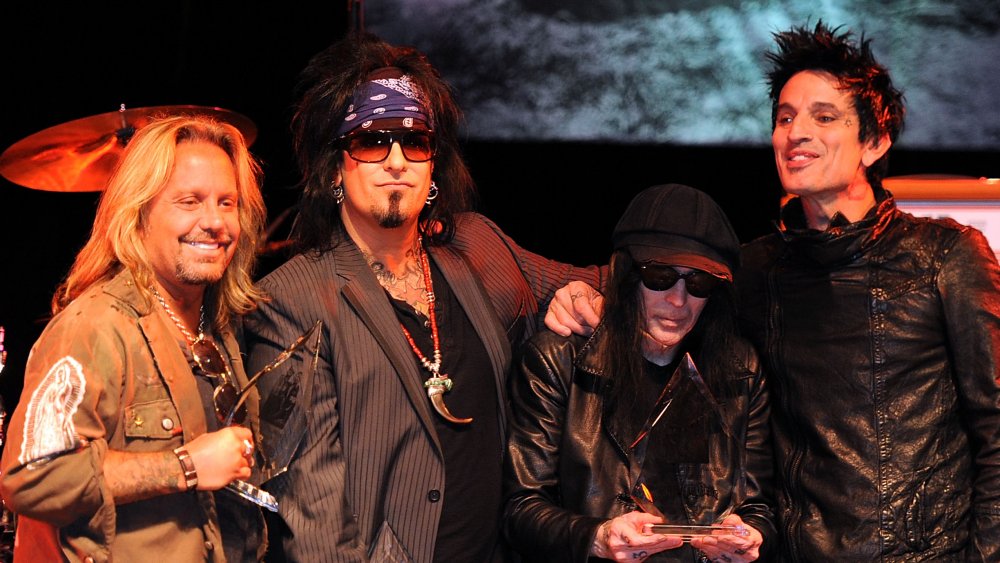 Frazer Harrison/Getty Images
To find out the net worth of a band as dysfunctional as Motley Crue, it's probably better to forget the whole "bigger than the sum of its parts" thing and look directly at the net worth of its members. As Celebrity Net Worth tells us, Motley Crue's singer, Vince Neil, is worth an estimated $50 million. Though he has several business ventures and a "moderately successful" solo career under his belt, it's probably safe to say that the vast majority of this comes from the mothership. In fact, he might have done better concentrating solely on Motley Crue, seeing as Celebrity Net Worth estimates that the band's far more Crue-centric guitarist Mick Mars is worth a whopping $70 million. Granted, Mars has either written or co-written several of the band's most famous songs, as has Nikki Sixx. However, the notoriously troubled bass player hasn't been nearly as careful with his money, seeing as the same site puts at "only" somewhere around $45 million.
It's not an everyday occurrence for the drummer to be the wealthiest member of the band, but such is the case with Tommy Lee, who Celebrity Net Worth estimates at $70 million, placing him at the tied #1 spot with Mars. And, when we combine the net worth of the four Motley Crue members, we get our answer: Motley Crue is worth a very respectable $235 million.