The 2020 Olympics Could Be Canceled And Here's Why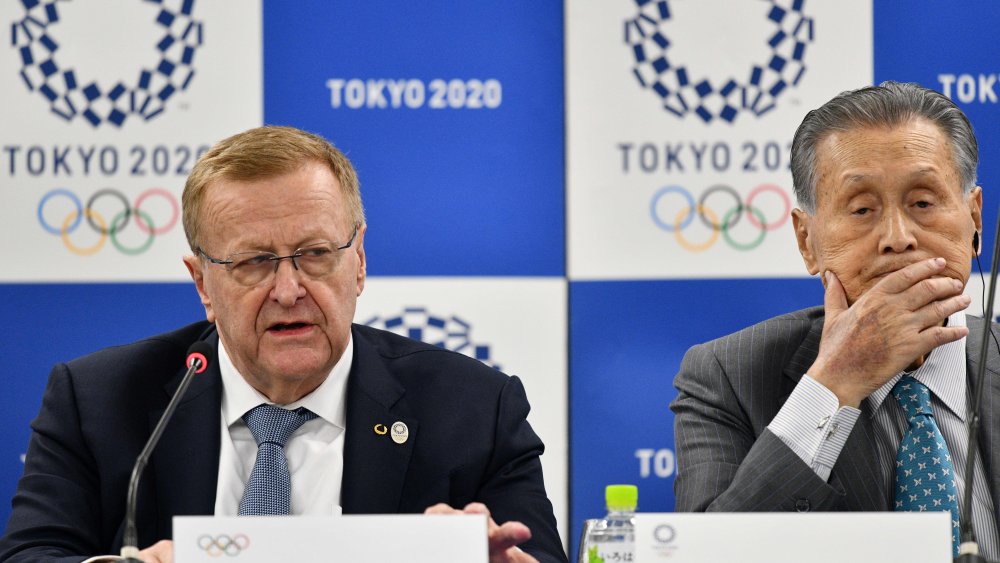 Kazuhiro Nogi/Getty Images
Whether it was Michael Jordan scoring 38 points during the 1997 NBA Finals while battling the flu or "Pistol" Pete Sampras vomiting his way to an icky victory in the 1996 U.S. Open final, world-class athletes ooze perseverance and occasionally, a lot of nauseating fluids. But even physical phenoms have a limit to the risks they can take. For athletes preparing to compete in the 2020 Tokyo Olympics, the limit might be coronavirus.
The Games are slated to last from July 24 to August 9, per Bleacher Report. But longtime International Olympic Committee member and painful thing do to a dude's member, Dick Pound, told the Associated Press that if the coronavirus seemed too dangerous by late May, "you're probably looking at a cancellation." That's pretty striking, considering that during the 2016 Rio Games, athletes competed in water polluted by corpses, sofas, and raw sewage, according to the Independent. Turns out that coronavirus is crappier than actual feces. And it isn't just a potential party pooper for the Olympics.
The world is sick of coronavirus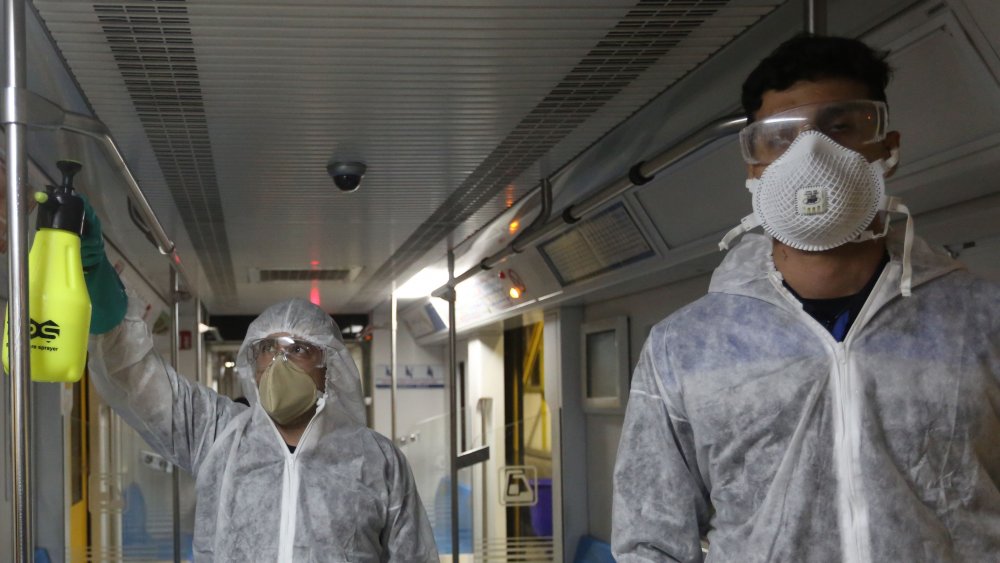 Atta Kenare/Getty Images
The Guardian reports that as of February 25, 2020, at least 80,000 people around the globe have contracted coronavirus. Japan, the planned host of the 2020 Olympics, has had 850 reported cases resulting in four deaths. That places it among the hardest hit nations outside of China, where nearly 2700 people have perished and more than 77,000 have been infected. Also referred to as Covid-19, the illness has the capacity to cause pneumonia, fever, and breathing trouble. The CDC says it can be transmitted to people within six feet of a sufferer.
Obviously, the game of life is far more important than any Olympic game. And as Bleacher Report points out, the Olympics were cancelled in 1916, 1940 and 1944 because of World War I and World War II. But for the people who've dedicated their lives to athletic greatness, the coronavirus could sound the death knell for their dreams.