Who Is The Richest Author In The World?
Evan Agostini/Getty Images
In an era where some of our most popular content creators make relatable four-minute videos on YouTube, being an author may not be what you'd consider an easy career path. However, when it goes right, it goes right. In the game of writing books, there's a handful of people who have succeeded so hard, it seems like they won the lottery. And then they wrote another book, and won another lottery. And a third, and a fourth, and so on. These people have managed to use the art of stringing words together to rake in countless millions, and while there's absolutely nothing wrong with earning money by writing books that people enjoy, one can't help but wonder: Which one of these precious few has done it the best? Who, in fact, is the richest author in the world right now?
No, the richest author in the world is not who you think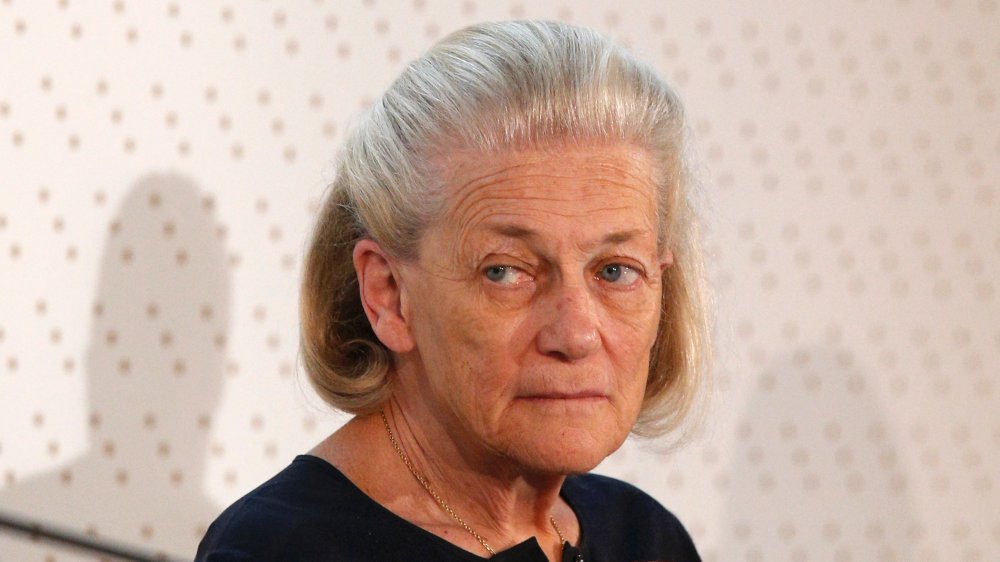 Geoffroy Van Der Hasselt/Getty Images
Look, we're all thinking about the same two writers, right? Obviously, this isn't a game as much as a coin toss to see whether it's going to be J.K. Rowling or Stephen King. The hit books, the movies, the all-encompassing pop culture empires ... who else could it be? 
According to Wealthy Gorilla, neither of the two makes the cut. King is reportedly worth a cool $400 million, which puts him at No. 4 on the richest authors list. No. 3 goes to thriller author James Patterson with his $560 million, and Rowling takes the No. 2 spot with her very cool $1 billion. However, Elizabeth Badinter mops the floor with them all with her $1.3 billion.
According to Forbes, Badinter's family's total net worth is in fact somewhere around $1.65 billion, thanks to an inheritance that left her with 19 million shares of French PR/advertising company Publicis Groupe. They're a pretty huge company, and apart from her vast inheritance, she has chaired their board since 1996. However, this is not just a case of a billionaire who "wrote" an autobiography and a couple of business books. As a quick glance at her Goodreads page reveals, Badinter has no less than 32 books under her belt. In fact, she's the writer of some of the more important books on the subject of feminism: The Myth of Motherhood, Wrong Turn, and Masculine Identity. Apart from that (and, you know, her other 29 books), she's also a philosophy teacher at Paris' École Polytechnique.