The NFL Teams With The Best Chance Of Signing Tom Brady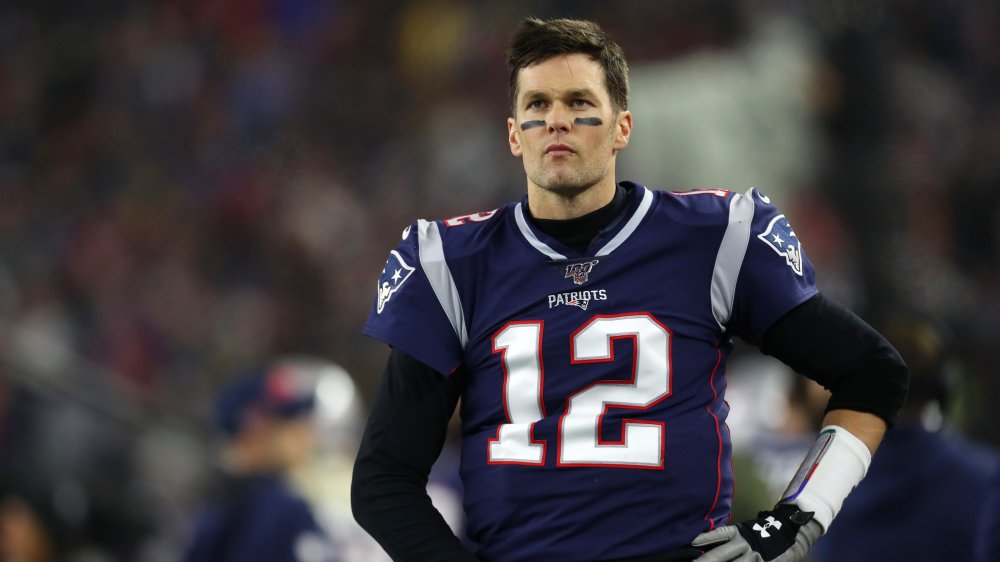 Maddie Meyer/Getty Images
After the conclusion of the 2019 season, and the Patriots' disappointing playoff loss, Tom Brady entered the first unrestricted free agency of his career. For the first time, the franchise player and six-time Super Bowl-winning quarterback's future with the New England Patriots is in question. It should come as no surprise that the sharks are already circling.
Although league rules prevent any official entreaties to Brady before the free agency period officially begins on March 18th, it appears a handful of franchises have already made contact. This kind of tampering is punishable under the terms of the league's collective bargaining agreement, but it goes on all the time, usually without reprimand. Uber-coach/evil genius Bill Belichick hasn't raised a stink about it, which may come as a surprise. Belichick isn't usually one to leave a battle unfought. According SI.com, he's likely comfortable with his MVP quarterback testing the potential market for his talents before any real offers start pouring in. Maybe he knows something we don't?
The one and only reason for Brady to enter a second act of his career on a new squad a la Payton Manning instead of retiring as a Patriot would be to grab another ring. After all, he's got a whole other hand to fill with hardware. He needs to ideally land with a team that's already on the cusp of making a run, and given the QB's advanced age (in football terms) that team needs to cross the Superbowl threshold soon. With that in mind, let's look at some of the most likely options.
The Las Vegas Raiders may be looking to pillage a passer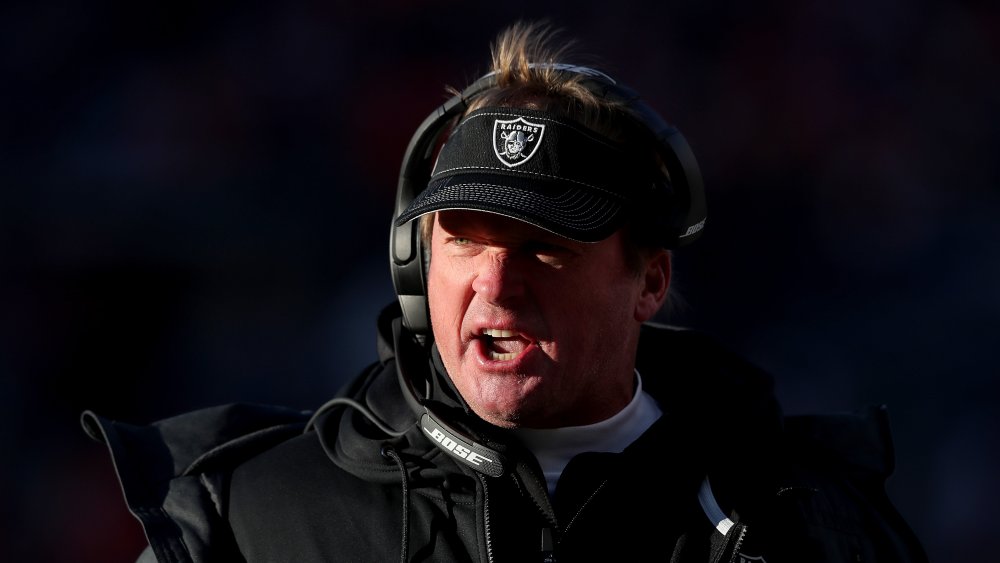 Matthew Stockman/Getty Images
Business Insider places the odds of Brady signing with Las Vegas' newest franchise at 6 to 1. That's tied for second in the betting books. Why it makes sense for the Raiders? The team's making the journey from Oakland to Nevada next season, and a new home usually means a new start for a struggling franchise. Brady's celebrity certainly suits the flash of the Vegas Strip, and a move to Vegas both keeps the star QB in the AFC and sets him up as a veteran foil to young upstart and newly-minted Super Bowl champion Patrick Mahomes. We all remember the days of the Brady-Manning rivalry. Who wouldn't want to relive it with a new generation of talent?
Coach John Gruden is on the record as a devoted fan of Brady. He has to be thinking about making a run at him once free agency starts. ESPN's Adam Schefter reported recently that Gruden is preparing to do just that. But does it make sense for Brady? Las Vegas is a far cry from Gillette Stadium, and a Raiders team that finished under .500 in 2019 and missed the playoffs doesn't exactly scream "Super Bowl contender." If Brady's looking for a warmer climate in which to spend his golden years, there's another west coast team that might be an even better fit...
The Los Angeles Chargers are already dirty rushing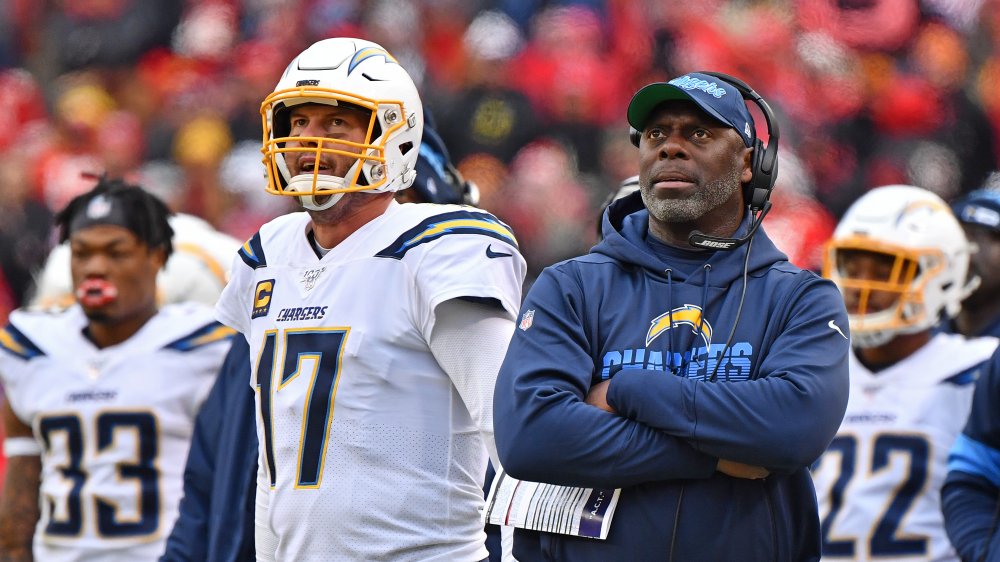 Peter Aiken/Getty Images
According to reporting on SI.com, the Chargers are one of the teams illegally testing the waters with Brady before the free agency period opens. Reps from the Chargers allegedly met with Brady's agent, Don Yee, to probe the likelihood of the veteran actually leaving New England. Yee apparently told the Chargers that Brady is proceeding as if he will indeed be a free agent come March 18th. That's a pretty cagey answer, for sure, but the Chargers appear to be taking Brady at his word.
Signing Brady makes excellent sense for the Chargers. They're a team on the rise, and like the Raiders, they recently moved from San Diego to LA. After the retirement of long-time QB Philip Rivers with no heir apparent waiting in the wings, they're definitely in search of a passer. But does it make sense for Brady? He and supermodel wife, Gisele, already own a solar-powered mansion with a moat in Los Angeles, so the move wouldn't be much of a burden. The Chargers are also exactly the kind of team where Brady could slide in seamlessly for a season or two and make one last run at a ring.
Of course, all this speculation could be rendered academic by a forthcoming announcement that Brady will remain with the Patriots. The Vegas books give this outcome the strongest odds by far at 1 to 4, and we tend to agree.