Naomi Seibt: The Truth About The Anti-Greta Thunberg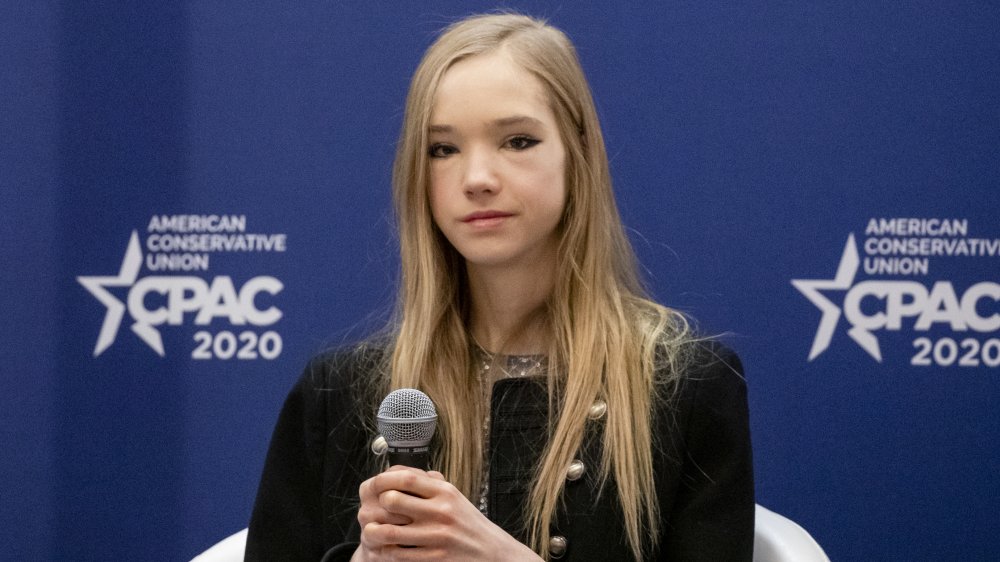 Samuel Corum/Getty Images
For every activist there is an equal and opposite re-activist. In the case of Swedish teen climate activist Greta Thunberg, that opposite is 19-year-old German Naomi Seibt. A self-described "climate skeptic" and "climate realist," Seibt has been dubbed the "anti-Greta," per the Guardian. Whereas Thunberg has traveled the world to deliver fiery rebukes to billionaires and world leaders for complacently counting their cash as the world burns, Seibt has attempted to torch Thunberg's concerns.
Seitbt argues that "climate change alarmism at its very core is a despicably anti-human ideology." In stark contrast to Thunberg, who urges people to "listen to the scientists," Seibt preaches that "these days climate change science really isn't science at all." In that sense, she is seen as the fresh-faced antidote to a youth movement geared toward greener living. But there's reason to believe that rather than trying to make a lot of sense, Seibt is trying to earn a ton of money.
Climate change versus climate cents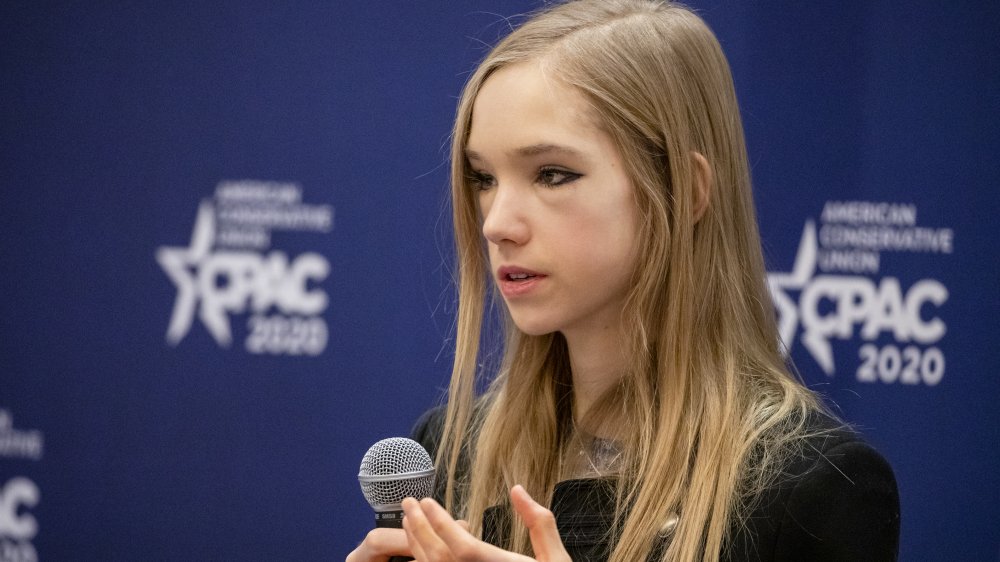 Samuel Corum/Getty Images
Naomi Seibt alleges that she's agenda-less. But she makes a pretty penny for giving her two cents about climate change. The Heartland Institute, a conservative thinktank, pays Seibt what she describes as "an average monthly wage." In Germany, that would fall in the ballpark of $2,066 per month. The institute has a history of coordinating with the Trump administration. The Guardian reports that in 2019, a White House physicist reached out to Heartland for help with discrediting climate science. Seibt also featured as a speaker at the 2020 Conservative Political Action Conference (CPAC), where President Donald Trump also spoke.
Seibt's insistence that she is "without an ideology" also doesn't square with the circle of people she emulates and associates with. Per Business Insider, during a Q&A session at C-PAC, she said her activism was inspired by podcaster Stefan Molyneux, who has voiced his support for white nationalism. It would obviously be unfair to blindly attribute his views to her. However, Siebt has also spoken at an event for the far-right, anti-immigrant Alternative für Deutschland party, which Deutsche Welle describes as having a far-right element that embraces racism and anti-Semitism. And her mother, an attorney, has represented the politicians from the party in court. Whatever Seibt's beliefs, it's hard to believe that she unbiasedly denying climate science out of the goodness of her Heartland Institute.