This Is How Much Joe Rogan Is Really Worth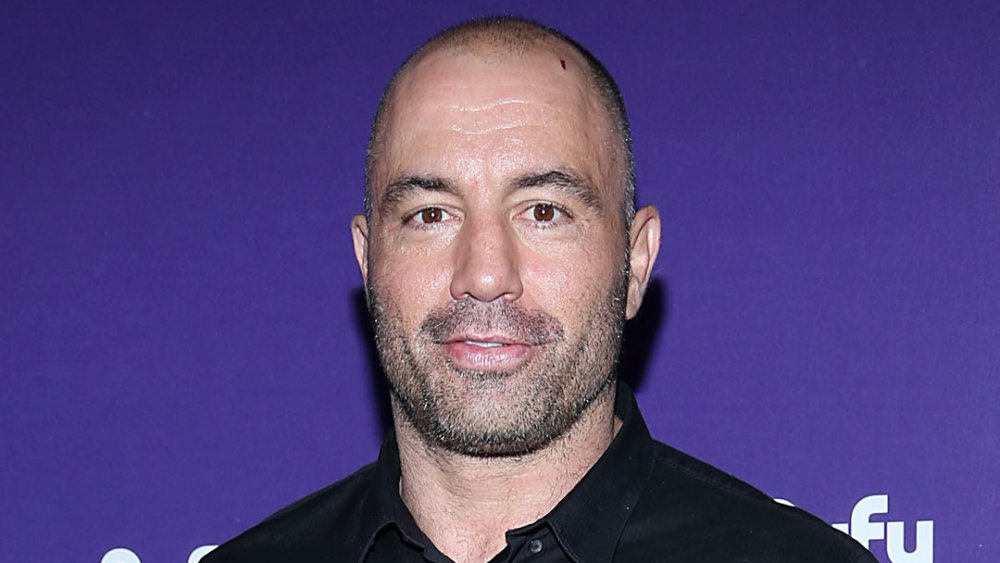 Rob Kim/Getty Images
Joe Rogan is a man who has been, and continues to be, a lot of things — a stand up comedian, a former host of Fear Factor, a passionate marijuana advocate, an MMA aficionado and color commentator, a conspiracy theorist, a podcaster, and presumably, a whole lot more that just doesn't fit into anyone's immediate top-of-your-head list. That's a bunch of careers for one guy, and given his notoriety, it's easy to assume two things about him: One, he most likely has very little free time, and two, he's probably not short of petty cash. 
Regardless of what you think about Rogan, there's no denying that the man is one hard-working individual ... and given the sheer amount of things he has going on, he has probably enjoyed a hefty payday or two. But just how many, and exactly how hefty, have they been?
Joe Rogan is a millionaire many times over
Ethan Miller/Getty Images
It's not exactly an easy task to determine the net worth of someone who has his spoon in as many different soups as Joe Rogan, but if Celebrity Net Worth's guesstimate is anything to go by, his personal wealth is a rather incredible $50 million dollars, as of March 2020. The site estimates that this is the combined result of his acting, hosting, commentating and podcasting gigs, along with some hefty income from sponsors, ad revenue, and stand-up. However, it must be noted that Wealthy Gorilla puts Rogan at somewhere around $25 million, and Cheat Sheet gives him a net worth of $40 million, quoting an apparently older estimate by Celebrity Net Worth. 
So, who knows? All that everyone seems to agree on is the fact that Rogan definitely has millions to spare. And really, if you believe UFC Middleweight Champion Michael Bisping's claim that the amount of money Joe Rogan makes from his podcast is $75,000 per episode, these net worth estimates are pretty easy to believe.