The Only Painting Vincent Van Gogh Sold While He Was Alive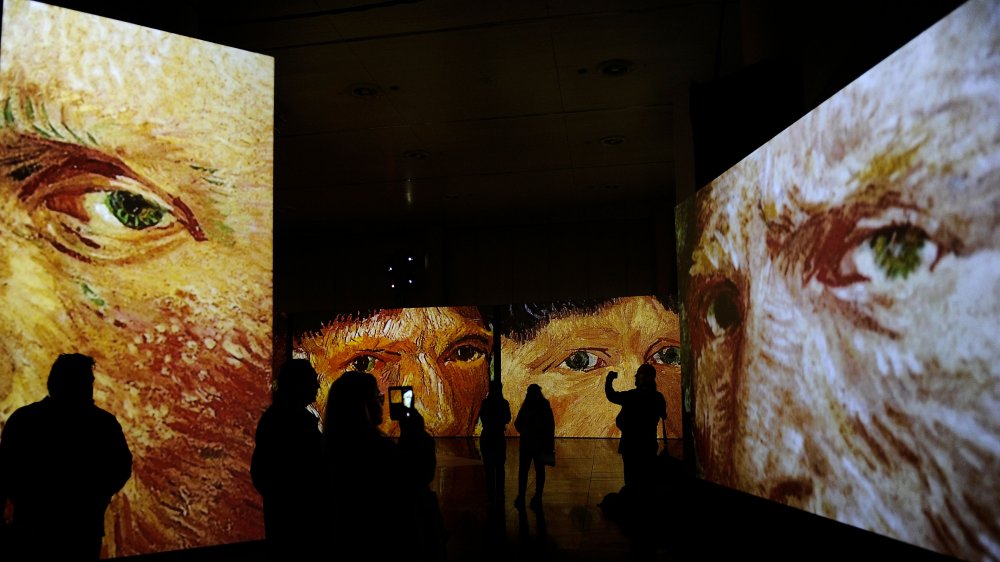 Cristina Quicler/Getty Images
If life imitates art, then Vincent Van Gogh was a portrait of tragedy. The post-Impressionist icon experienced postmortem fame but struggled to impress anyone with his work while he was alive. That even applies to work he did before becoming an artist. History writes that Van Gogh, who started working at 16, tried his hand at being an art dealer and got fired. Stints as a schoolteacher in England and bookstore employee in his native Holland offered more disappointment. In Belgium, he tried to enrich the souls of the poor and slept on floors as a lay preacher. Van Gogh even sacrificed his worldly possessions. But the group sponsoring him thought he did a poor job and cast him out.
Van Gogh would find his higher calling with the aid of a paintbrush. Despite having virtually no formal training, he wasn't a poor painter. Unfortunately, he was a broke artist. As Biography details, Van Gogh's financial woes forced him to start using flowers and himself as the subjects of paintings because he couldn't afford to keep paying farmers and peasants to pose for him. He cranked out nearly 900 paintings in a 9-year period, and according to legend, he only sold one. According to the Baltimore Sun, Van Gogh actually sold at least two paintings, as illustrated in his correspondence with London art dealers. One of the works remains a mystery. The other was The Red Vineyard.
In vino Van Gogh
Located at the Pushkin Museum of Fine Arts, Van Gogh's The Red Vineyard was painted in November 1888 during a grape harvest near the French monastery, Montmajour Abbey. As the museum poetically put it, "Everything seems to be melting in the incandescent heat of the evening sun, the foliage of the vineyards is full of anxious red tones and turns into the lilac tones of the ashes in the foreground as it burns."
According to How Stuff Works, Van Gogh worked on the painting after fellow artist Paul Gaugin arrived. Van Gogh attempted to blend his style with Gaugin's more formal approach to composition. But Van Gogh's trademark use of bold colors and thick layers shined through like the sun above the vineyard. The work was purchased by Belgian artist Anna Boch for 350 Francs. (Biography lists the sale price as 400 Francs). Seven months later, Van Gogh died of a gunshot to the gut.