What People Really Ate In The Wild West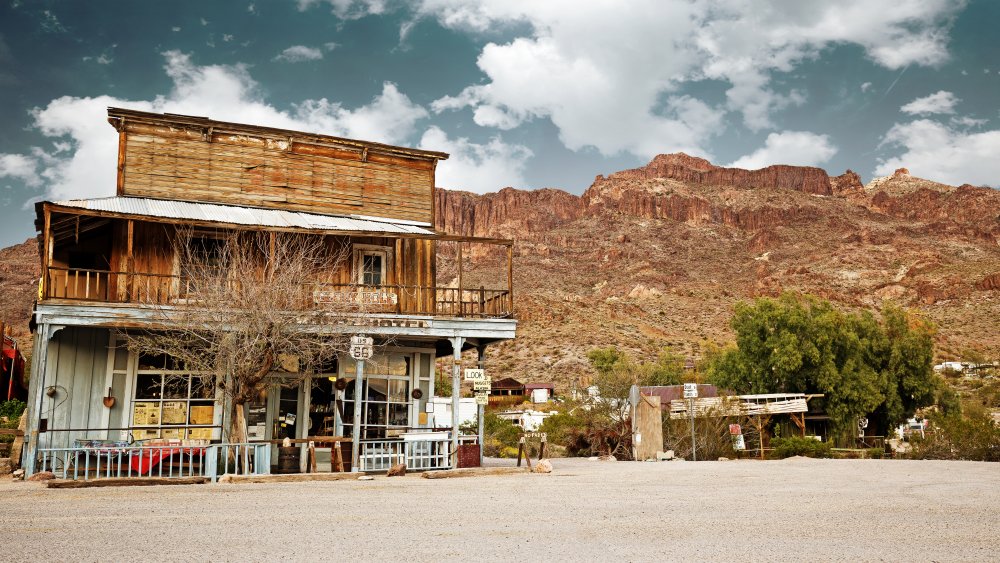 Shutterstock
Pioneers, homesteaders, cowboys, outlaws, and everyone else colonizing the American West in the 19th century had things pretty rough. Day to day life on the frontier was dangerous, good medical care was hard to come across, and when it came to mealtime a lot of settlers found the offerings a far cry from what they were used to back east.
What people ate in the Wild West was a question of who you were and where you lived. Isolated homesteaders had to make due with what they could grow or raise on their property, as trading posts and general stores were often too far away to make regular trips. Even if you did make it to one, the products available were mostly imported from back east, meaning they were expensive. According to Christopher W. Czajka writing for PBS there were no laws regarding the tampering of food in the 19th century, and it was "not uncommon for a pound of flour purchased in a general store to be half plaster. Cornmeal was 'plumped' with sawdust. Coffee might contain dyed navy beans, dry-roasted peas, or even small pebbles."
Beef, beans, more beef, more beans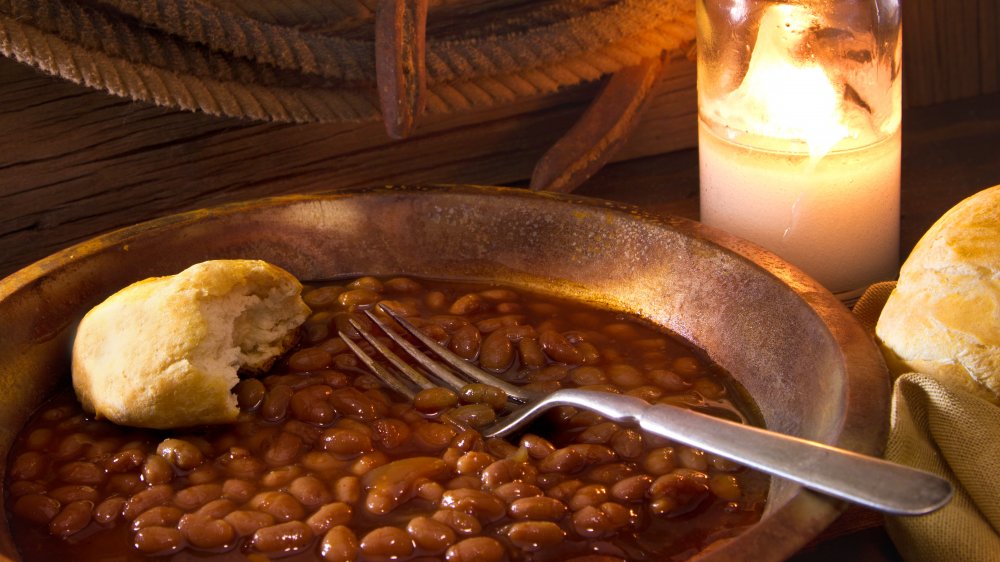 Shutterstock
For cowboys mealtime was often very routine. While out on long cattle drives the staples of the diet were beef, beans, dried fruit, coffee, and sourdough bread or hard biscuits. As one cowboy named Lee D. Leverett said in an interview "We would have beans and beef for breakfast, then beef and beans for dinner, and at supper time we would get some more beef and beans."
Delicacies like wild game occasionally spiced up the menu. Your cowboy life would have been improved greatly if you had a chuck wagon in your party. Invented by a man named Charles Goodnight in 1866, these mobile kitchens kicked the quality of the food cowboys would enjoy while out on the trail up a few notches, but the offerings were still spartan compared to what they might enjoy back in town.
If you lived in a proper frontier town or settlement you might have had access to considerably more luxurious fare. In True West Magazine Sherry Monahan notes that despite the isolation and difficulty of importing ingredients, they liked to keep up with dining trends out west, and as French cuisine became all the rage in America in the late 19th century, so too did duck a l'orange end up on the menu at restaurants on the frontier.