Here's How Much Eminem Is Really Worth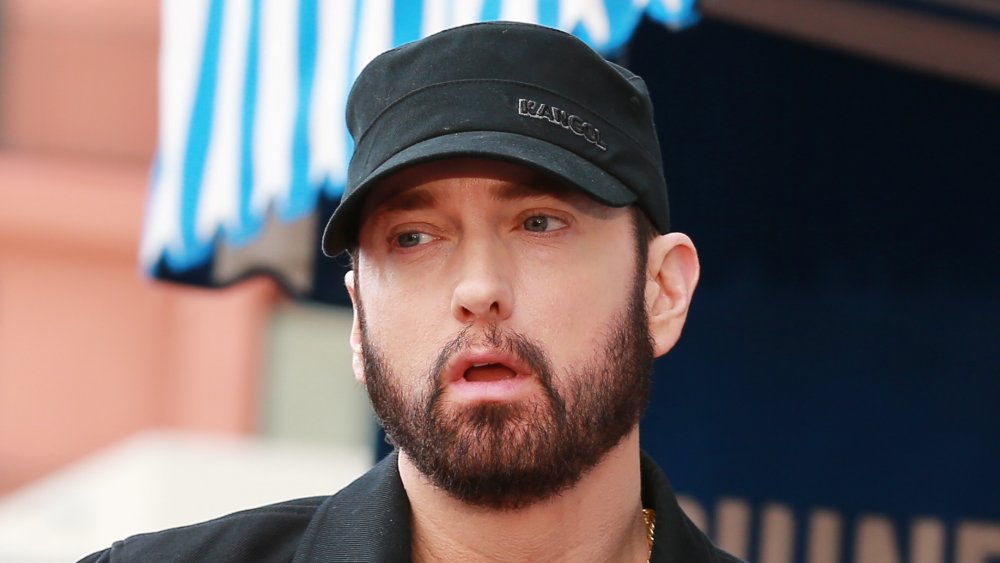 Leon Bennett/Getty Images
Eminem has lived one wild life. From his days in a trailer and struggling to get by, to being friends with Elton John and starring in superhero crossover comic books with the Punisher, he's one shining, potty-mouthed example of the American dream come true. 
Few people who have heard Eminem rapping can deny his sheer skill on the mic. As Sam Moore of NME writes, Dr. Dre certainly didn't. After he ended up with a copy of Eminem's EP, the two started working together, and 1999's Dre-produced The Slim Shady LP catapulted Eminem to rap stardom. The rest, as they say, is history, and this strange, but super-successful career path has made the self-professed "Rap God" into a rich man. 
The real Slim Shady is worth some very real money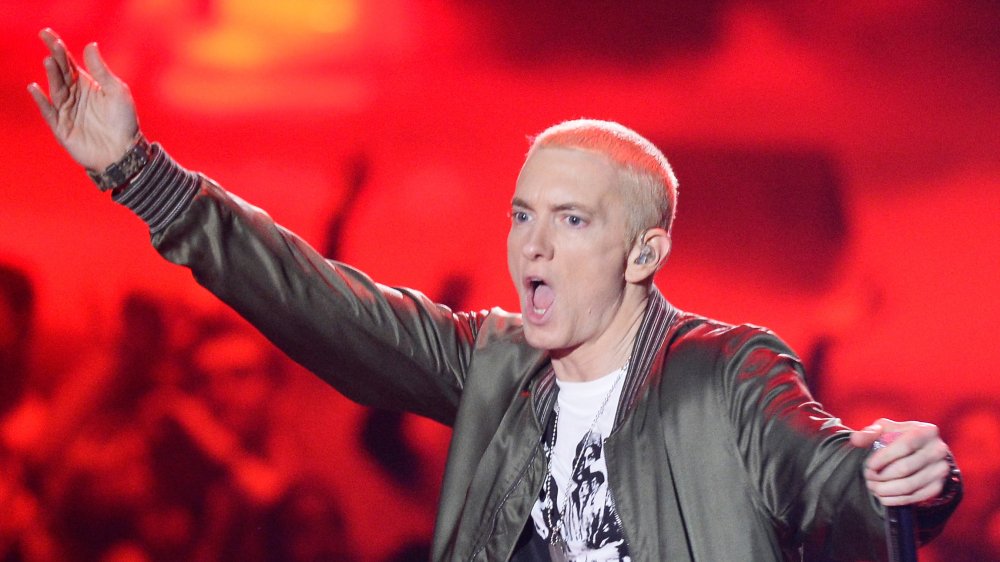 Kevork Djansezian/Getty Images
Eminem has been on the upper echelon of the rap game for a long time now, with his string of hits and lengthy tenure as a successful artist making it easy to believe that he's not exactly short of petty cash. However, the exact size of his fortune is a matter of some conflicting information. Celebrity Net Worth puts his financial might at no less than $230 million, with his estimated annual earnings at somewhere between $20 and almost $40 million, depending on whether he's actively touring or not.  
Forbes, on the other hand, prefers a more conservative estimation, when it comes to the size of Eminem's money pile. In 2018, their list of five wealthiest hip-hop acts estimated his net worth at $100 million, which is still a very respectable pile of cash, but pales in comparison to, say, Jay-Z's $900 million. In 2019, the bar for the top five hip-hop artists rose to $150 million, and Forbes didn't include Eminem at all. 
Still, one thing is certain: Even if his net worth is "just" $100 million or thereabouts, Eminem has come a long, long way in life.