Here's How Much Amy Winehouse Was Worth When She Died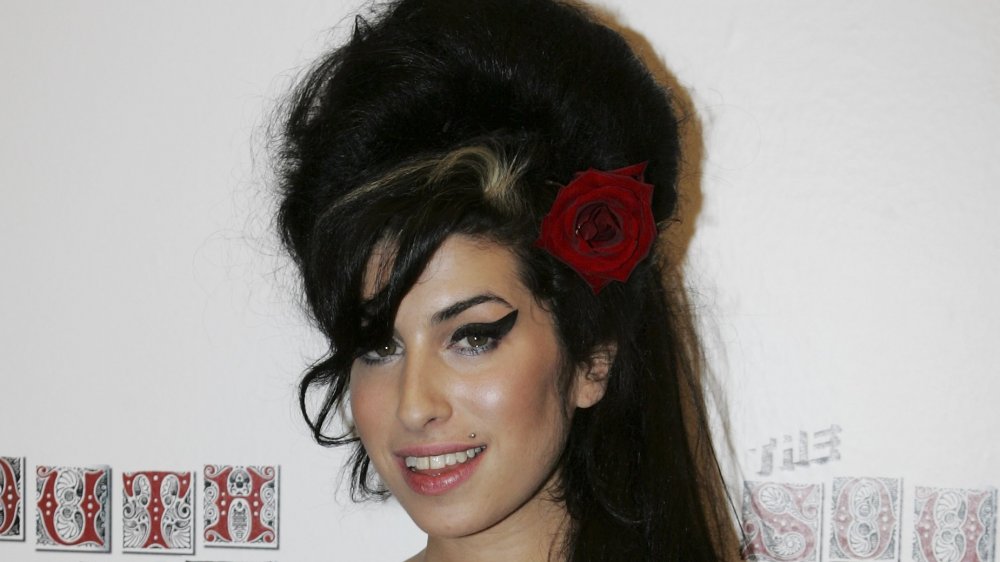 Gareth Cattermole/Getty Images
Amy Winehouse lived a short life that, nevertheless, brought her great fame. Her amazingly strong, jazzy voice created powerful hits like "Rehab" and "Back in Black," and made her a household name, but unfortunately, the combination of addiction issues and her equally tumultuous public and private lives were something she didn't survive. In 2011, she died at the young age of 27, with her blood alcohol level being recorded at a massive 0.416.
Though Winehouse's life was often tragic and ended far too soon, her artistic impact cannot be denied. As Nick Levine of NME tells us, popular and powerful artists from Adele to Lady Gaga credit Winehouse as their inspiration, and she was an influential trailblazer whose success helped many other artists find mainstream popularity. As Gaga puts it, "I don't believe what I do is very digestible, and somehow Amy was the flu for pop music. And everybody got a little bit of the flu ... and fell in love with Amy Winehouse. And now, when more flu comes along, it's not so unbearable."
So, the musician's legacy is most certainly set in stone. While crafting it certainly cost her a lot, how much did she earn in the process?
Amy Winehouse sang her way to riches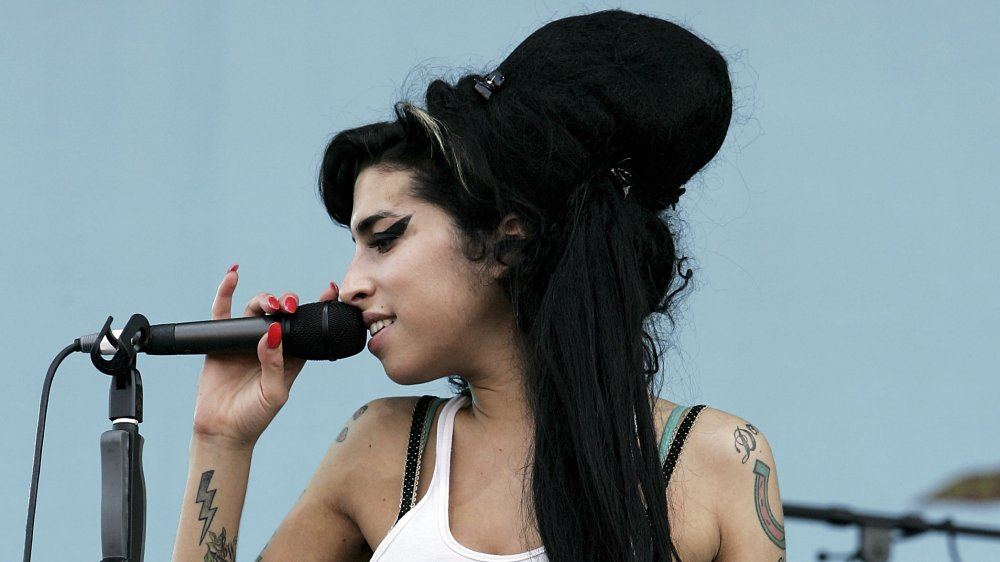 Rosie Greenway/Getty Images
Over the years, the many estimates about Amy Winehouse's net worth have varied wildly. In 2011, the Independent wrote that the singer "only" had around £2 million when she died, while Roshni Murthy of ABC News reported that she was presumably worth "between $15 million to $30 million." Wealth estimation sites such as Celebrity Net Worth and the Richest both place her net worth in the $10 million region. 
However, the truth about Winehouse's financial situation eventually came out. According to Associated Press (via Rolling Stone), after the singer's debts and taxes had been taken care of, her estate was worth $4.66 million. Since she did not leave a will, all of it went to her parents.