How Dangerous Is The Coronavirus For Elderly People?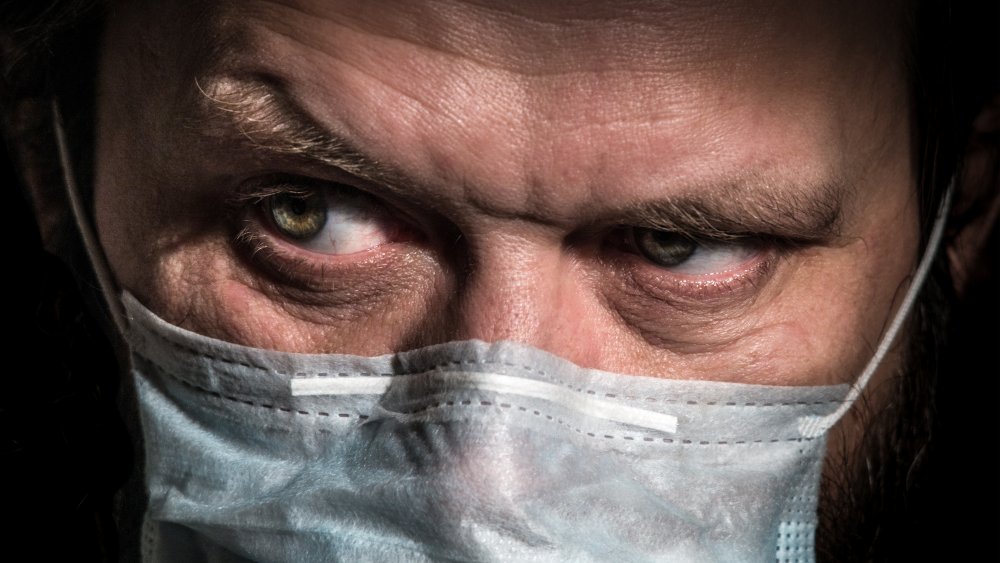 Shutterstock
By now, everyone's probably aware that the coronavirus is tearing its way through the world, and right now, it looks like things may be getting worse before they're going to get better. China has been struggling with the virus since the initial outbreak in Wuhan, and as the BBC tells us, Italy is currently pretty much on lockdown in an attempt to deal with the situation. CNN reports that as of March 10, 2020, the U.S. has over 700 COVID-19 cases, and treatments might not even be affordable for the average American. It looks like even beards are not safe, seeing as the CDC has issued a warning that facial hair may interfere with protective masks.
But what about the elderly? After all, they're the people you'd assume would suffer the most from an outbreak of serious illness. 
Elderly people are a major risk group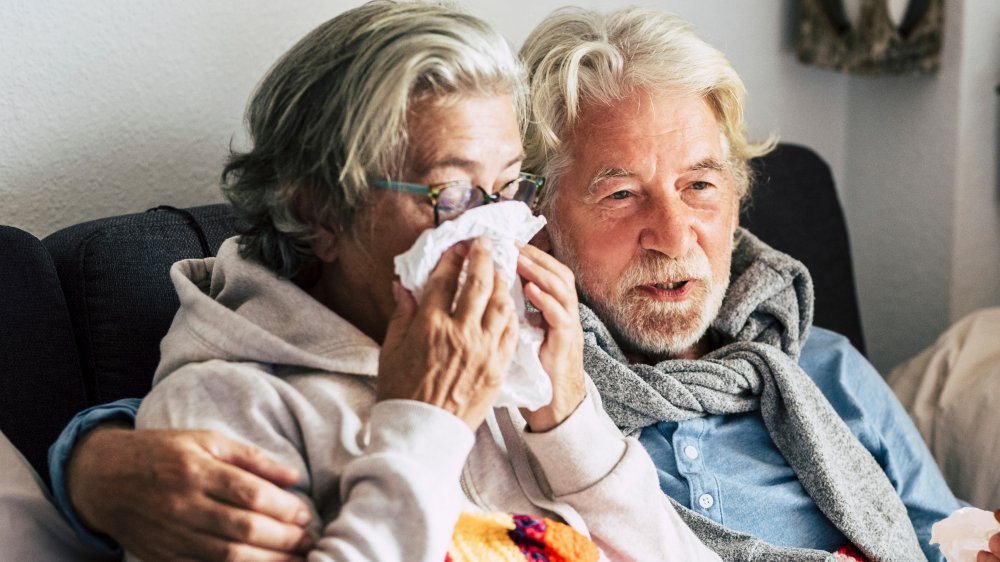 Shutterstock
As Rong-Gong Lin Il, Laura King and Alene Tchekmedyian of the Los Angeles Times report, public health officials indeed think that the coronavirus poses the highest risk for elderly people. According to Dr. Anthony Fauci of the National Institute of Allergy and Infectious Diseases, it's especially bad if an older person happens to have other health issues, at which point the virus poses a "considerable" risk. As such, he advises older people to avoid long trips and public gatherings. "If you're a person with an underlying condition and you are particularly an elderly person with an underlying condition, you need to think twice about getting on a plane, on a long trip," he says. "And not only think twice, just don't get on a cruise ship."
Though the risk of a more difficult bout with coronavirus illness starts increasing at age 50, healthcare officials estimate that the highest risks are for people over 80 years old, especially if they are already dealing with some medical condition, obesity, or a weakened immune system. Nursing homes, in particular, are a major concern. However, despite these grim warnings, officials remind us that the vast majority of infected people will probably still get off pretty easily. As public health officials of Santa Clara County put it: "It is important to remember that, for about 80% of the population, this disease will be mild. While many persons in our community may get sick, the vast majority will recover."