Crazy Incentives Found In Famous Athlete Contracts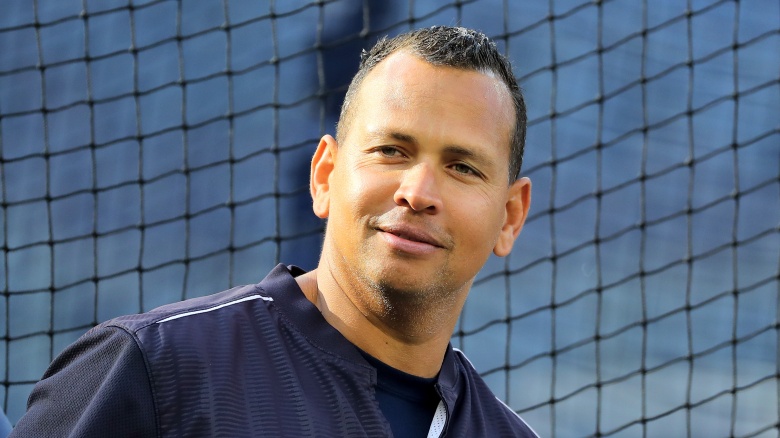 Getty Images
When a professional sports team wants to sign a star player, they'll stop at nothing to make sure they get the deal done. Usually that means throwing in a big signing bonus, performance incentives, or even something like free tickets for the family. Sometimes, though, a little extra is needed—extra crazy, that is. Here's a look at some legitimately bizarre incentives in the contracts of your favorite stars.
Rollie Fingers' mustache bonus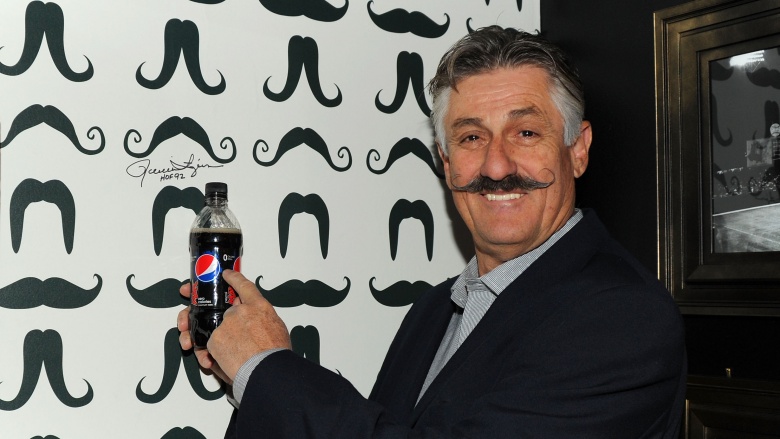 Getty Images
Oakland Athletics owner Charles O. Finley was a master showman. In the early 70's, he encouraged his players to have a contest to grow the best mustache, promising that whoever won would get an awesome contract bonus. Rollie Fingers was the undisputed champion, growing the handlebar mustache that would become his trademark. Sure enough, Finley honored his promise by writing into Rollie's 1973 contract a clause for "one year's supply of the very best mustache wax available." It worked. Not only did Fingers maintain his immaculate 'stache, the A's went on to win the World Series. A copy of the contract sold at auction for over $2300 — Now that would buy a lot of mustache wax!
A-Rod's bonus for winning an MVP award that doesn't exist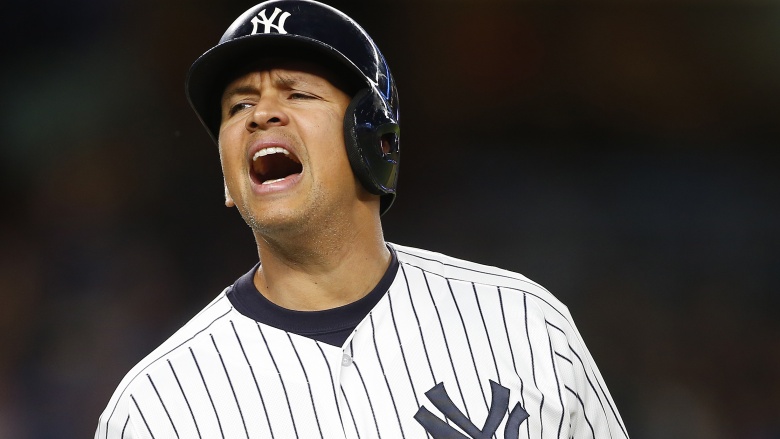 Getty Images
When Alex Rodriguez left the Seattle Mariners to become a free agent at the end of the 2000 season, Texas Rangers owner Tom Hicks left no stone unturned trying to lure the game's top player to his squad. You'd think that a base salary of $252 million would be enough, but apparently not, as Hicks sweetened the deal by dangling a bunch of performance bonuses as well. One of these was a clause that stipulated A-Rod would win an extra $150,000 if he was named the Division Series MVP. That doesn't too sound crazy, except for one thing: there is no Division Series MVP award. We're not sure who's more nuts: Hicks for including the incentive, or A-Rod for agreeing to it.
Charlie Kerfeld's demands for delicious orange Jell-o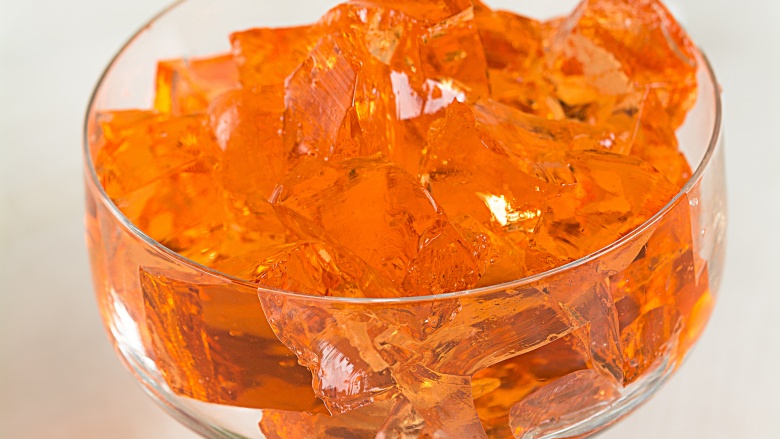 Shutterstock
Houston Astros relief pitcher Charlie Kerfeld was known for his offbeat sense of humor, often wearing costumes in the bullpen and a lucky Jetsons t-shirt under his uniform while pitching. In 1987, Kerfeld took his quirky antics into the boardroom. While negotiating his new contract with Astros management, Kerfeld learned that teammate Jim Deshaies had signed for $110,000. Not to be outdone, Kerfeld, who wore number 37, requested $110,037—and 37 boxes of orange Jell-o. Why? because Jell-o is tasty, that's why. The Astros agreed to his demands, and the delicious desert treat was written into his contract as a signing bonus.
Roy Oswalt's prize bulldozer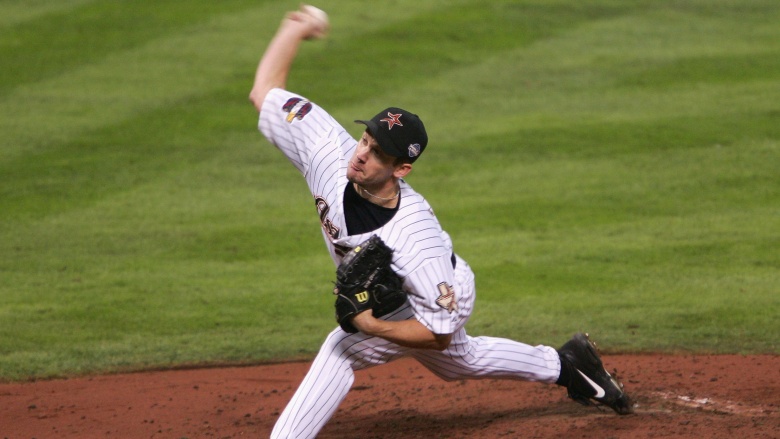 Getty Images
In 2005, the Houston Astros headed into Game 6 of the National League Championship Series, with a chance to advance to their first World Series appearance in franchise history. With starter Roy Oswalt set to take the mound that night, Astros owner Drayton McLane decided to add an impromptu incentive bonus: win the game, and he'd hand Oswalt the keys to a brand-new bulldozer. While verbal contracts aren't necessarily binding, Oswalt agreed and took the mound dreaming of World Series glory and, more importantly, all the stumps in his yard he could excavate if only he had a new bulldozer. Oswalt won the game, the Astros went to the World Series, and McLane delivered Oswalt a Caterpillar D6N XL, just as promised.
J.C. Romero's hitting bonus ... for a relief pitcher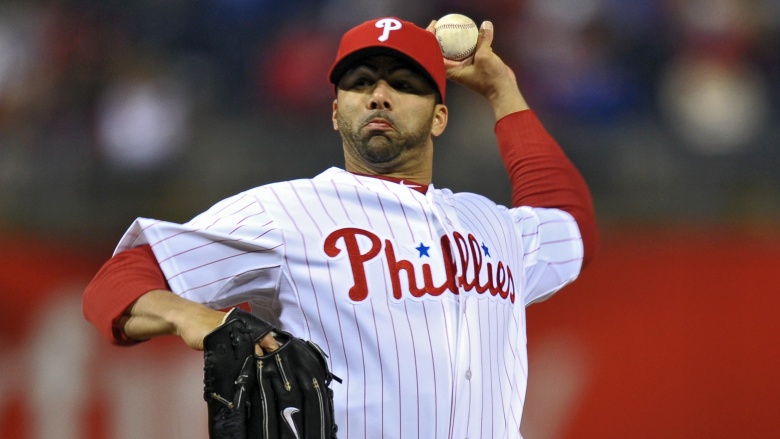 Getty Images
In 2011, Philadelphia Phillies reliever J.C. Romero signed a new deal, replete with incentive bonuses. But one in particular caught the attention of confused fans and sportswriters around the country. Included in the deal was a $50,000 bonus to be paid if Romero won the Silver Slugger award, which is given out each year to the best offensive player at each position. The problem? Romero was a pitcher — a relief pitcher, at that — with exactly one career hit, from way back in 2001. Needless to say, Romero didn't end up cashing in on this bonus. But hey, gotta dream, right?
Baron Davis's losing season bonus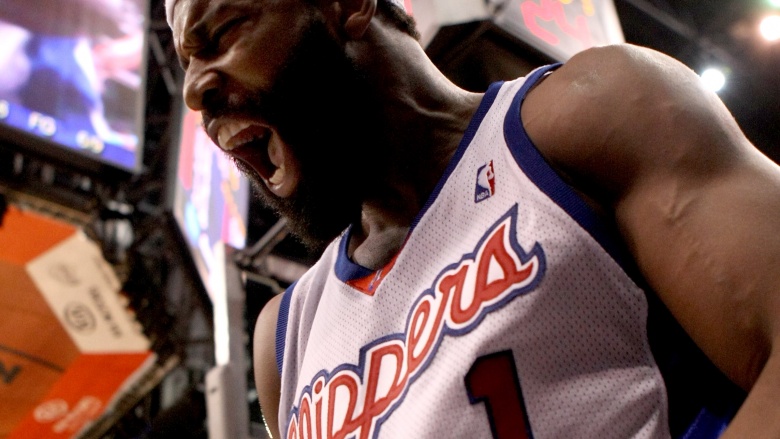 Getty Images
Lots of players get incentives for helping their teams reach milestone wins. Get to the playoffs? Here's a cash bonus! The team wins the championship? You get a new bulldozer! But the NBA's Baron Davis put a new twist on things in 2009, signing a contract with the LA Clippers that gave him a $1 million bonus for losing 52 games. Yup, as long as Davis played in 70 games, and the team finished with a record of 30-52 or better, Davis pockets a million bucks! That just shows how terrible the Clippers were: that they were willing to pay somebody that much to guide them to a terrible record that, for them, was actually pretty OK.
They couldn't even lose properly, though. While Davis did play in enough games to qualify, the Clippers only won 29 games instead of 30, so he didn't get paid. That's what happens when you're the Clippers and set your expectations too high. Next time, try to win only 20!
Rick Mirer wants his money even if the world ends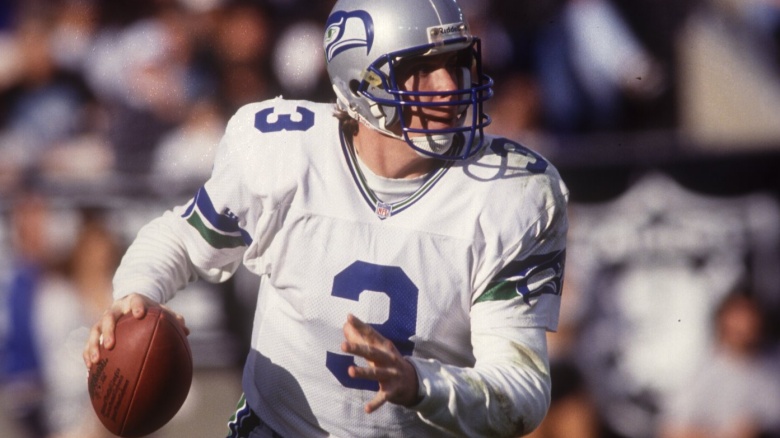 Getty Images
Finally, there's the case of Rick Mirer, selected by the Seattle Seahawks in the first round of the 1993 NFL draft. This was before the NFL instituted maximum salaries for drafted players, so negotiating contracts with top prospects could be a real issue, with the leverage mostly on the side of the player. Mirer used this to insert a particularly bizarre incentive clause into his contract , namely that the Seahawks would be obligated to pay his salary under any circumstances, "up to and including the end of the world." This led many people to wonder just how Seattle would pay Mirer if the world ended, and what Mirer would do with the money in that case. One thing is for sure: this is one incentive even the player didn't want to meet.