Here's How Much David Bowie Was Worth When He Died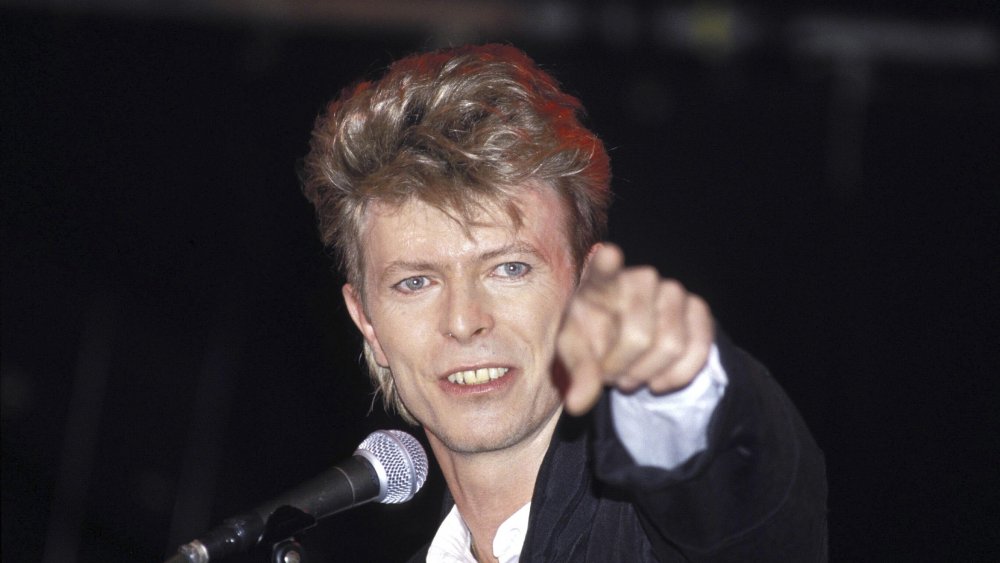 Patrick Riviere/Getty Images
One tends to run out of superlatives when describing an artist as creative and influential as David Bowie. He was an iconic artist who gave us countless classic songs and many brilliant characters. Over the course of a career that spanned nearly five decades, he embodied stage personas such as Ziggy Stardust, Halloween Jack, and the Thin White Duke. He was a fine actor, and his IMDb page is filled to the brim with roles like Andy Warhol in Basquiat, Agent Jeffries in Twin Peaks: Fire Walk With Me, Nikola Tesla in The Prestige and, of course, Jareth the Goblin King in Labyrinth. Yet, above all else, he was David Bowie: A chameleon-like artist who chose to make music almost literally to his last breath, working on his "farewell album" Blackstar while fighting with liver cancer and dying just two days after its release. That's dedication. 
Bowie had an extraordinary life that he lived in an equally extraordinary way, and he left behind an artistic legacy that can rival just about anyone. But how rich did it make him? Let's take a look at how much David Bowie was worth when he died.
The Thin White Duke was not short of petty cash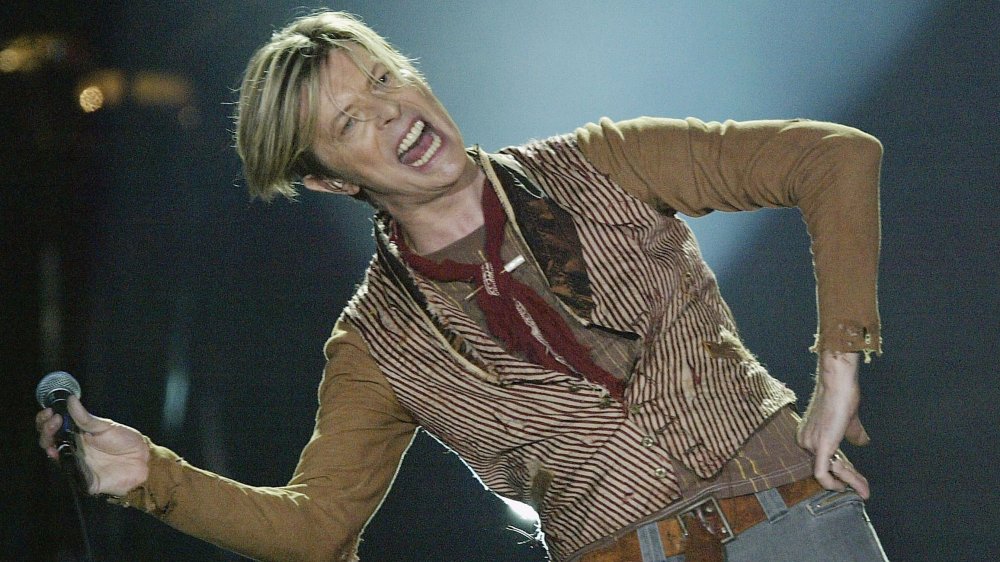 Alex Livesey/Getty Images
Sites like Celebrity Net Worth and the Richest estimate that David Bowie had a net worth of $230 million. However, while that might be a "yeah, makes sense" type of figure for an artist of Bowie's caliber, Hugh McIntyre of Forbes notes that the artist's actual estate appears to have been significantly smaller. A few weeks after Bowie's death in January 10, 2016, details of his will emerged, and going by them his estate was worth "only" around $100 million. Half of this went to Bowie's wife, Iman, while the rest was divided between his two children. Bowie also took care to leave a little something to the people who had worked with him, to the point that a former nanny found herself on the receiving end of a cool $1 million.