Here's How Much Jim Morrison Was Worth When He Died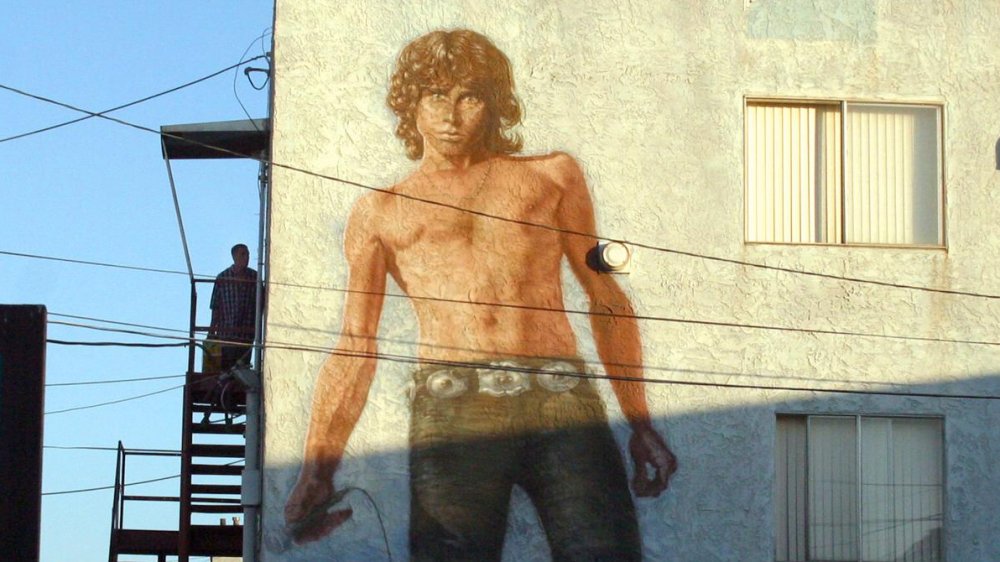 Robyn Beck/Getty Images
In 1969, Rolling Stone rattled off a string of vivid and sometimes vitriolic imagery that writers used to describe Doors front man Jim Morrison. Among other things he's been called a "demonic vision out of a medieval Hellmouth," a "baby bullfighter," a "shaman-serpent king," and "the Sex-death, Acid-Evangelist of Rock, a sort of Hell's Angel of the groin." These trippy, mythic descriptions arguably tap into the chaotic charisma Morrison emanated. But when asked how he viewed himself, the singer declined to even use the term 'rock star.' Instead, he said, "I guess I see myself as a conscious artist plugging away from day to day, assimilating information."
Morrison went on to describe his life in Los Angeles as "anonymous." The Doors hadn't achieved "mass adulation," in his opinion. Of course, Morrison's self-destructive behavior might have had something to do with that. As All Music describes, in 1969, the Doors frontman halted the band's momentum with his alcoholism and onstage antics. He was arrested for exposing himself on stage. In 2020, Doors drummer John Densmore painted a far grimmer portrait of the artist, calling Morrison "a Dionysian madman" who abused women and "a kamikaze who went out at 27."
The unhinged Door closes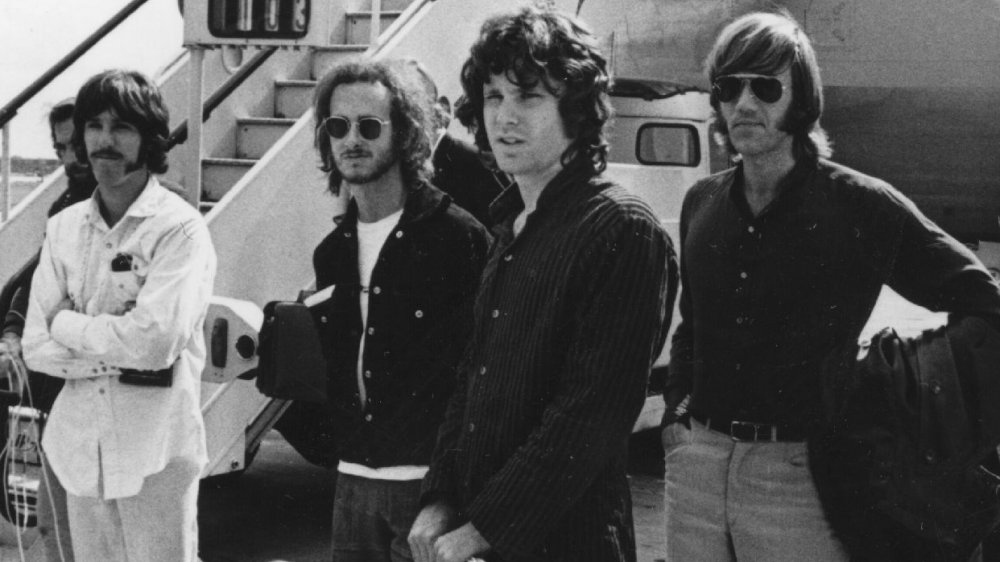 Express Newspapers/Getty Images
By the time Jim Morrison's fire went out in 1971, a metaphorical door seemed to be shutting on the Doors' popularity. All Music writes that their poorly received 1969 album, Soft Parade, was seen as a sign that the Doors had sold out. The group's final album with Morrison, L.A. Woman, rekindled a brief flicker of the fire that ignited fans in the late '60s, but that, too, was extinguished when Morrison was found dead weeks later. 
However, his untimely demise ultimately helped resurrect the band. In 1978, the Doors released an album of Morrison's spoken-word recordings set to music, and following year their song "The End" featured in the film Apocalypse Now. A new generation of fans fell head-over-heels for Morrison after Val Kilmer's iconic portrayal of the rock star in the 1991 Oliver Stone biopic, The Doors. Of course, Morrison never got to see that mass adulation or reap the financial benefits. Per Celebrity Net Worth, at the time of his death Morrison was worth $400,000, or about $2.4 million in today's dollars. 
Since then, his estimated net worth has ballooned to nearly 10 times that, reaching $20 million.