The Truth Behind Master P's NBA Tryout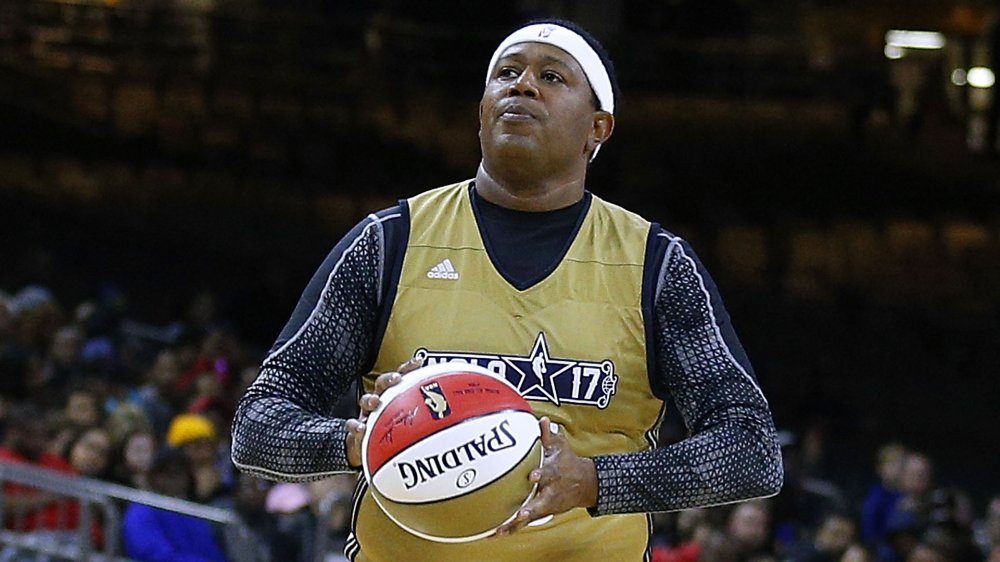 Jonathan Bachman/Getty Images
Look, if you had one shot or one opportunity to seize everything you ever wanted in one moment, would you capture it or just — wait, wrong rapper. That's Eminem, but the uplifting lyrics to "Lose Yourself," the iconic 8 Mile anthem to snatching your dreams from the jaws of inaction, captures an opportunity that rapper Master P had in the 1990s. As Complex describes, during the 1998-99 NBA season, the league went the extra mile to grab fans' attention after a contentious lockout. As part of that promotional effort, the Charlotte Hornets invited Master P (real name Percy Miller) to give it his best shot during a preseason tryout.
This wasn't some cynical cash grab for P. ESPN explains, he had long dreamed of joining the league, but life hadn't afforded him that opportunity or much of anything else. "I never had nothing," P recalled. But by 1999, he had $361 million. He had clawed his way out of poverty, using his musical giftedness and a $10,000 gift he received from his grandfather. P launched a rap career and founded No Limit Records. But basketball wasn't far from his mind. Even the video for his 1997 hit, "Make 'Em Say Uhh," features him rapping on top of a gold tank on a basketball court. Now he had a shot at shooting hoops. Would P seize the day by the throat or just choke?
What hoop dreams may come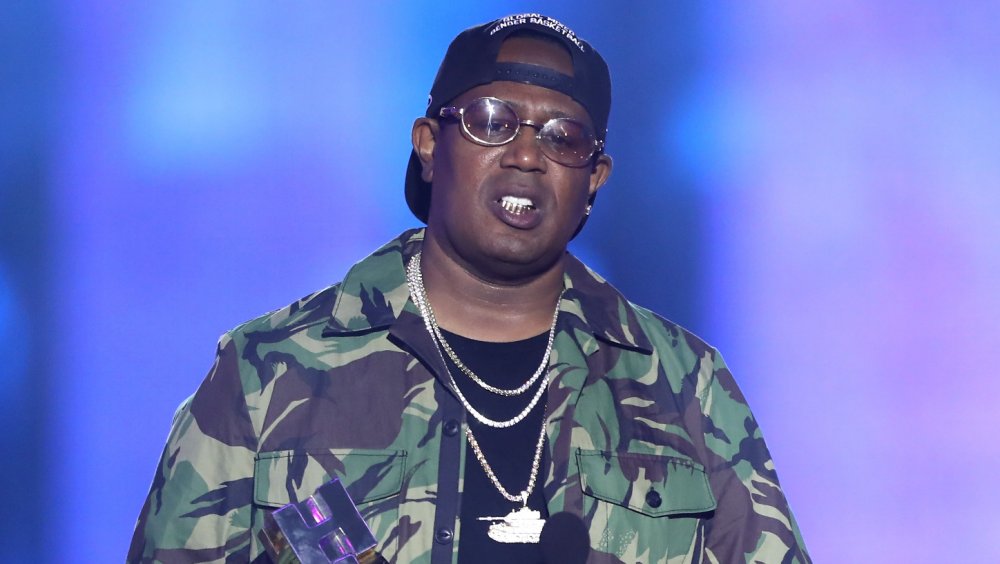 Maury Phillips/Getty Images
In January 1999, Master P had Charlotte Hornets fans saying, "Uhh!" His hit single blared and the fans roared as the Hornets made their entrance for an inter-squad scrimmage, according to Complex. Former Hornets guard Eldridge Recasner marveled at the scene that unfolded: "It was louder than our regular season games. I played in the NBA for eight years and never saw that many people at an inter-squad scrimmage." Though he was technically a bench player, in the eyes of fans, he was clearly the MVP. They chanted, "We want P!" And they got P.
The rapper ended the game with "9 points on 3-6 shooting, 4 assists, 2 rebounds, and 1 turnover" in the Hornets' victorious outing. But before long he was out from the cold, cut from the team like gangrene in February. As a player P had quite a few upsides — good shooter, intelligent, big, durable, and surprisingly high in stamina. But as P's coach in the Continental Basketball Association, Kevin Smart, pointed out, "He missed so many years of that basketball fundamental stuff. When you're away from the game playing pick-up, and not organized basketball, you're going to be behind." P would try to get ahead with the Toronto Raptors to avail. He blamed fame for his NBA woes, arguing that politics got in the way. Either way, he took his shot and got blocked.