The Tragic Story Of Randy Rhoads' Death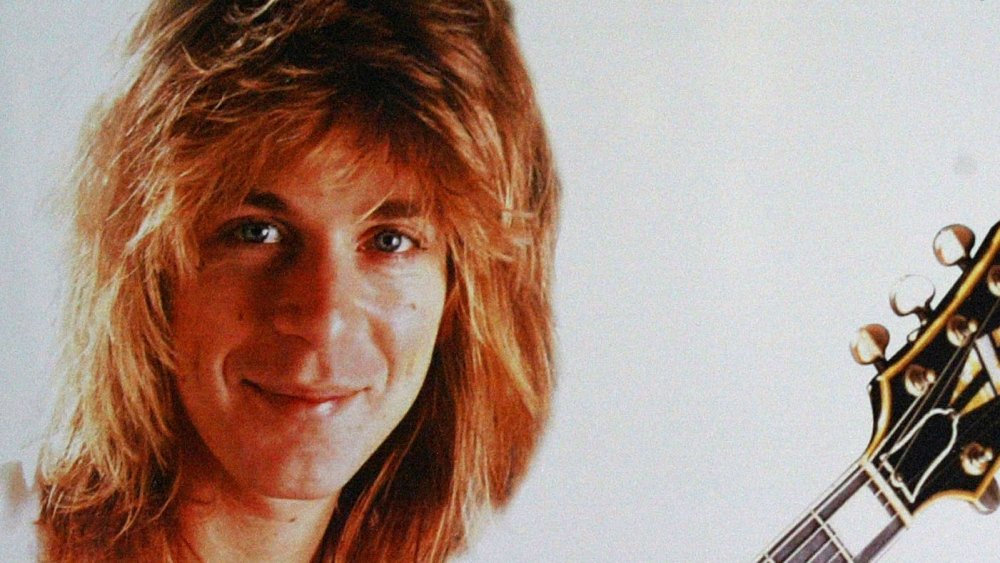 Frazer Harrison/Getty Images
If you're not familiar with the name Randy Rhoads, chances are you've still heard him play. As Kory Grow of Rolling Stone tells us, the musician was the virtuoso guitar player who shredded on Ozzy Osbourne's first two solo records, and a major part why the Ozzman managed to pick himself up from the slump he'd been in after getting fired from Black Sabbath in 1979. Unfortunately, the pair's creative relationship didn' t last long. In 1982, Rhoads' life ended in an almost unfathomably dramatic way in a fiery plane crash. As of 2018, the incident was still haunting Osbourne: "To this day, as I'm talking to you now, I'm back in that field looking at this f***ing plane wreck and a house on fire," he says. "You never get over something like that. You're in shock." 
But what exactly happened to incite such a terrified reaction from the Prince of Darkness himself? Let's take a look at the tragic story of Randy Rhoads' death.
The mysterious plane crash that killed Randy Rhoads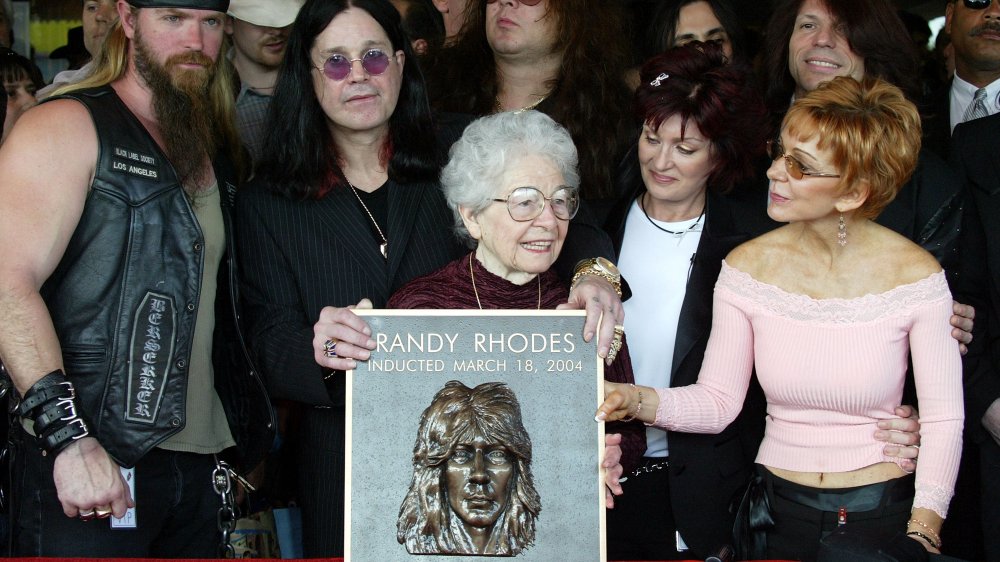 Frazer Harrison/Getty Images
As Nick Deriso of Ultimate Classic Rock tells us, the 25-year-old Randy Rhoads was touring with Ozzy Osbourne when he died on March 19, 1982, in Leesburg, Florida. He perished in a mysterious plane accident when a small Beechcraft Bonanza plane piloted by the band's tour bus driver crashed and burned. The driver was flying a friend's plane without permission, and without a valid license. He flew multiple times over the bus the band was sleeping in ... until the plane "clipped" the bus and he lost control. As a result, the plane flew into the house near the bus, and all three people aboard lost their lives in the exploding fireball, with the startled Osbourne clambering out of the bus to witness the horrifying sight. Rhoads could only be identified because of the jewelry he wore. 
How Rhoads ended up onboard the plane, dying at the peak of his fame, is a mystery. He disliked planes, and was a solid professional who rarely partied with the raunchier members of the crew. What's more, toxicology tests found that the only narcotic he'd taken was nicotine.