How Much The Members Of Metallica Are Really Worth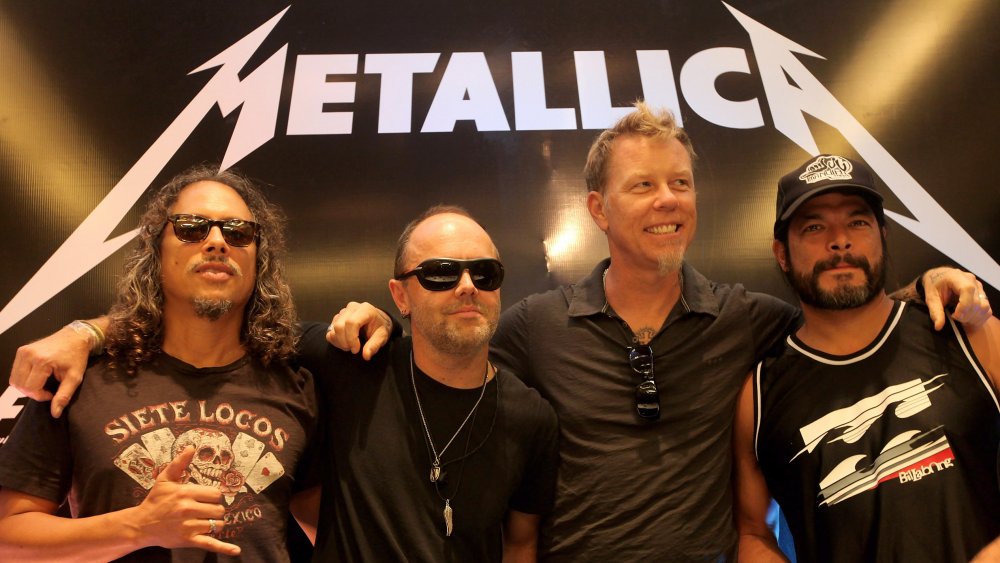 Andrew Caballero-reynolds/Getty Images
If there's one band that's synonymous with the heavy metal genre, it's Metallica, and not just because they have the word "metal" in their very name. For nearly four decades, they have been sitting on the top of the metal pyramid as the most famous band in speed metal's revered "Big Four" ... though, as Exodus vocalist Steve Souza has noted to Blabbermouth, Metallica is so much bigger than Anthrax, Megadeth and Slayer that the quartet should more accurately be called "The Big One and the Other Three." 
Though that's a bit of a burn to the other guys, there's no denying that Metallica has spent decades seeking your wallet and destroying its monetary content with rigorous touring and must-own metal classics such as Ride the Lightning, the "Black Album," Master of Puppets and Reload. OK, maybe not that last one. Still, the occasional misfire aside, they've still had a truly fantastic career. But how much have they earned over the course of the years? Let's take a moment to see just how much the members of Metallica are really worth.  
Precious metal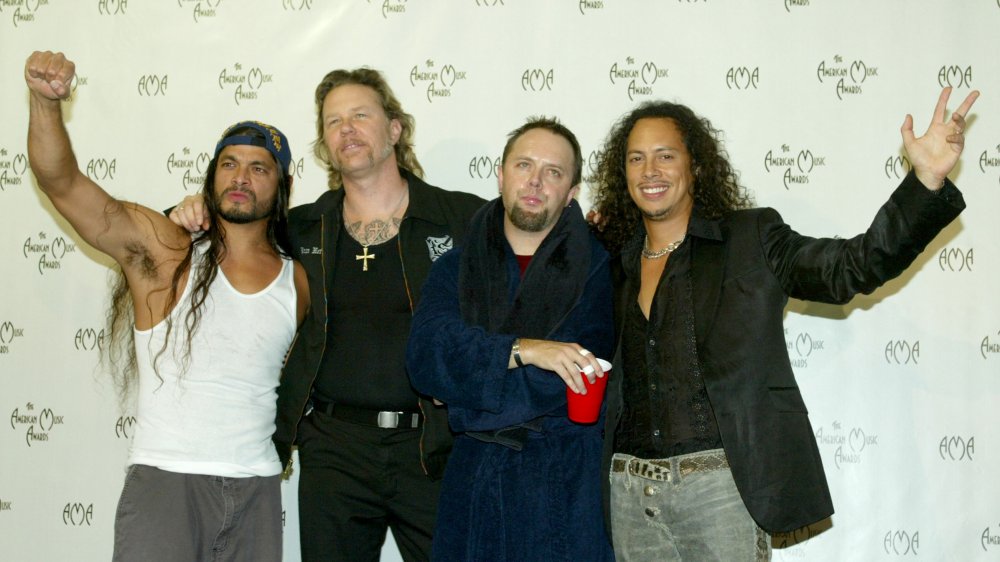 Kevin Winter/Getty Images
You'd expect that the richest man in a band is the frontman, but going by Celebrity Net Worth, singer-guitarist James Hetfield's estimated net worth is "only" somewhere around $300 million. While this is an impressive figure, Celebrity Net Worth puts drummer Lars Ulrich at a significantly higher $350 million. As Ulrich and Hetfield are basically the "faces" of the band, it's no surprise that the other band members sport somewhat smaller estates. The site estimates guitar maestro Kirk Hammett at a noticeably lower, but still very impressive $200 million. As the newest band member, bass player Rob Trujillo's pockets are obviously somewhat more thinly padded than those of his bandmates, but even he has a very serviceable net worth of $30 million, once again according to Celebrity Net Worth. 
Some of the former band members haven't done half bad for themselves, either. The site estimates that former bass player Jason Newsted is worth no less than $50 million. Curiously, former Metallica lead guitarist and Megadeth frontman Dave Mustaine is arguably a more famous rock star than Newsted, but Celebrity Net Worth places him at just $20 million.