Here's How Much Ernest Hemingway's House Is Worth Now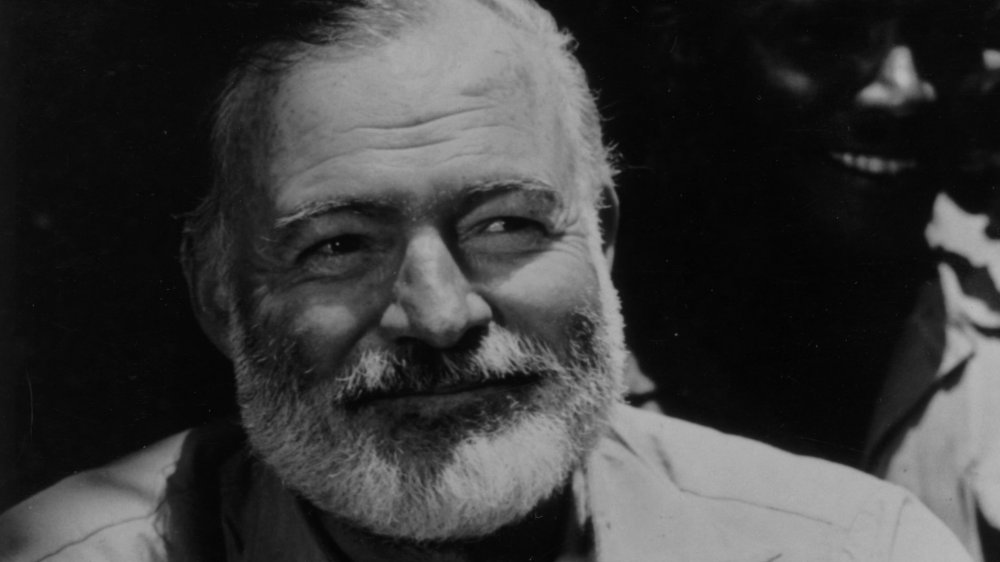 Hulton Archive/Getty Images
If you spend two seconds Googling where Ernest Hemingway lived or read anything about his life and travels, then you'll likely notice that discussing his "house" in the singular makes as much sense as describing an octopus as if it only has one arm. The A Farewell to Arms author lived in many homes, including five which have been added to the U.S. National Register of Historic Places due to the extensive amount of time he spent in them, per the Associated Press.
Michigan Radio writes that Hemingway also owned a home in Havana, Cuba, where he hammered out some of his most celebrated classics. That's already six houses, which, mathematically speaking, equals six times "house." But let's not bog ourselves down with trivialities like reality or math. Instead, it's better to embrace "Hemingway's house" with the seven unmentioned octopus arms he presumably bid farewell to. So just how much is one of these places worth?
There's no place like Hemingway's home(s)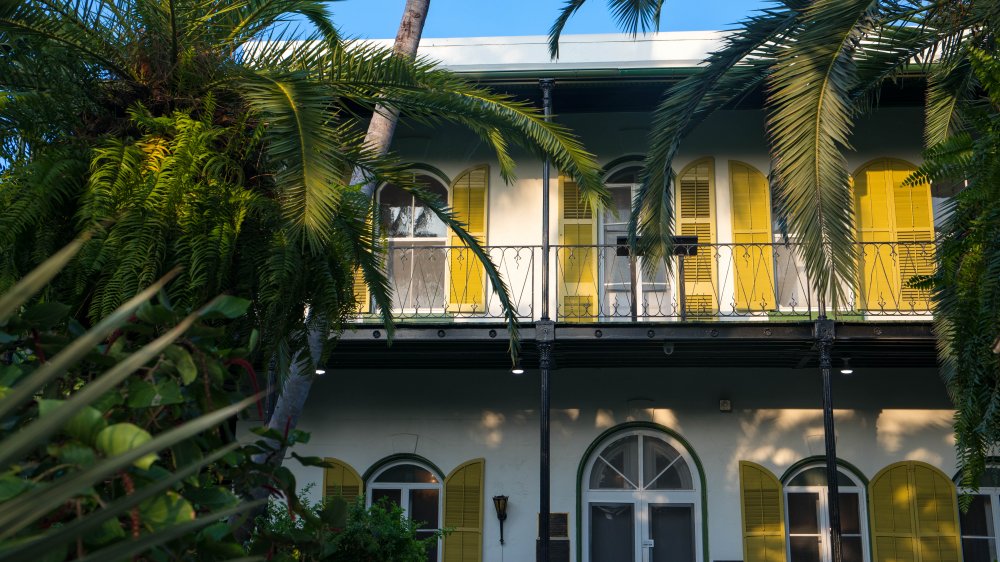 Shutterstock
Much like the lion in "The Short Happy Life of Francis Macomber," up-to-date financial details about Hemingway's many abodes are hard to hunt down. But it's not a total shot in the dark in some cases. The International Business Times reports that in 2012, Hemingway's house in Oak Park, Illinois sold for $525,000. Advertised as the writer's boyhood home, it may have also been the place where he first penned A Farewell to Arms.
Some of the writer's residences have become museums. Such was the case with his now-iconic Key West residence. Biography writes that the house was a late wedding gift from the uncle of Hemingway's wife, Pauline Pfeiffer. He purchased the property in 1931 for $8,000, which was roughly the equivalent of $134,00 in 2019. There Hemingway acquired a six-toed cat that transcended its nine lives and ascended to the immortality of fame.
Hemingway attempted to recreate the Key West atmosphere at his Havana hideaway, Finca Vigía. He purchased it in 1940 for $12,500, according to the Herald-Times, which the Dollar Times says amounts to about $229,440 in 2020. Michigan Radio notes that at his Cuban home away from home(s), Hemingway wrote several celebrated classics, including For Whom the Bell Tolls and The Old Man and the Sea. Later, the CIA hatched plans to incorporate Finca Vigía in a JFK-approved plot to assassinate Fidel Castro, according to the Nation. But the bell did not toll for Castro.