Here's How Much Merle Haggard Was Worth When He Died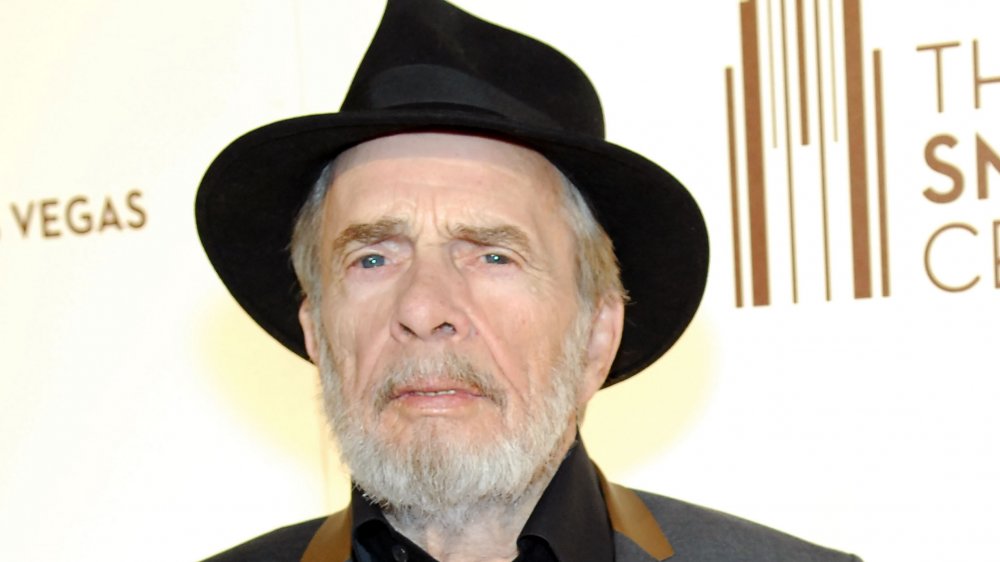 Bryan Steffy/Getty Images
If you're looking for uncompromising country music, you could do a lot worse than picking up a Merle Haggard record. From "Sing Me Back Home" to "Mama Tried" to "Misery and Gin," the Hag gave the world some of the greatest classics of the genre, and his AllMusic profile calls him nothing less than the "most important country artist to emerge in the 1960s." The working man's singer lived up to his music by living a part of his youth in a converted boxcar, spending some time in prison, and ultimately getting bitten by the country music fly when he witnessed none other than Johnny Cash play a concert in said prison. If those aren't the makings of a legend, his ensuing career certainly was — and in 2016, he put a cap to his considerable career by dying on his birthday. 
What a life, what a life. But have you ever wondered how much it earned Haggard during his lifetime? Here's how much Merle Haggard was worth when he died.
Merle Haggard was certainly 'holding things together'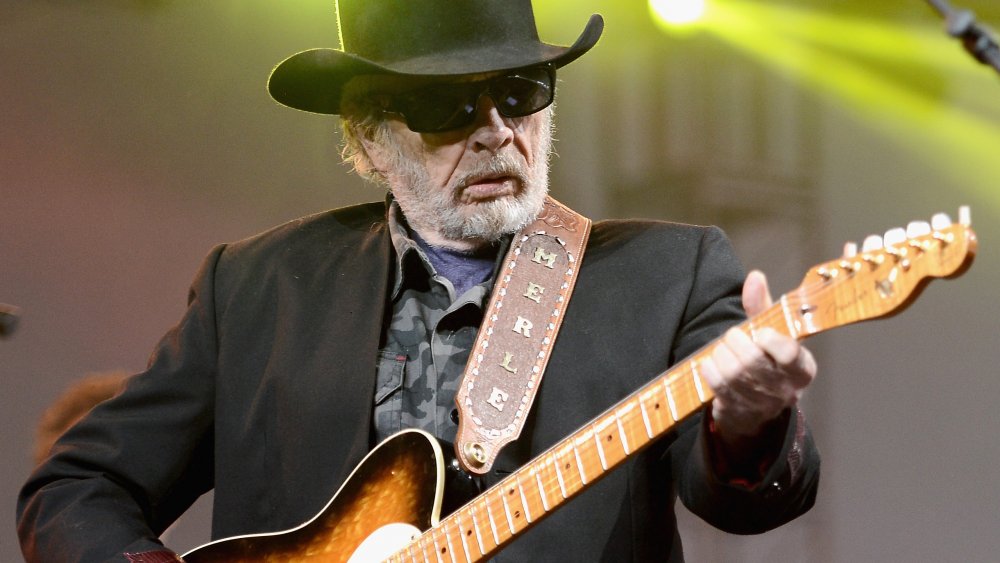 Stephen Lovekin/Getty Images
It's always difficult to guess the net worth of country musicians. For instance, Willie Nelson has made tons of cash over his career, but he's also displayed a habit of playing fast and loose with his money, and he was in massive trouble with the IRS in the 1990s. As a result, Celebrity Net Worth estimates Nelson at somewhere around $25 million, while fellow Highwayman Kris Kristofferson sits pretty at an estimated $160 million.
Haggard's and his Bakersfield Sound seem to place closer to Nelson than Kristoffersson in the net worth charts, but that doesn't mean that the uncompromising artist never was anywhere close to the poorhouse. In fact, Celebrity Net Worth estimates that he was worth about $40 million when he died. While this is certainly an impressive figure, it's worth noting that it's pretty much peanuts compared to some of the biggest country stars of today. In fact, Forbes tells us that Luke Bryan made $42.5 million ... in 2019 alone.