The Surprising Amount Of Debt Gary Coleman Had When He Died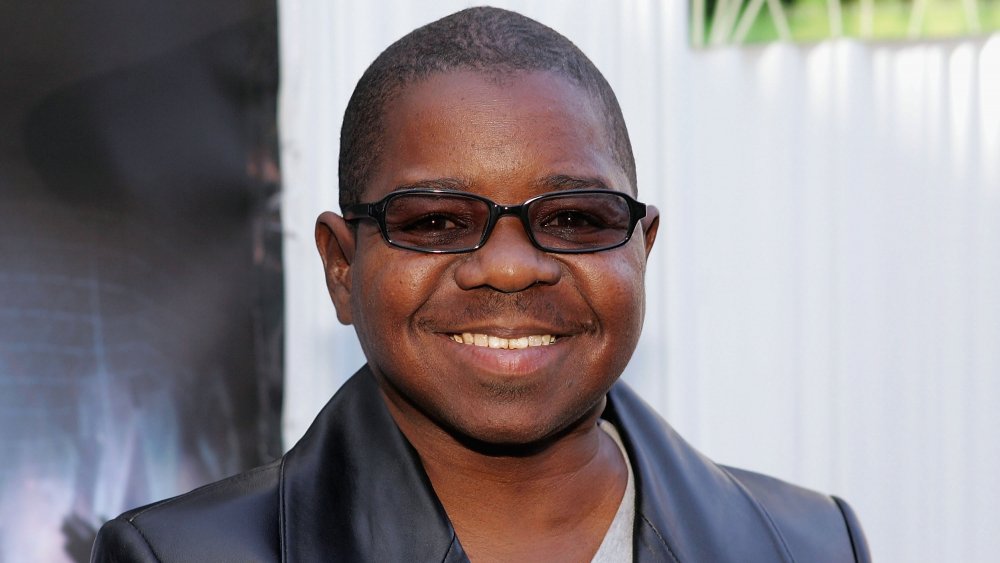 Kevin Winter/Getty Images
A 2010 NPR article called Gary Coleman "a casualty of American pop culture" who "sadly embraced and exploited his status as a walking punchline." Though, to claim that Coleman "exploited" his own exploitation seems a bit like a hollow observation. While Coleman made the most of his role as Arnold Jackson on Different Strokes, the sitcom star had largely been typecast by life. Much like his iconic on-screen counterpart, Coleman had been adopted, per the Guardian. A kidney disease halted his height at four-foot-eight, making it even easier for the world to permanently see him as the charmingly little boy that the fickle masses grew to love and eventually outgrew. He didn't embrace exploitation; exploitation was inescapable. Heck, this article capitalizes on that dynamic and the tragedy it fostered.
Coleman couldn't even trust his real-life adoptive parents not to commodify him. UPI writes that in 1989, the former child star turned jaded adult sued his parents and financial advisor for wrongfully helping themselves to $1.28 million of his fortune between 1982 and 1987. Per Business Insider by the time he died in 2010, the 42-year-old Coleman hadn't spoken with his folks for over 20 years and had completely erased them from his will. In the meantime his life and finances fell apart.
Eclipsed by the limelight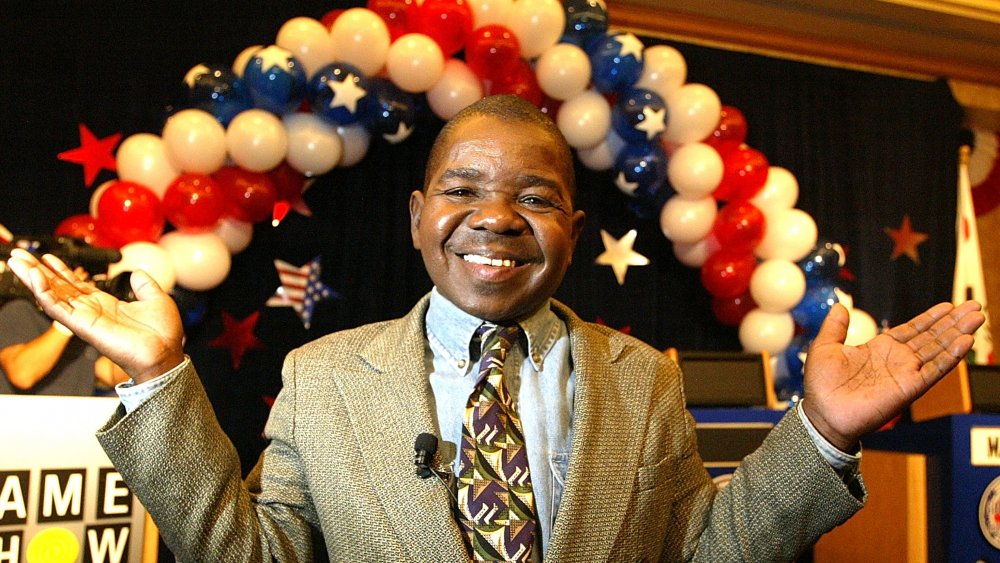 Carlo Allegri/Getty Images
As described by the Associated Press, in 1989, the year Gary Coleman sued his parents for financially exploiting him, his mother sued for control over his fortune, alleging that he lacked the competence to handle his finances. In 1993, he admitted to attempting to end his life twice over an eight-year period. The Orlando Sentinel quoted Coleman as saying, "I would be inhuman if I didn't tell you that I have had thoughts and attempts of suicide."
In the years that followed, he would have more than 20 run-ins with law enforcement. In 1998, while Coleman was employed as a security guard, via the Guardian, he punched a woman for asking for his autograph. In 2007, he was arrested for striking his wife, Shannon Price. In a different incident, he reportedly overdosed on pills. Coleman felt trapped in the shadow of his faded childhood fame. While running for governor of California in 2003 he said, "I want to escape that legacy of Arnold Jackson. I'm someone more. It would be nice if the world thought of me as something more."
If you or anyone you know is having suicidal thoughts, please call the National Suicide Prevention Lifeline​ at​ 1-800-273-TALK (8255)​.
Broke and broken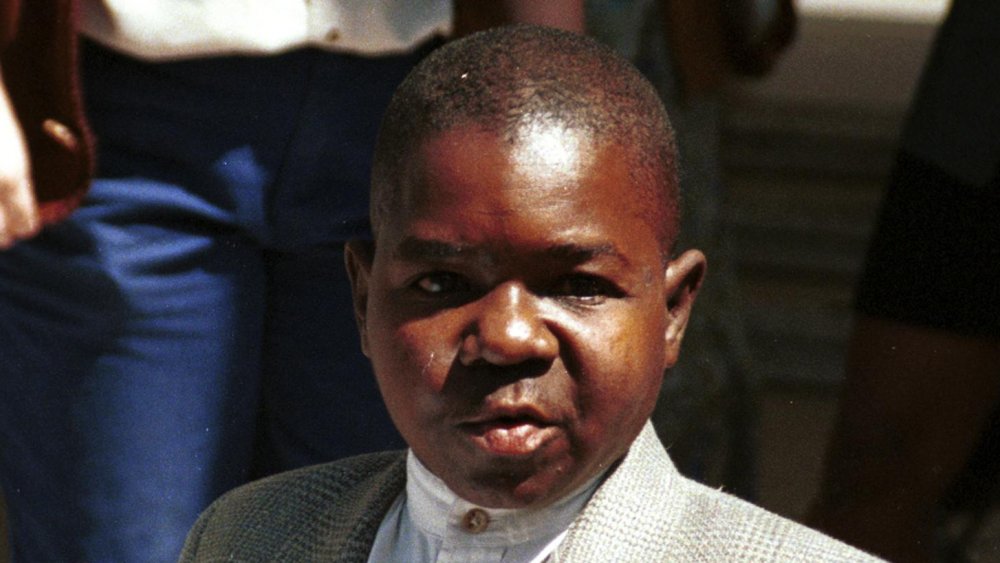 James Peterson/Getty Images
E! News reports that in 1999, Gary Coleman filed for bankruptcy, citing $72,000 in debt. He had been swindled by his parents, and medical debt incurred from his lifelong kidney problems ate into his bank account. But at the time the actor seemed bloodied but unbowed, declaring, "I am worth more than any gold in any reserve, because I'm here, I'm alive and I'm going to survive this and any other atrocity that may come up in my life."
Per E! News, in 2010 Gary Coleman suffered fatal brain hemorrhaging after falling at home. People magazine writes that he "died relatively broke." His only major asset was a Utah home, and court documents reportedly revealed that he owed $325,000 in mortgage payments. The actor requested that his funeral only be attended by "those who have no financial ties to me and who can look each other in the eyes and say they really cared personally for Gary Coleman."