The Real Reason Daniel Bryan Had To Retire From Wrestling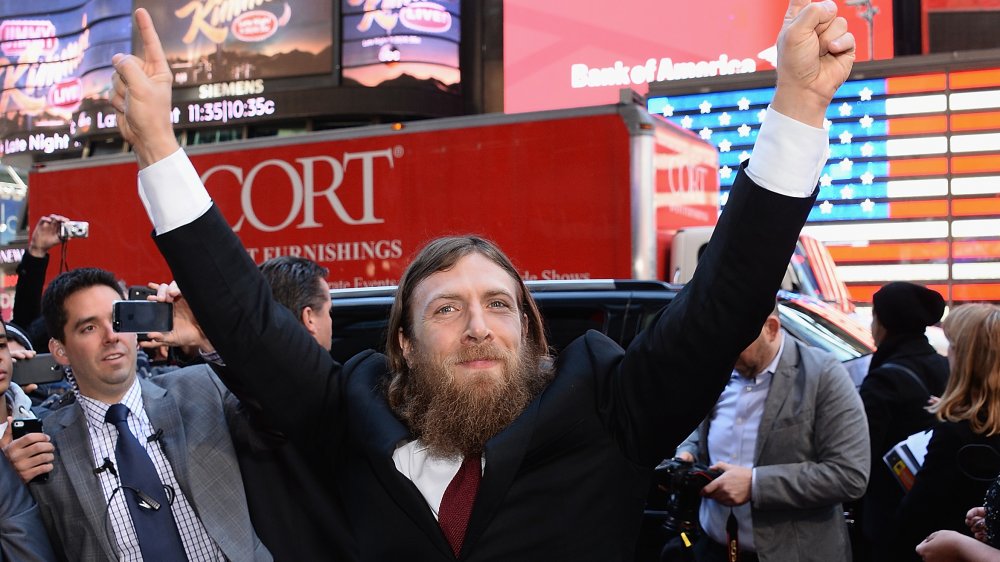 Dimitrios Kambouris/Getty Images
If you're a fan of Daniel Bryan or hate him so much that you obsessively rage-watched every second of his career so you could find flaws to guffaw at, then you know he is no longer retired and, as Sports Illustrated details, made his return to wrestling in 2018. But for those of you who are late to the game or are hazy on the circumstances of his retirement, let's take a stroll down New Memory Lane.
Remember when Daniel Bryan and his wife Brie Bella's home got robbed by two dudes? That was back in 2014, two years before the bearded babyface bid his emotional farewell. Per the BBC, Bryan chased down one of the perpetrators and placed him in a "rear naked choke hold." The suspect's name was Cesar Sosa, but what BBC didn't mention was that Cesar Sosa, is also an anagram for "Cesaro A**." Coincidence? 
As noted by Bleacher Report in 2014, WWE's Swiss Superman, Cesaro vacillated between being a hero and a heel. As it turned out, Cesaro chose to be a butt and conspired with the "Big Red Machine" Kane to lure Bryan into a diabolic trap. 
Daniel Bryan's unforgettable goodbye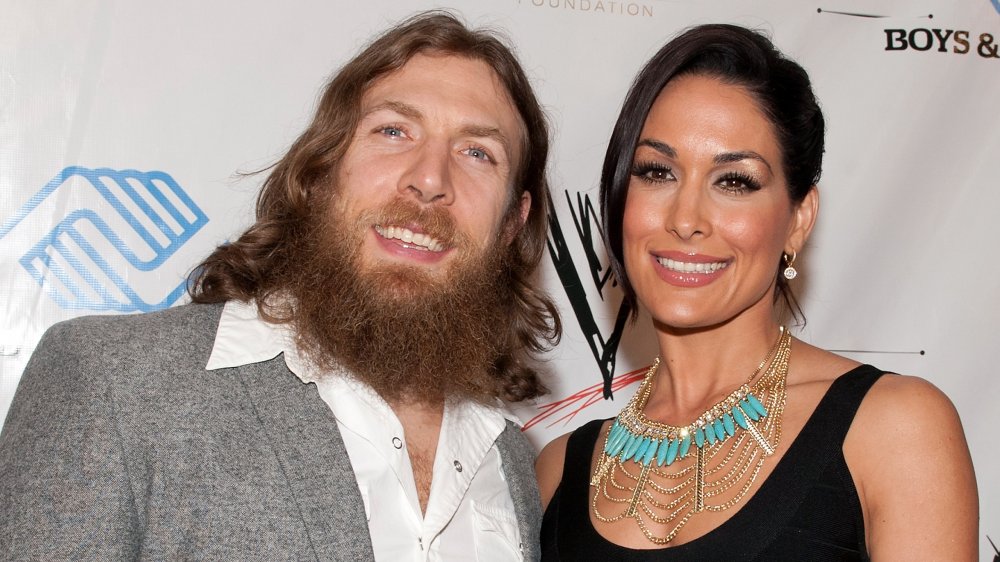 Erika Goldring/Getty Images
In an alternate universe, this is how it went down: Kane and Cesaro kidnapped Bryan and replaced him with an evil yet genuinely likable clone. How? Kane accidentally developed advanced cloning technology while trying to reanimate the corpse of his former girlfriend and Triple H's postmortem fling, Katie Vick. Bryan's doppelganger then stole his life and retired in order to prematurely bury his legacy. Eventually, the real Bryan escaped and regained his life and career ... Well, maybe things didn't quite go like that. Okay, they didn't go like that at all, though Bryan did nab an actual burglar like a badass. Here's what really happened.
As Bryan and Brie Bella explained to ABC in 2016, Bryan had a history of concussions that led to alarming seizures. If that sounds familiar, it's because he also explained that during his highly publicized and highly emotional retirement speech: "Within the first five months of my wrestling career, I already had three concussions. It gets to the point that when you've been wrestling for 16 years, that adds up to a lot of concussions." But Bryan's love of wrestling conquered all, which is why he's back in the ring, getting surprise chokeslammed by Kane while wrestling Cesaro in February's Smackdown, per Bleacher Report.