Here's How Many Pillows The MyPillow Guy Has Sold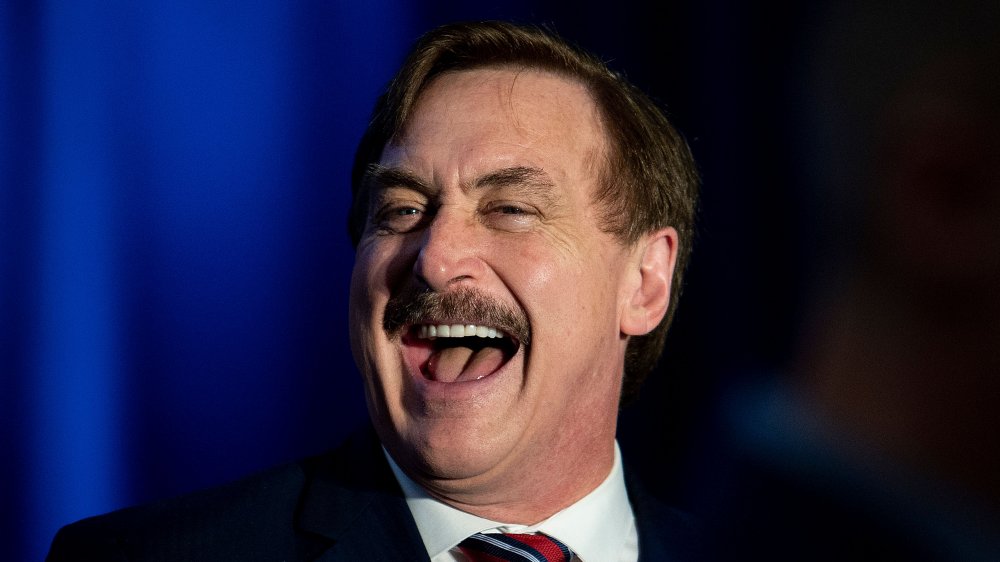 Jim Watson/Getty Images
For nearly a decade, Mike Lindell and his pillowy caterpillar mustache have been inviting people to sleep with his pillow in now-famous infomercials. According to the MyPillow website, when his first infomercial aired in October 2011, Lindell lived in his sister's basement. A few years earlier he had hit rock bottom, and that rock was made of crack. Lindell told CBS in a 2018 interview, "I was a cocaine addict since the mid-1980s, and then switched to crack cocaine in the early 2000s." He was blowing $500 to $1,000 a week to feed his demons.
Lindell's wife of 20 years left him and he lost his house. His addiction got so out of control that according to Lindell, his drug dealers staged an intervention in 2008. By 2011 he was picking up the tatters of his life and stitching them into a pillow empire. Within 40 days of introducing MyPillow to the masses, he amassed enough sales to increase his payroll from 5 to 40 people and create a call center. And from the sound of things, enough people called that Lindell can now afford to sleep on a bed of cash.
MyPillow sold like MyHot Cakes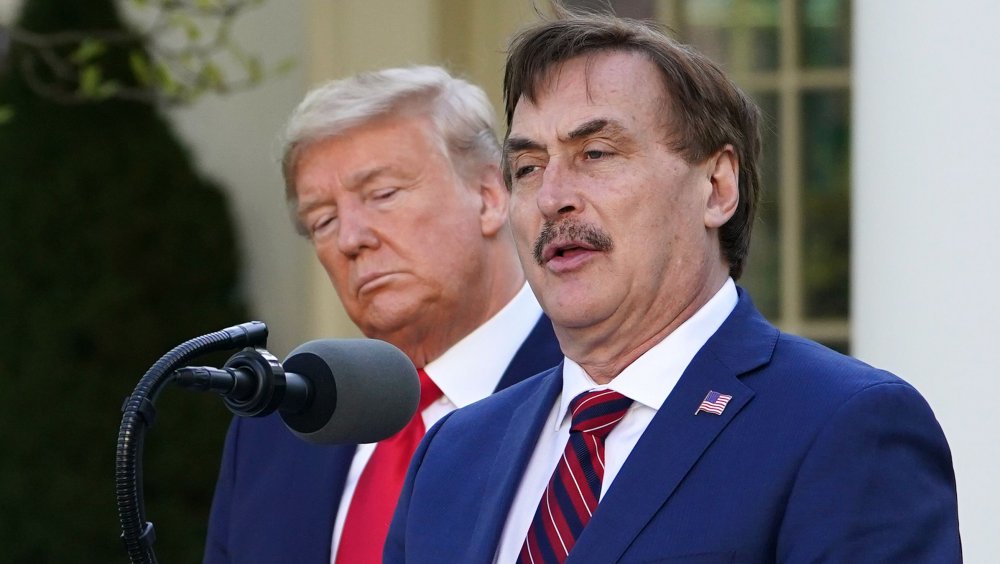 Mandel Ngan/Getty Images
As President Donald Trump reportedly said of Lindell at a 2020 task force briefing, "Boy, do you sell those pillows." As of 2018, the MyPillow mogul has sold at least 41 million pillows, according to CBS. Hollywood Reporter placed that figure at 43 million. By then he had an estimated net worth of $300 million. He would have even more money if he hadn't gotten sued. Komo News reports that in 2016, his company coughed up $1 million to settle a series of legal complaints about the truthfulness of his MyPillow claims.
Lindell peddled his pillow in part by presenting himself as a "sleep expert," which is a stretch to say the least. He has no official background in sleep science, and he himself has said he believed his pillow was divinely inspired: "I actually had a dream, which I believe is right from God, about MyPillow." MyPillow also allegedly misled customers on its "buy one get one free" deals, charging customers the price of two pillows despite claiming they were only paying for one. So maybe Lindell sold his pillows a bit too well.