The Untold Truth Of Steven Seagal's Oldest Son, Kentaro Seagal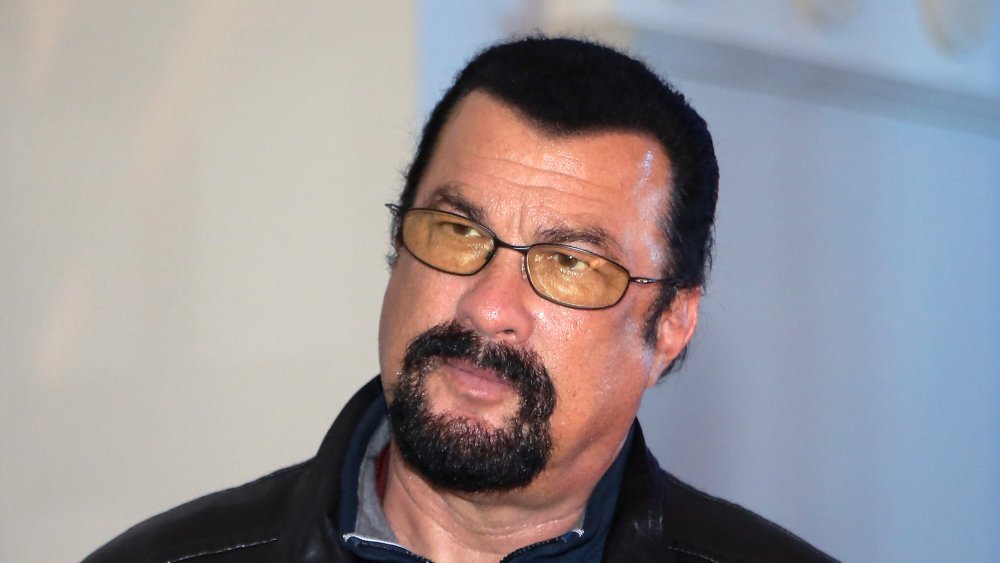 Kristina Nikishina/Getty Images
Steven Seagal doesn't need an introduction as much as he'd require an explanation. The international man of mystery is an actor, musician, black belt martial artist, peddler of a failed energy drink and a "special envoy to improve Russia's ties with the United States." He's had his share of Me Too allegations, claimed that he used to work with the CIA, and may or may not have evacuated his bowels in his pants, courtesy of a chokehold by martial arts legend "Judo" Gene LeBell. It's a ... colorful CV, is what we're saying.
While there may very well be a Steven Seagal story for every day of the year (and then some), the one we're looking into today isn't really about him — though it could be said that he was very much a part of starting it. As his Biography profile reveals, Steven Seagal has no less than seven children with four different women. His first marriage to Miyako Fujitani lasted from 1975 to 1987, and they had two children: Kentaro and Ayako. As Michael Ordona of the Los Angeles Times told us in 2009, Ayako is a writer and an actor who uses her mother's surname and prefers to downplay her connection to her famous father. As for Steven Seagal's oldest son, Kentaro Seagal ... let's see what he's been up to all these years. 
Kentaro Seagal doesn't much care for his father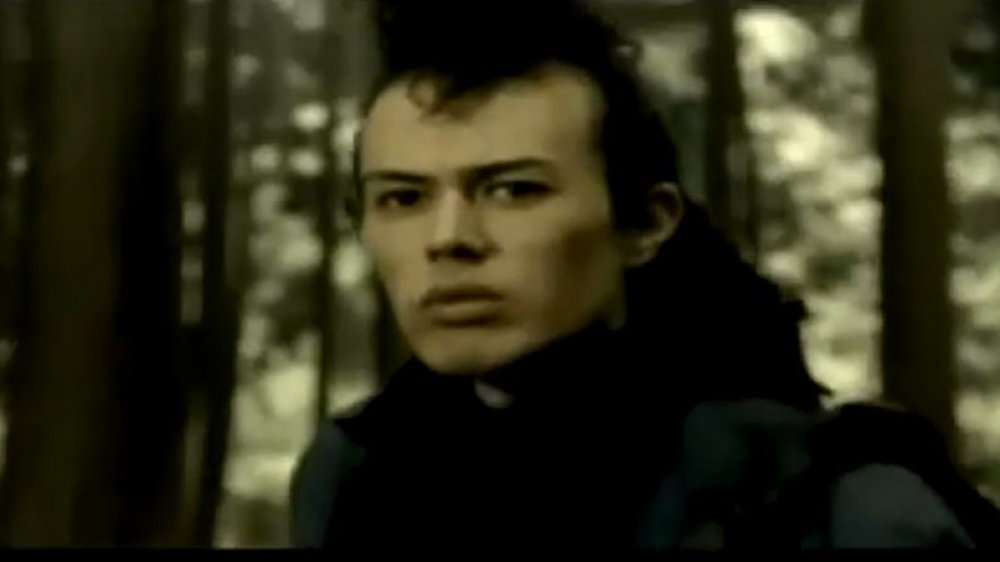 Vince Bucci/Getty Images
Like his father, Kentaro Seagal has dabbled in acting, though his acting career has been far less prolific, going by the four credits his IMDb page lists. He also seems to be rather more reclusive than his famous dad. Bram Frank's "compendium of the world's leading Grandmasters," WHFSC Grandmaster's Council, features a profile of his 7th dan aikido instructor mother, Miyako Fujitani, and briefly mentions that Kentaro is a 4th dan black belt himself, and has even worked as a chief instructor of Fujitani's dojo in the Los Angeles area. 
In 2010, when Steven Seagal was facing a sexual harassment lawsuit, celebrity news site Radar Online actually managed to score an exclusive interview with the elusive Kentaro. While the son reportedly kept a photo of his father at the dojo, Kentaro made it perfectly clear that the two are not on speaking terms, and he's not looking to reconnect with his old man.