The WWE Star With The Most Matches In History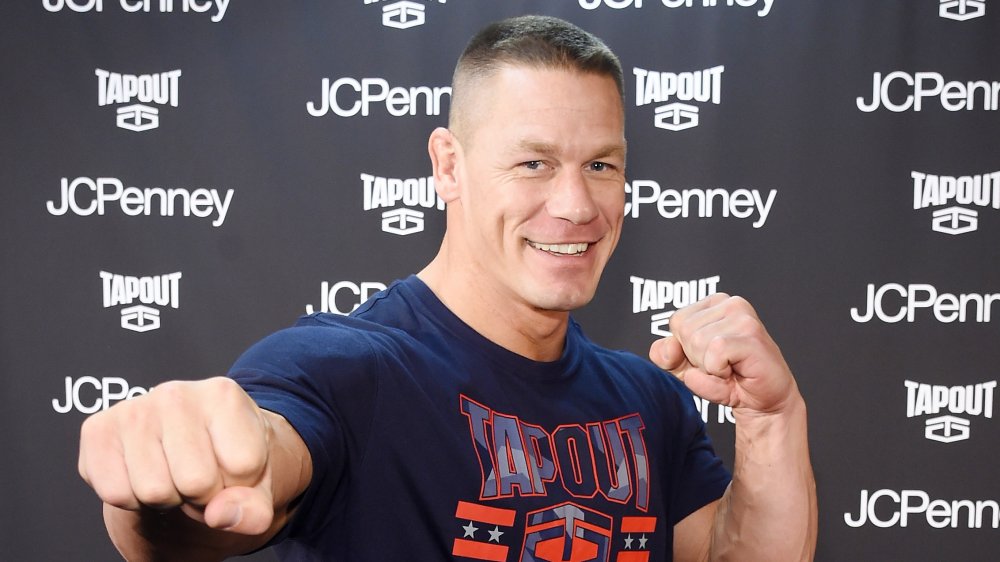 Jamie Mccarthy/Getty Images
The life of a professional wrestler is a grueling one. Making it to the upper echelons of the sports-entertainment business requires committment, brutal training and a willingness to maintain a ruthless traveling schedule. Aches, injuries and even early death are all too common, and even though some wrestlers are worth more than you think, the starting pay tends to be peanuts. Knowing all this, it's a miracle that some WWE superstars have managed to wrestle a truly astounding amount of matches and still walk upright, let alone continue climbing in the squared circle.
Say, who do you think has the most WWE matches under his or her belt? Surely, it's someone like Hulk Hogan, with his legendary status as a WWE star? Or maybe Ric Flair, whose career spanned four decades? Nope! Turns out, neither of those gentlemen even makes it to the Top Ten. Let's find out which WWE star has wrestled the most matches in history.  
Kane is head and shoulders above the competition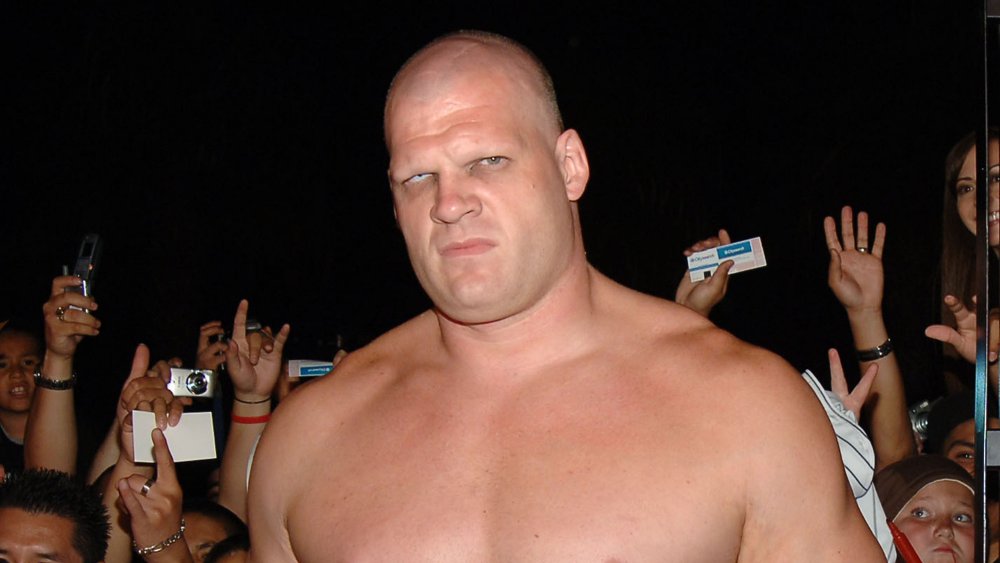 John Sciulli/Getty Images
Turns out, there's one wrestler who looms way, way ahead of others when it comes to the sheer amount of matches he's wrestled for the WWE: Kane. According to Pratyai Ghosh of Sportskeeda, the "Devil's Favorite Demon" is also one of the promotion's favorite competitors, and as of March 23, 2020, he had no less than 1,663 WWE matches under his belt. Of course, Glenn Jacobs didn't wrestle them all as Kane. His WWE debut in 1995 was actually under the name Mike Unabomb, and he later did another stint as the evil dentist Isaac Yankem, DDS, before landing on his ultra-popular Kane gimmick in 1997.
It looks like no one's going to take this particular record away from Mr. Jacobs in a hurry, either. For comparison, the biggest face on the roster, John Cena, has "only" 1,334 matches in his pocket. Even the man with the second most WWE matches, Big Show (1,434), is over 200 matches behind Kane. Considering that Show is a veteran entertainer who, as Bleacher Report notes, estimated that he had "a couple of years left" in 2018, he's rather unlikely to break Kane's record.