How Many World Records Does Eminem Really Have?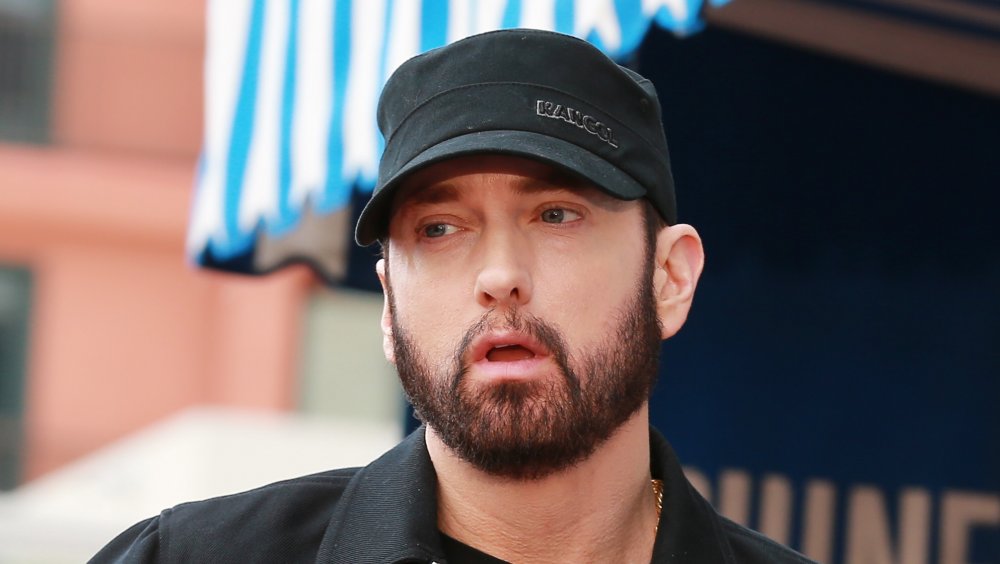 Leon Bennett/Getty Images
Eminem has been one of the most famous rappers around (if not the most famous one) since The Slim Shady LP dropped in 1999. His humble beginnings, discovery by Dr. Dre, and rapid ascension to the upper echelons of fame have been the stuff American dreams are made of. Meanwhile, his often controversial output and tumultuous personal life have kept his name in the limelight whenever the music alone might not have been able to do it. Whether by design, or through simply being that good at what he does, the man is very, very talented at keeping his name on people's lips.
Despite no doubt getting a lucky break or two over the course of his early career, the thing about Eminem is that he's a genuinely good rapper. How good? Guinness World Record good. Not even just one or two records, either. In fact, you would be surprised at just how many world records Eminem has to his name.
Eminem has so many world records, you guys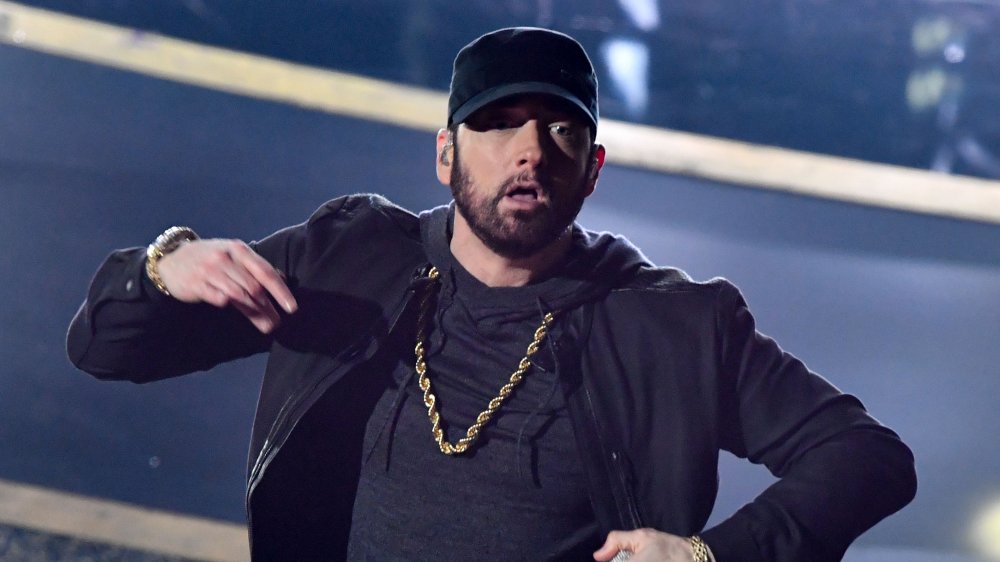 Mark Ralston/Getty Images
Eminem has as many world records as some other super-successful artists have Gold records. In fact, a search at the Guinness World Records website reveals that Eminem's current tally is somewhere around no less than eight world records. Yeah, turns out that when he claimed to be "Rap God," he could walk the walk at least as well as he talked the talk ... both of which, really, are the same thing, in this particular case. Many of Eminem's Guinness World Records are related to his sheer commercial success as an artist. He holds the records for "the top-selling U.S. album act of the 21st century," and "most successive U.S. albums to debut at No. 1 by a solo artist," and several other accomplishments in that vein. However, there are two records that speak directly of his sheer skill as a rapper: "Most words in a hit single" (1,560 words in 2013's skill showcase "Rap God"), and "Largest vocabulary for a recording artist."
Interestingly, Eminem does not appear to hold the official world record for fastest rapping. Though multiple outlets reportedly claimed that he (once again) broke that particular record with 2020's "Godzilla," Okay Player reached out to Guinness World Record's Rachel Gluck, who confirmed that they don't actually keep track of that particular record.