The Real Reason Vince And Linda McMahon Went Bankrupt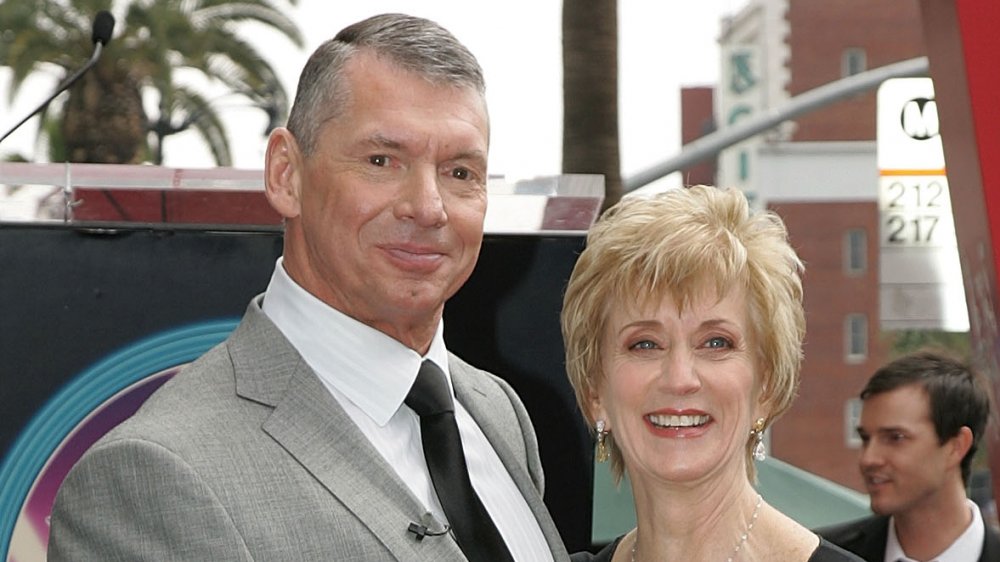 Neilson Barnard/Getty Images
Lately, it's been pretty difficult to ignore the fact that Vince McMahon is a very, very rich man. According to Celebrity Net Worth, the WWE head honcho is worth a very impressive $1.6BN, and as Business Insider reminds us, his billionaire influence has been bleeding well beyond the land of sports entertainment as of late. In fact, on April 14, 2020, President Donald Trump named him as a member of his Great American Economic Revival Industry Groups, placing McMahon alongside the likes of Elon Musk, Mark Cuban, and Apple's Tim Cook. That's the kind of success territorial wrestling promoters of old wouldn't have dared to dream of. 
Of course, it's not like McMahon has been at it on his own. He met his wife, Linda McMahon, at a church when she was 13 and he was 16, and they've been together ever since. Linda is a businesswoman and republican politician who Celebrity Net Worth estimates at a respectable $500 million on her own right. However, despite the power couple's vast wealth, they haven't always been rolling in money. In fact, they once lost it all, to the point of bankruptcy. Let's take a look at the real reason Vince and Linda McMahon went bankrupt.
A lesson in sticking to what you know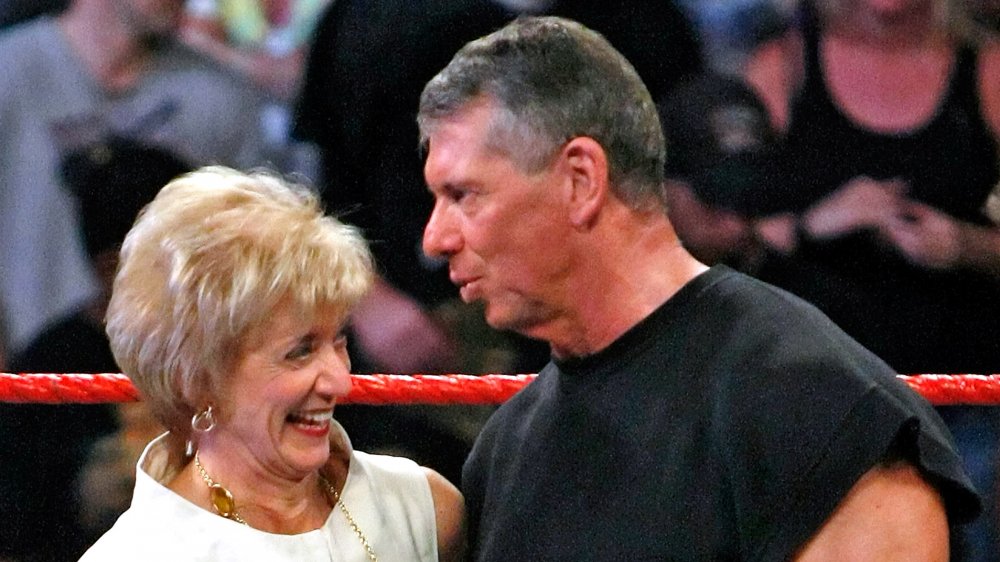 Ethan Miller/Getty Images
As Leah Ginsberg of CNBC tells us, Linda McMahon revealed during a 2017 Facebook Live that the McMahons know very well what it's like to fail in the wonderful world of business. In the 1970s, they took their accountant's advice to invest a significant amount of money in a construction company. There was just one problem: They didn't know anything about construction. They ended up taking personal loans in order to finance the company for a while, and when it perhaps inevitably went "belly up," so did the McMahons. After a year of trying in vain to deal with the loans, they were forced to declare bankruptcy. As a result, the family lost their house and a car. However, Linda McMahon does say that the incident proved valuable in the end, because they had to bounce right back and focus on a business that they understood ... and it just so happened that Vince was working for his father's wrestling promotion. Suffice to say, this avenue of entrepreneurship suited the McMahons slightly better than the construction industry.