The Real Reason Tom DeLonge Left Blink-182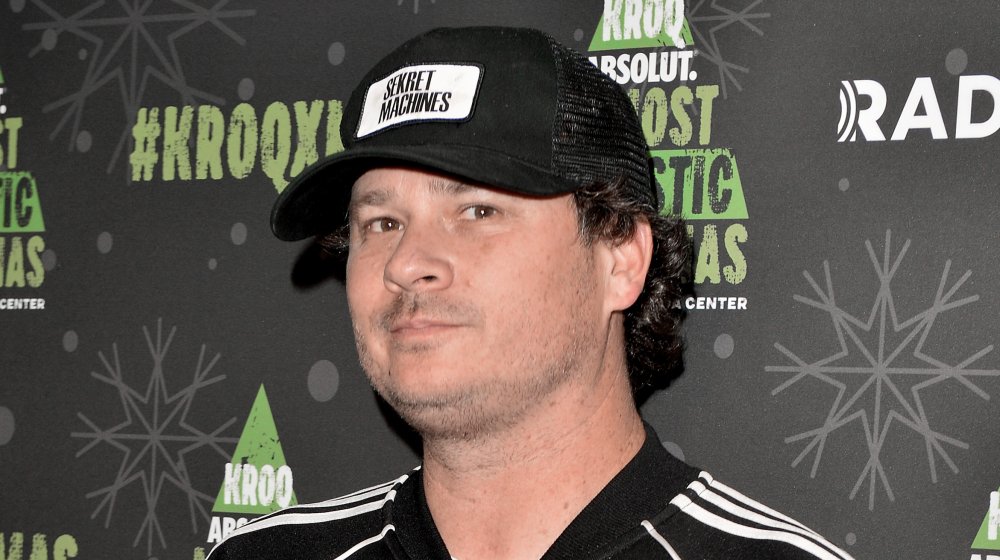 Jerod Harris/Getty Images
Guitarist-singer Tom DeLonge of Blink-182 may have been a successful musician, but over time, he started discovering other avenues of interest. As Daniel Kreps of Rolling Stone told us in 2015, the band's drummer, Travis Barker, became so frustrated with his bandmate that he straight up told DeLonge to "man up and quit," as Barker believed that DeLonge had lost his passion for punk. 
As Emma Garland of Vice tells us, DeLonge indeed quit the band that year, with bandmates Barker and Mark Hoppus dismissing the guitarist as "disrespectful and ungrateful." It probably didn't help that DeLonge reportedly left to focus on UFO research, of all things, as his new "Sekret Machines" multimedia project set out to investigate possible alien activity and cooperate with intelligence and military sources. As Garland put it, this was a pretty hefty slice of professional pie for a guy whose most famous alien-themed output up to that point had been the Blink-182 song, "Aliens Exist." But ... was this really the real reason Tom DeLonge left Blink-182? Let's see what the man himself has to say. 
Tom Delonge left Blink-182 to change the world for his children (and the rest of us)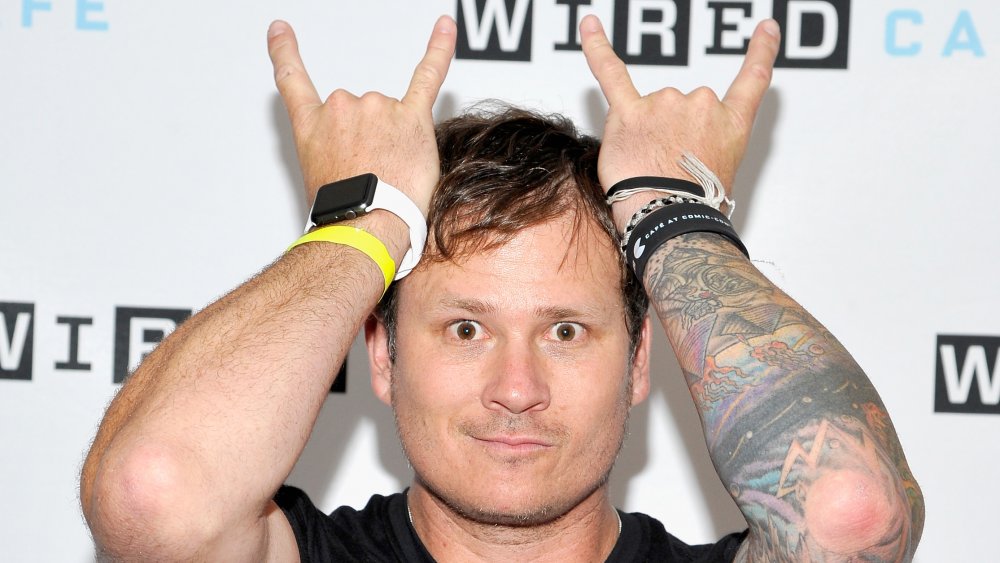 John Sciulli/Getty Images
It's easy to make fun of a pop-punk musician suddenly making the leap to UFO research, but before you dust off your best tinfoil hat themed jokes, a fair warning: There's far more to Tom DeLonge's dramatic career change than watching too many episodes of The X-Files.  In 2019, the former Blink-182 man opened up about his decisions and new career in an interview with his own organization, To The Stars Academy of Arts & Science (via NME). DeLonge says that he quit the band because he wanted to work for mankind's benefit, and to "change the world for my kids and everybody else's."
As a co-founder of To The Stars, he is a part of a movement with a goal of "disrupting the status quo" in order to "reach transformative discoveries within our reach that will revolutionise the human experience," and he says that the organizations has access to several hugely influential members of the American intelligence community. The organization aims to analyze "anomalous data," to use the information in order to develop new technologies, and finally, to spread the word about their findings. Sure, some might say that still comes across like a bunch of Fox Mulders making frantic notes in a basement, but DeLonge seems to be perfectly serious and level-headed about the project. Who knows? Perhaps the guy who sang "All the Small Things" will one day usher mankind to a new age.