This Is When The Disney Parks Could Reopen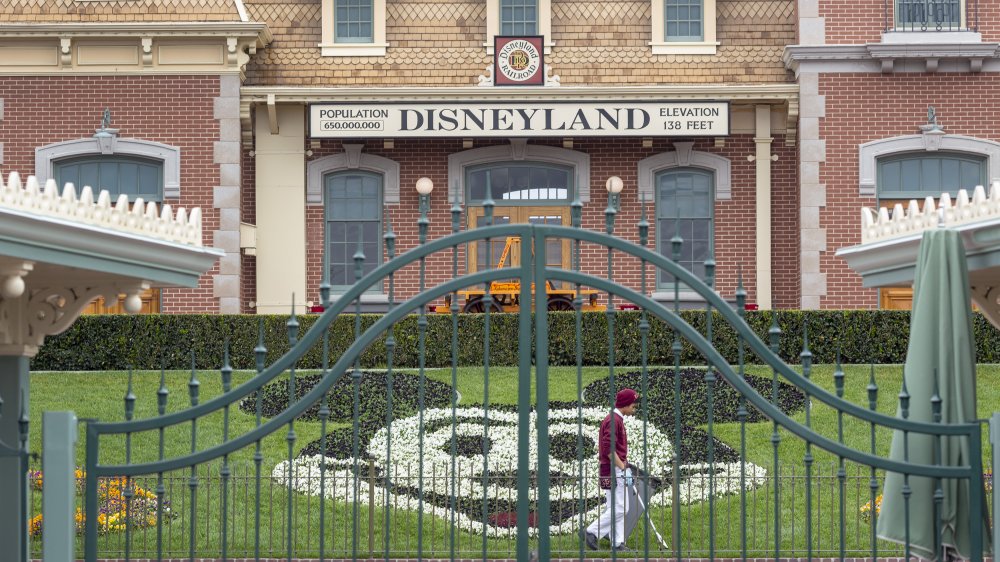 David Mcnew/Getty Images
In March 2020, Disney World went full-on Magic King-dumb when it went forward with its "Happily Ever After" fireworks display despite calls for social distancing amid the coronavirus pandemic. Newsweek reports that it was a final send-off for patrons after Disney announced it was shuttering its theme parks in Florida and Paris "in an abundance of caution and in the best interest of our guests and employees." People packed together like sardines to see pretty colors explode across the sky, spreading cheer and hopefully nothing else in what looked like a terrible way not to transmit a highly contagious airborne pathogen.
In response, Abigail Disney unleashed a colorful explosion of her own. The philanthropist and granddaughter of Disney co-founder Roy Disney vented her dismay on Twitter, tweeting, "Are you f**king kidding me??" Admittedly, it's not clear if the Magic Kingdom was kidding, laughing all the way to the bank, or just laughably bad at social distancing. But in a world of internet and instant gratification, just weeks after the closures, reports are circulating and speculating about when Disney parks can ditch social distancing and resume making fire up above without coming under fire for it.
The date is up in the air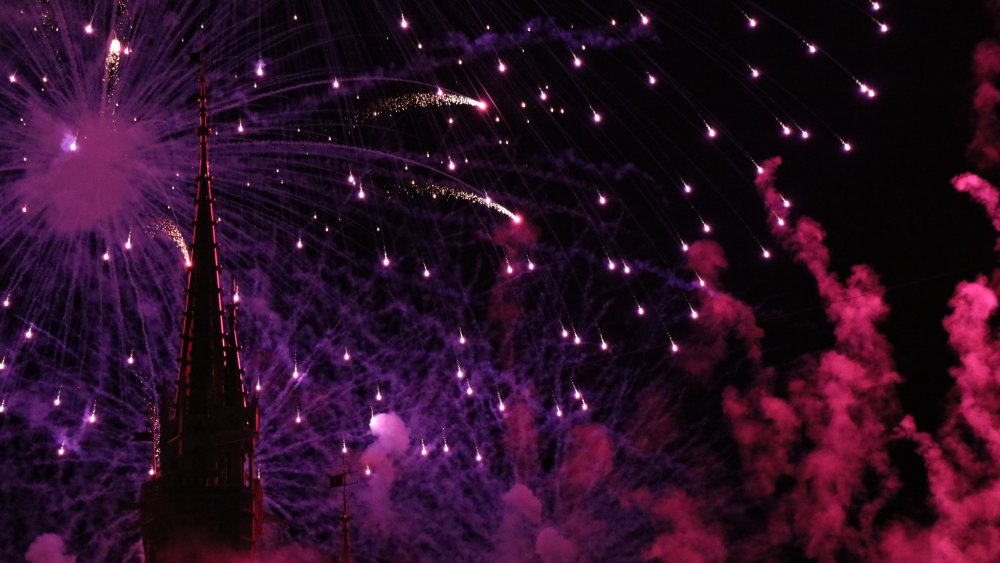 Shutterstock
This is obviously a rough time for a lot of people. Unemployment has skyrocketed to levels not seen since the Great Depression. And if you're among of the thousands of families that, as NPR describes, have had to spend hours in line to access a food bank, then spending thousands of dollars to wait in line for hours at a Disney park might not be your top priority right now. But even those who are eager to go might have to wait a while because USA Today reports that Disney park doors may remain closed to the public until January 2021.
That estimate comes from managing director of investment research at global financial firm UBS, John Hodulik. Hodulik based his assessment on the recession and social distancing concerns, projecting that it would take 18 months for amusement parks to rebound from the pandemic. J.P. Morgan analyst Alexia Quadrani assumes that Disney parks will reopen its parks on June 1, 2020. She assumes that social distancing restrictions will ease by then. Moreover, she notes, "It's also the date that Disney is accepting reservations."
Mind you, Disney has made no official statement on the matter, so no one really knows the company's plans. But this is the internet, where facts are elastic and speculation is king — maybe even king-dumb. Hopefully everyone exercises advisable caution regardless of what Disney does.