The Real Reason Syd Barrett Left Pink Floyd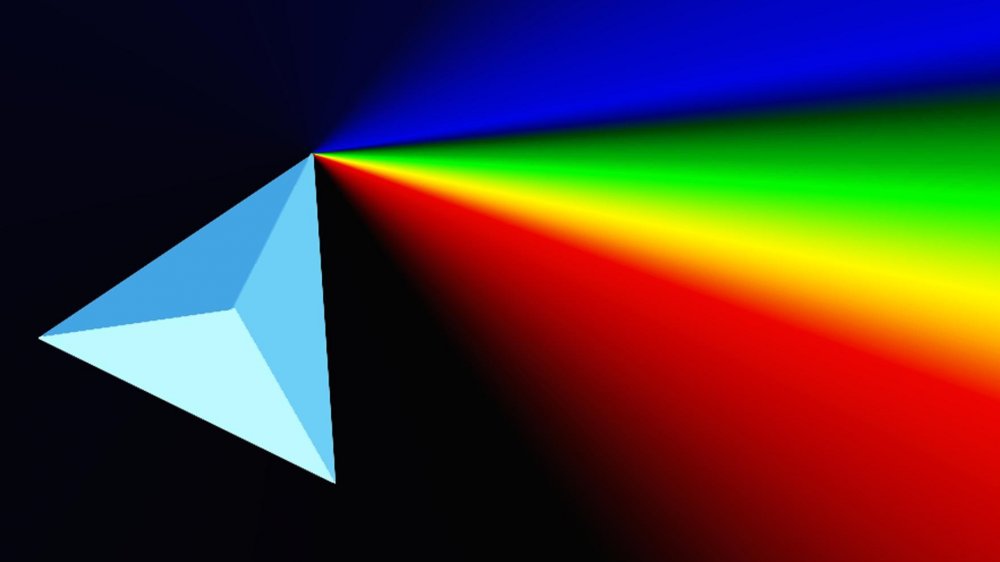 Shutterstock
As their induction in the Rock and Roll Hall of Fame notes, Pink Floyd is a magnificent progressive band, a pioneering psychedelic rock group, and a stadium-filling crowd-pleaser all in one. While their most famous antics may have involved strange stories about flying pigs as well as classics such as The Wall and The Dark Side of the Moon, a lot of that reputation was built during their psychedelic sixties. 
As Biography attests, during these early days, the band's musical dynamo was guitarist, singer and songwriter Roger Keith "Syd" Barrett, who wrote the majority of their 1967 debut studio album, The Piper at the Gates of Dawn. Piper made some pretty big waves, and the band started its rapid ascent to the forefront of weird rock music. As the vocalist and main songwriter, it seemed that Barrett was destined to do the same — until, in 1968, he abruptly exited out of the band. Why did Pink Floyd part ways with their golden child just when they were getting big? 
Syd Barrett started acting too strange for Pink Floyd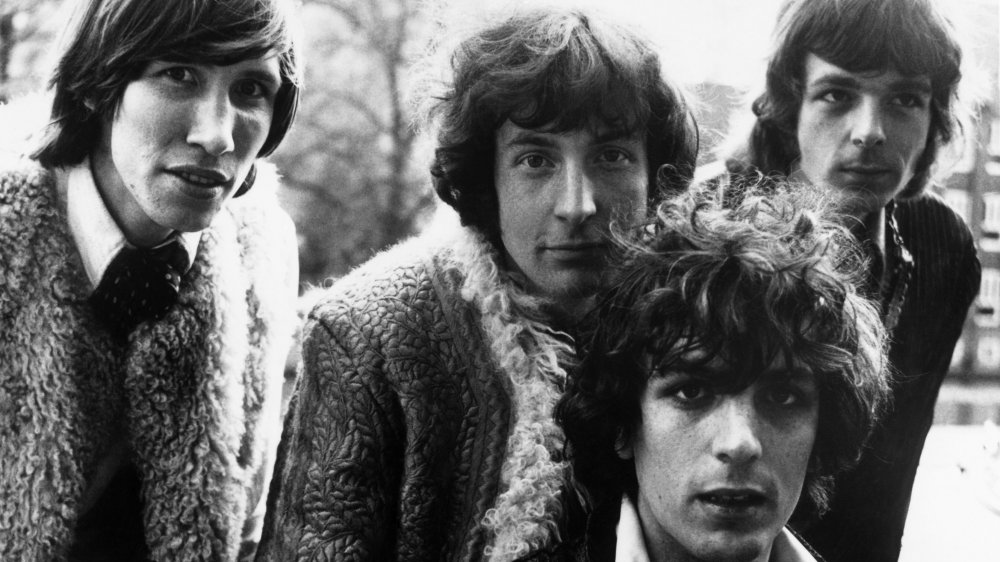 Keystone Features/Getty Images
As Dave Swanson of Ultimate Classic Rock tells us, Syd Barrett (pictured on the right) was a wonderful writer and performer of psychedelic music, but unfortunately, the man became as unpredictable as his songs. The year 1967 saw Pink Floyd's star rising higher and higher, but as their fame grew, Barrett's behavior both on and off the stage started getting more and more erratic, which made it difficult for the band to function. The other band members first dealt with the situation by bringing in David Gilmour to help with Barrett's live guitar parts, but as the quality of Barrett's performance decreased, Gilmour soon ended up handling most of his guitar duties. 
Eventually, the rest of the band decided that they'd be better off without Barrett, and on January 26, 1968, they decided that they just wouldn't pick him up to play their gig at Southampton University that evening. After an awkward period of figuring out Barrett's future role within (or, rather, without) the band, his departure was eventually announced in April 1968. 
After two solo albums, Barrett went on to live his life out of the limelight, and Pink Floyd went on to become, well, Pink Floyd. However, they never forgot their old band mate, and paid tribute to Barrett more than once. Their most famous Barrett-themed work is Wish You Were Here's gigantic, nine-part, popular song, "Shine on You Crazy Diamond."