Here's How Walt Disney Came Up With Mickey Mouse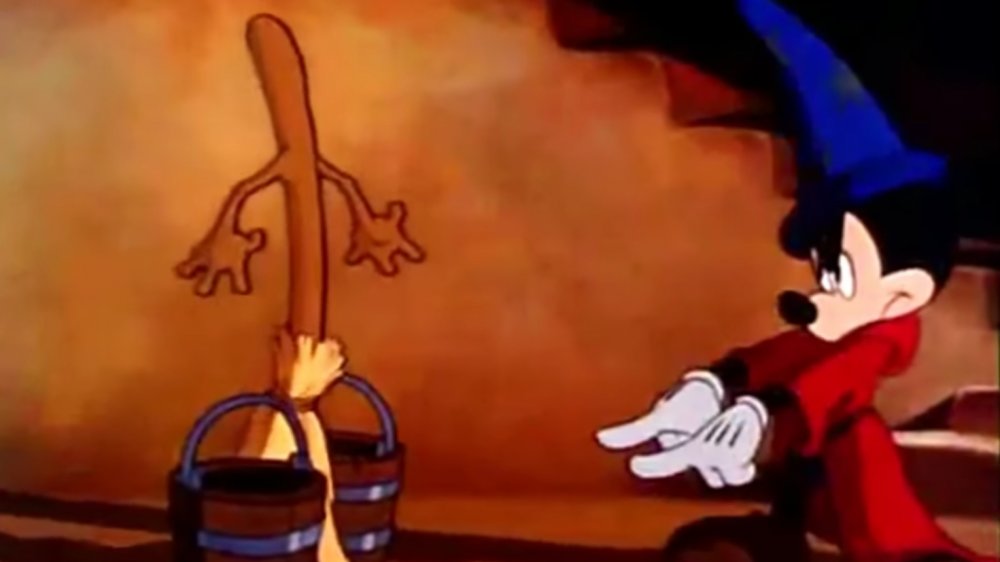 Disney
If you give a mouse a cookie, it will ask for a glass of milk. So, one might logically conclude that if you give a mouse a house, it will ask for a magic kingdom. When the Walt Disney Company became the House of Mouse, its resident rodent helped build an empire. With his black saucer ears and falsetto voice, Mickey Mouse is in the marrow of Disney, and became the lifeblood of the company after it hemorrhaged artists and a cartoon character in the late 1920s.
Back then, the fledgling empire went by the name Disney Brothers Studio, which Time describes as "just another cog in Universal Pictures' animation machine." In 1927, though, that cog kicked things into high gear when Walt Disney created Oswald the Lucky Rabbit. Oswald certainly brought good fortune to Universal. Apparently hoping Oswald's luck rubbed off on him, Disney tried to score a new contract with Universal, but instead of getting a rabbit's foot through the door, he got cut off at the knees.
If you give a mouse a steamboat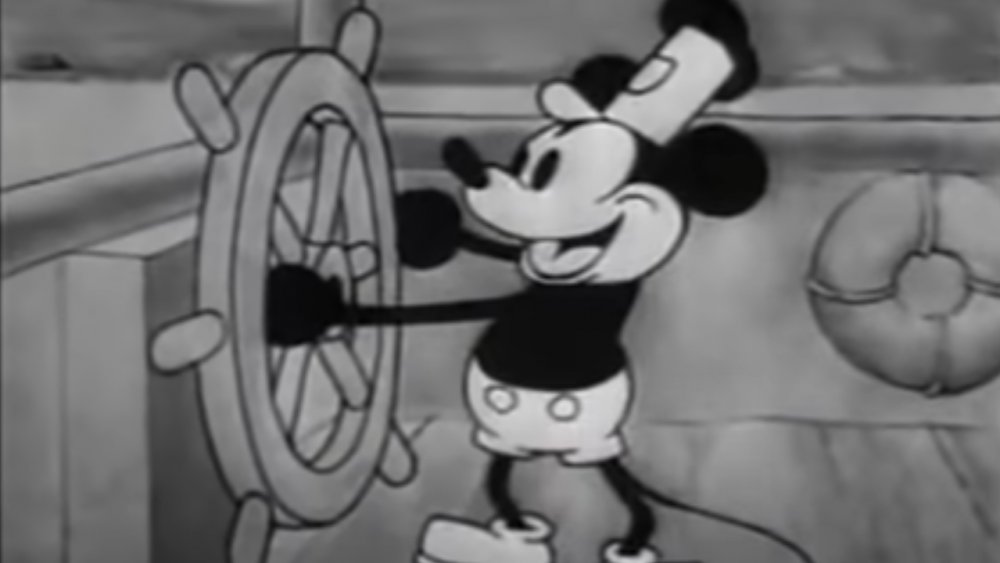 Disney
In 1928, Universal rewarded Walt Disney's successful animations by hiring away most of his employees and keeping the rights to Oswald the Lucky Rabbit. The company was willing to keep Disney on board if he agreed to take a pay cut, according to Time. He declined, in what was hopefully a parade of Donald Duckian rage quacks and profanity. He had one faithful animator, Ub Iwerks, who left with him. 
At this point, Disney needed a new character who had the Universal appeal of Oswald. Disney's imagination train reached Inspiration Station while he was aboard an actual locomotive. As detailed by the Walt Disney Family Museum, in 1928, Disney took a train ride from Manhattan to Hollywood after assuring his stressed out brother that everything would work out. Twenty years later, he would write that Mickey Mouse "popped out of my mind onto a drawing pad" during that ride. Well, it wasn't quite Mickey yet. The mouse, which was a modified Oswald, according to Time, was originally dubbed Mortimer, but he soon became Mickey. After a few initial misses, Mickey became a hit with the 1928 short, Steamboat Willie. From there, it was full steam ahead.