The Real Reason There Might Be An iPhone 12 Shortage This Year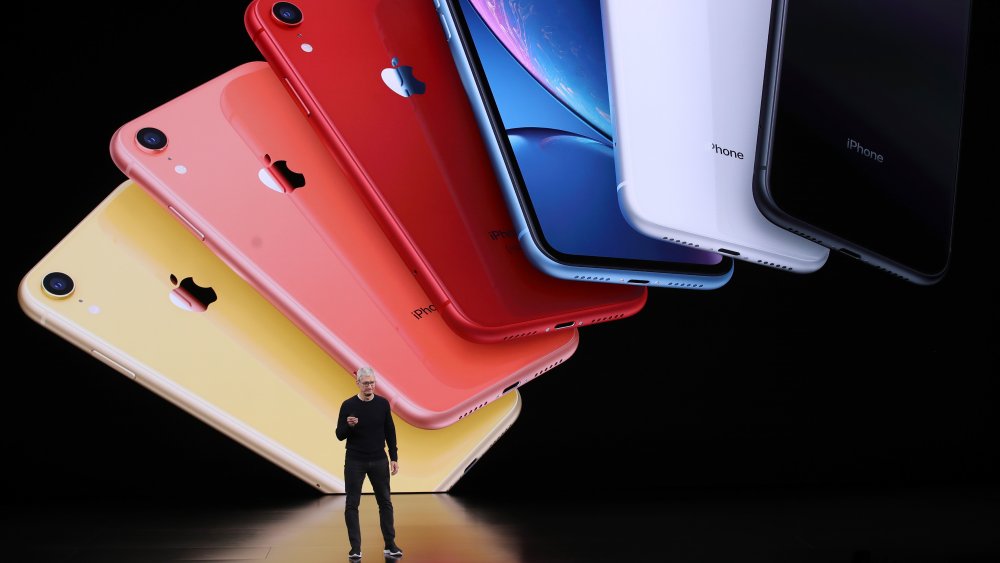 Justin Sullivan/Getty Images
They say an apple a day keeps the doctor away, but even Apple smartphones might not have the brains to cure America's ailing economy. In April 2020, the number of unemployment claims surpassed 26 million, per NPR, and an estimated 31 percent of renters didn't pay rent in the first week of the month. Business Insider reports that pork and poultry plant closures herald a pending meat shortage. With the COVID-19 pandemic sowing sorrow like the Johnny Appleseed of hardship, the future availability of the iPhone 12 is undoubtedly at the forefront of consumers' minds because an Apple sounds like something you can eat when you run out of meat.
Alas, there may be an iPhone shortage due to disruptions in the supply chain, per the Verge. Citing the Wall Street Journal, the Verge writes that the slated September roll-out might proceed as planned, but afterward things get murkier because mass production may have been delayed by as much as a month. On the bright side for Apple, the prospect of scarcity increases demand, as demonstrated by toilet paper and Yeezy sneakers. And in case you hadn't noticed, there's been a shortage of demand for Apple iPhones since before the pandemic.
Apple's demand shortage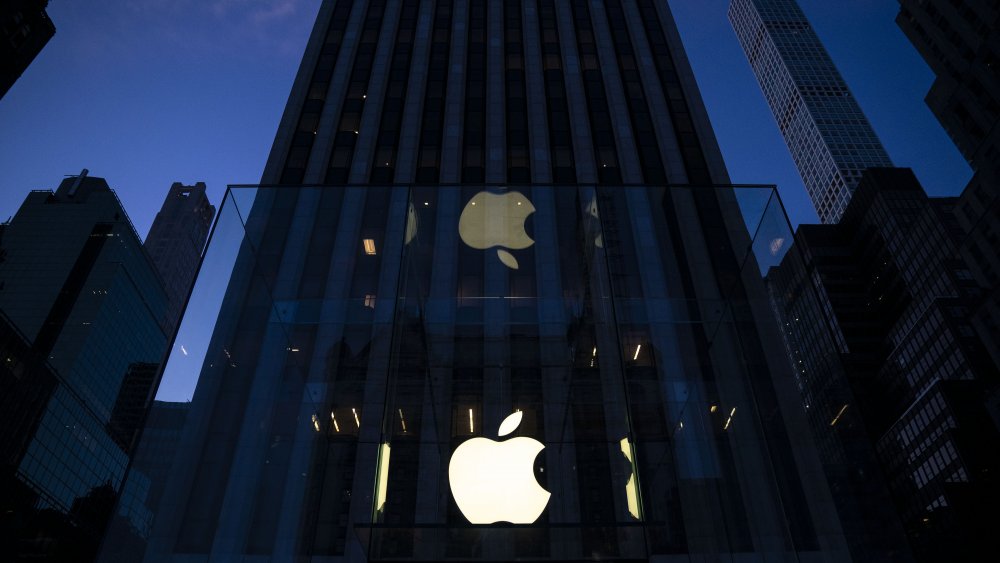 Drew Angerer/Getty Images
It would be silly to deny that COVID-19 contributed to a drop in Apple iPhone sales, but it's arguably lazy to blame the trend on the pandemic. For example, 9to5Mac reported that the company experienced a 60 percent slump in sales in China in February 2020. But as Fox Business observes, for the year 2019, Apple iPhone sales in China declined 30 percent compared to the previous year. According to Reuters, in July 2019 iPhone sales fell to "less than half of quarterly revenue for the first time in seven years." And for the three months preceding the end of March 2019, Apple iPhone sales plunged at a record rate, via the BBC.
So what's going on? One big reason for the decline is that consumers are less inclined to upgrade their smartphones. As Engadget details, a 2019 study by Strategy Analytics found that Americans are were waiting an average of three years to upgrade their phones because they didn't feel the added features or increased prices of new phones were worth the investment. Forbes reports that in China, the iPhones are no longer the apple of buyers' eyes. Competitor Huawei has bitten into Apple's market share China, controlling 42 percent of the market as of December 2019. So maybe a shortage will make the Apple iPhone 12 look more delectable to consumers.