Here's How Much Triple H Is Really Worth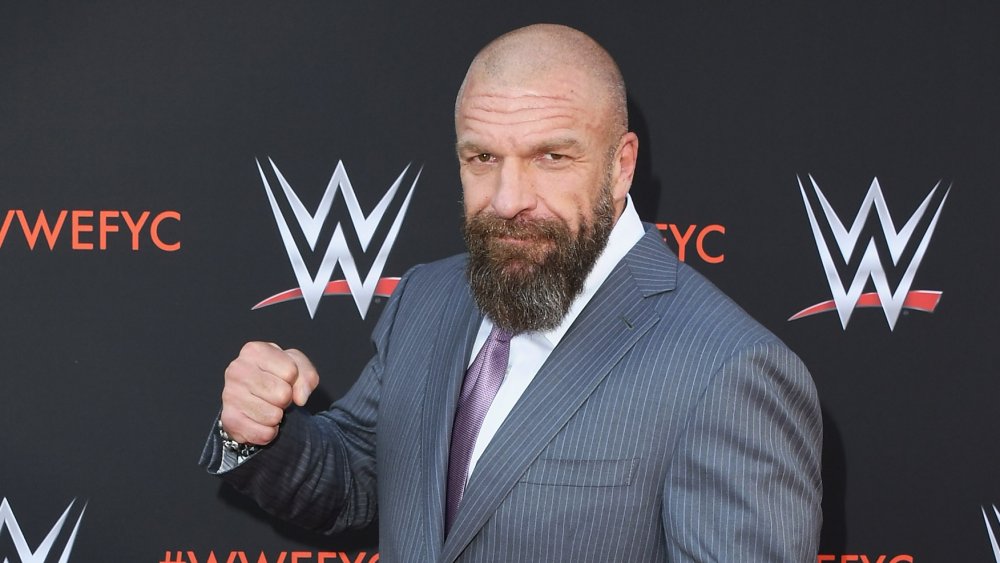 Jon Kopaloff/Getty Images
When Paul Lavesque debuted in the WWE as "Hunter Hearst Helmsley" in 1995, he had a silver spoon in his mouth. An etiquette-obsessed, "snooty" blue blood, via ESPN, he initially finished off opponents with a variant of the Diamond Cutter before adopting his patented "Pedigree." Over time, his character evolved or degenerated, depending on your perspective. But one thing didn't change: the master of the Pedigree seemed to be cut from a different cloth.
Hunter Hearst Helmsley got shortened to "Triple H." He raised Cain as a member D-Generation X and raised Kane's ire by sleeping with the Big Red Machine's deceased girlfriend, Katie Vick, during a controversial funeral that was dead on arrival in the eyes of many fans. He teamed with Batista, Randy Orton, and Ric Flair to form Evolution. He racked up 14 world titles and had riveting rivalries. He married the boss's unconscious daughter in Las Vegas as part of a storyline, per the WWE, and married her in real-life in a hopefully more storybook ceremony. He even became a WWE executive.
The golden boy with green pockets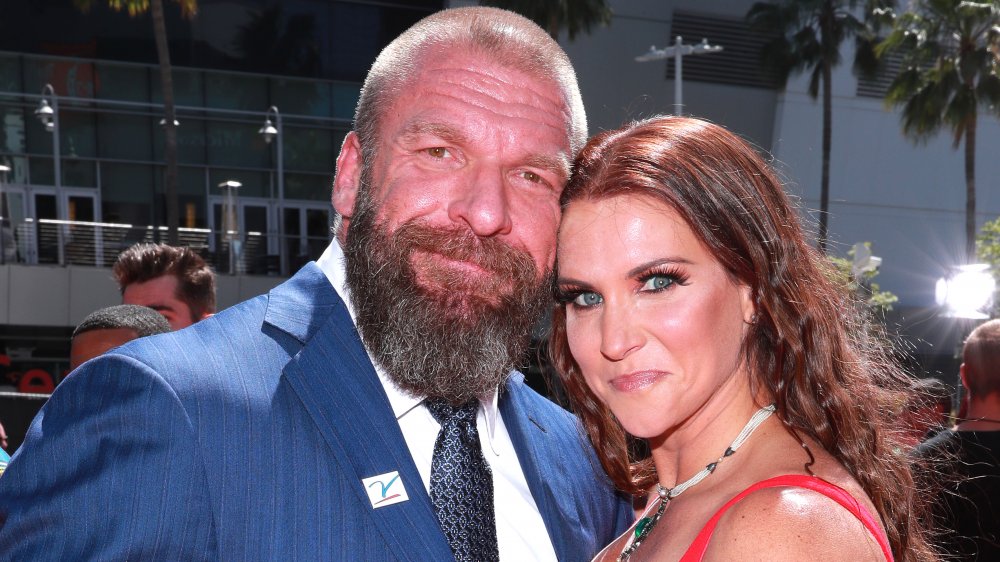 Rich Fury/Getty Images
Triple H has pretty much done it all, and few have done it much better. Of course, some have accused Triple of replacing his silver spoon with a golden shovel and burying top-notch performers in order to turn the bones of their dead momentum into the rungs of his own career ladder. Speaking with Wrestling Inc, former WWE announcer Justin Roberts said Triple H "just buried the whole locker room" in a promo en route to setting up a WrestleMania match with the Undertaker. And with Vince McMahon as his father-in-law, Triple H got to lay down the law behind the scenes.
On the other hand, he also busted his butt and ruptured his quads in the ring. Triple H elevated many wrestlers' careers along his journey, as noted by Bleacher Report contributor Jai Shah. And as ESPN points out, he created NXT, which has generated a wealth of quality matches and performers. Triple H has been invaluable to pro wrestling, and that has made him very valuable financially. In 2016, he actually earned more money than Vince McMahon, according to Mike Chiari, bringing in $3,993,417 compared to McMahon's $3,071,600. Sportskeeda estimates Triple H's net worth to be $40 million while his wife, Stephanie McMahon, adds another $76 million. However, Celebrity Net Worth claims the power couple boasts a combined net worth of $150 million.