The Truth About Paul McCartney's Stay In A Tokyo Jail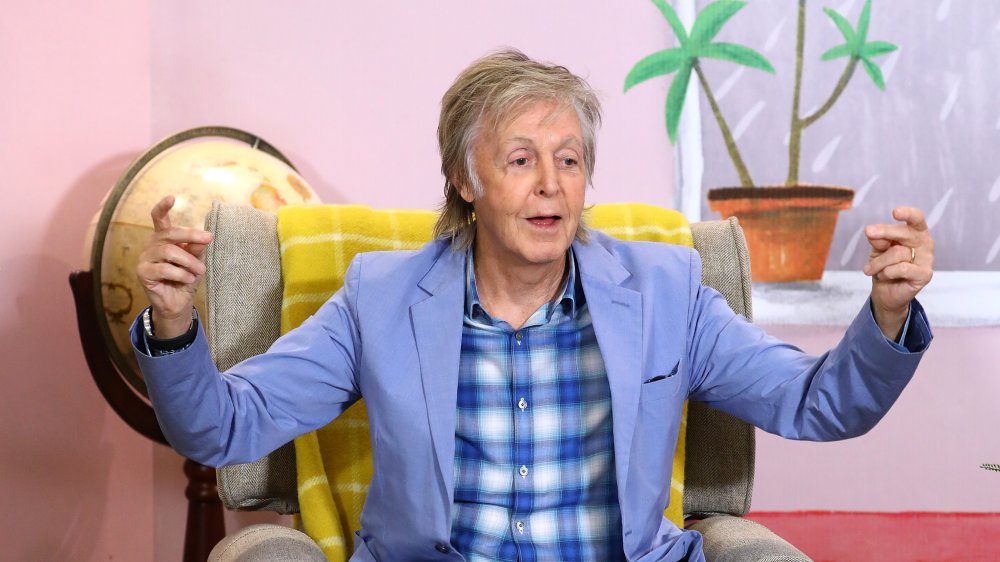 Tim P. Whitby/Getty Images
Wings are a great way to get high, but when Paul McCartney flew to Japan in 1980 to tour with his band, Wings, he wasn't riding as high as he would have liked. Per the Guardian, McCartney would later say of Wings, "We were terrible." He had formed the band with his late wife Linda, "We knew Linda couldn't play," he admitted, "but she learned." In retrospect he didn't regret forming Wings, but he did so while on the rebound from the devastating breakup of his "lifelong friends" and musical partners: the Beatles. "I was depressed," McCartney recalled.
Prior to 1980, the last time McCartney visited the Land of the Rising Sun was with the Beatles in 1966, according to History. This time around, his rebound band was downward bound. Author Garry McGee quotes McCartney as saying, "Wings (was) really finished in my mind then. It had sort of lost its charm." But after McCartney and his wife arrived in Tokyo, things really went to pot.
In for a penny, incarcerated for a half-pound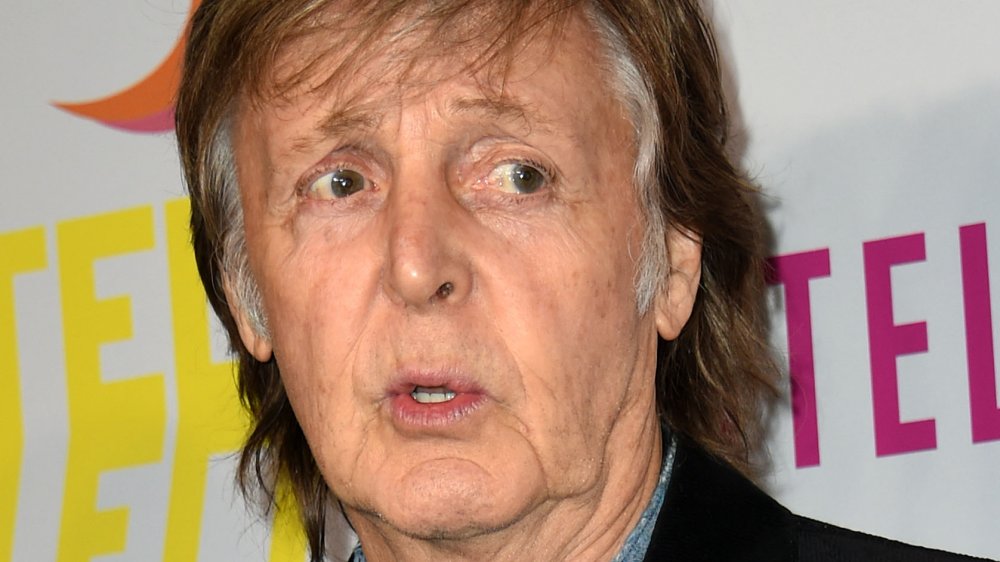 Valerie Macon/Getty Images
Paul and Linda McCartney had a very special guest with them at Narita International Airport: the esteemed Mayor of Juana, Mary Jane. Japanese police weren't a fan of the mayor's politics. Per History, she was a half-pound of pot that McCartney packed in his baggage. Though, as recounted in Band on the Run: A History of Paul McCartney and Wings, airport officials suspected that Linda had brought the drugs. When they began interrogating her, McCartney narced on himself.
Officials accused McCartney of drug-smuggling. The former Beatle said he could have been sentenced to "seven years hard labor," according to Ultimate Classic Rock. Luckily, for him, he was a beloved celebrity. He was sentenced to nine days. He had sing-alongs with adoring fans who crowded outside the jail. He had a communal bath with the inmates. "By the end, I was like, 'Come on! In for a penny. I'm going in with the boys," McCartney said. Though, in his case, it was in for a penny, in the slammer for a half-pound.
Marijuana was presumably supposed to be the wind beneath his wings, but the arrest sucked all the air out of his band. An 11-city tour was scrapped, and the other Wings members were ticked about the lost pay. McCartney felt Wings' goose was cooked. In his words, "It wasn't fun anymore and the bust had definitely sort of cemented that. It was like, 'Oh God, who needs all this?'"