The Real Reason D'arcy Wretzky Left Smashing Pumpkins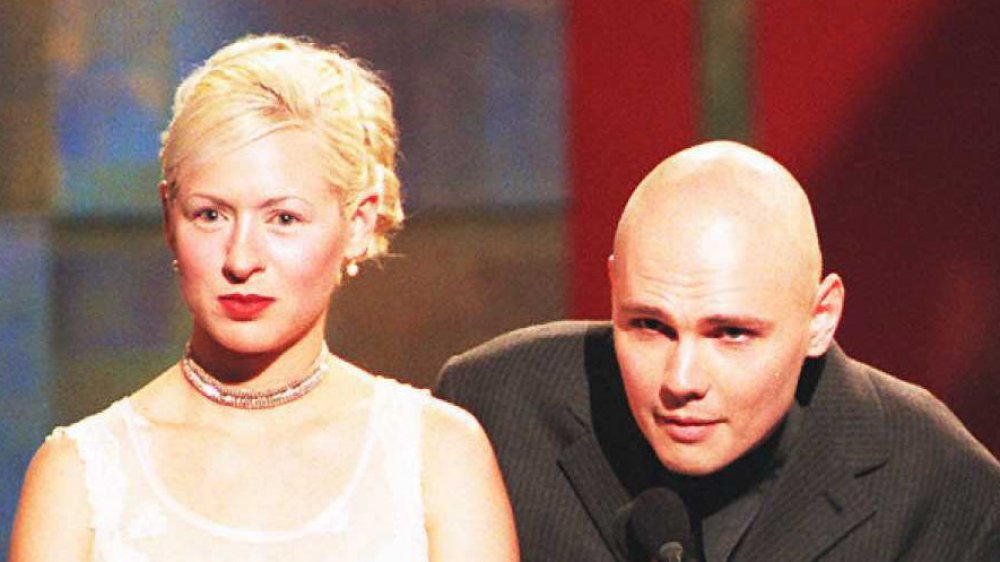 Don Emmert/Getty Images
The Smashing Pumpkins have been together since 1988. Well, for a given amount of "together," anyway. As Kory Grow of Rolling Stone tells us, the band's lineup has been in flux for decades, and there's also the few years at the turn of the millennium when they were inactive. Perhaps it would be best to say that while some variation of the group that has given us classic tunes like "Tonight, Tonight,"  "Bullet with Butterfly Wings," "Disarm," and "Zero" has been around since 1988, it's mostly whenever Billy Corgan isn't too busy dabbling in pro wrestling or getting on the rest of the band's nerves. 
While frontman and main songwriter Corgan has obviously been a Smashing Pumpkins mainstay, the other original members have all either quit or been fired at some point. However, while drummer Jimmy Chamberlin has been in and out of the band multiple times, and guitarist James Iha eventually rejoined the Pumpkins in 2016, bass player D'Arcy Wretzky is seemingly gone for good. Since she parted ways with the band in September 1999, she is yet to rejoin the band, despite occasional rumors to the contrary. What could have happened that caused her to decide her days as a Smashing Pumpkin were done? Here's the real reason D'arcy Wretzky left Smashing Pumpkins.
D'Arcy Wretzky was fired, but also wanted out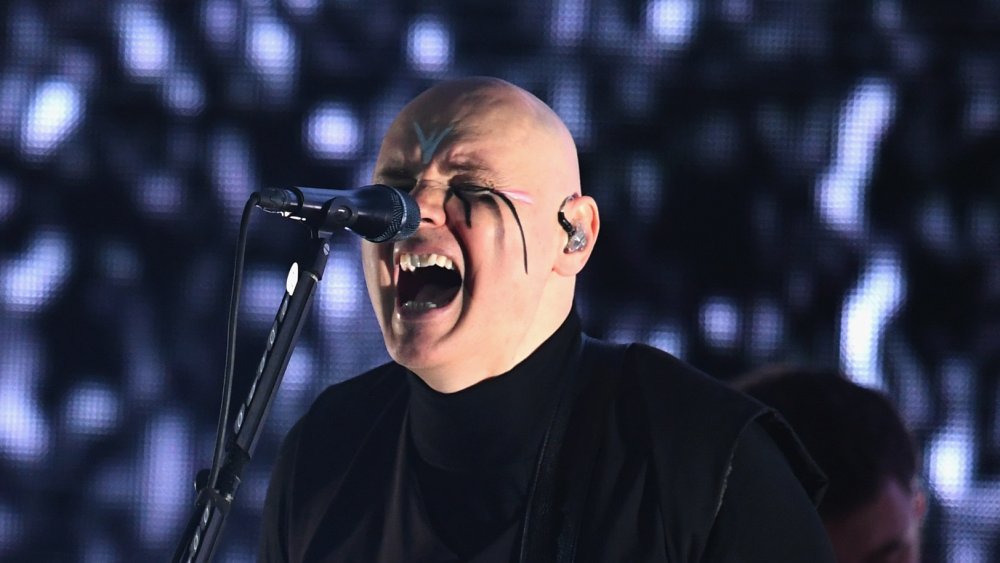 Kevin Winter/Getty Images
D'Arcy Wretzky parted ways with Smashing Pumpkins in 1999, and reports indicated that he either quit or was fired because she thought Billy Corgan was too controlling. Corgan himself says that she was fired, and has painted Wretzky in a fairly unsavory light on occasion. In 2004, he had this to say about her role in the band's (temporary) breakup: "Did it help that bassist D'arcy Wretzky was fired for being a mean-spirited drug addict, who refused to get help? No, that didn't help keep the band together, not at all." Ouch.
In a 2018 interview with Alternative Nation, Wretzky confirms that Corgan indeed fired her, and that James Iha supported the decision: "When Billy fired me," she says, "James went along with him, because he said he thought that's what I wanted."  By her own admission, though, things weren't quite that simple. Wretzky had already tried to quit the band a few times, and in hindsight, she wishes that she'd left much earlier. In fact, she was going through what she quite accurately describes as a really bad time: "I was having a nervous breakdown. I had 30 plus panic attacks a day, I didn't know what it was, it was terrible." The rest of the band ended up giving her three months off to recuperate, but when she didn't feel ready to return when Corgan wanted, things ultimately went how they went.