Mike Tyson Vs. Tyson Fury: Who Would Win?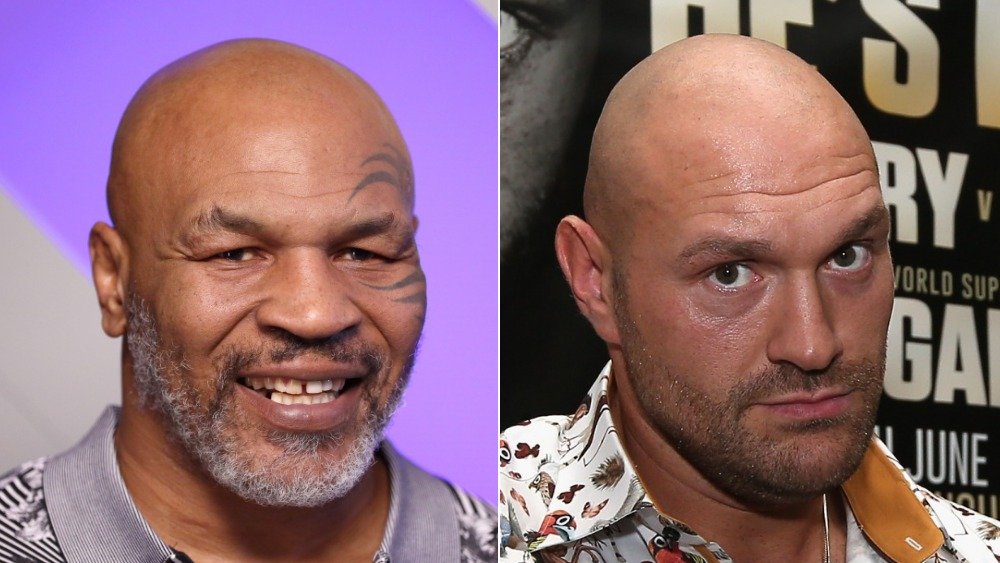 Rich Polk, Jan Kruger/Getty Images
Even if your only exposure to boxing comes in the form of a few seconds of idle channel-surfing every now and then, you're probably aware of Mike Tyson and Tyson Fury. Iron Mike dominated the late 1980s rings, while Fury has beaten enough opponents (along with an array of personal issues) to approach a similar status in the current heavyweight scene. Of course, Iron Mike long ago quit his victorious and often controversial life as an athlete, and moved on to doing Hangover movies and whatnot. But what if the two esteemed Tysons could face each other in their prime?
Interestingly, both athletes have already made pretty clear how they think this fantasy matchup would go. As Joe Coleman of Talk Sport tells us, Tyson has said that a prime version of him would certainly come on top against Fury or pretty much any other today's heavyweight: "Listen, if you're asking me if I was 20 years old, Yes! There's no doubt," he says, before adding: "They're really good fighters and I respect all these skills. It would have been very tough fighting them." Meanwhile, Fury admitted in 2018 that he would most likely lose the matchup, as Ryan Sidle of Sportsbible notes. Then again, this was at a time when Fury had been inactive for several years, and as Mike shot back, he himself was once knocked out by Buster Douglas, so really, who can tell? 
With that in mind, let's see if we can find out how things would go in a Mike Tyson vs. Tyson Fury match. 
Two Tysons, two champions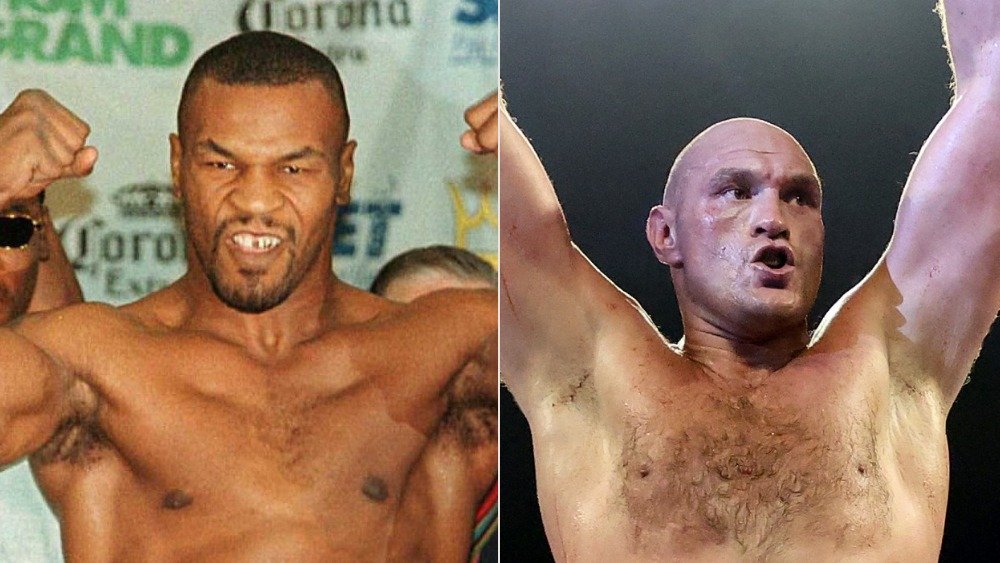 John Gurzinski, Al Bello/Getty Images
Tyson Fury, of course, is the current Top Dog in the world of heavyweight boxing. The 6'9" giant is a fairly unorthodox athlete, and, as Sophia Ankel of Business Insider tells us, he has struggled with addiction, mental health issues, weight gain, and a tendency to make controversial statements, all of which have arguably given him at least as much trouble as his opponents have. However, as befits a man who was actually named after Mike Tyson, Fury is a truly gifted boxer with an astounding amount of speed, ring craft and technical skill, according to Dan Rafael of ESPN. That's a pretty lethal combination that has served Fury well. 
If Mike Tyson and Tyson Fury were just two guys on the street, chances are you wouldn't bet a red cent for the latter's chances in a fight. This is simply because Fury absolutely towers ower the 5'11" Iron Mike. Then again, as Joe Coleman of Talk Sport notes, Tyson wasn't known as "Kid Dynamite" for nothing. He spent his prime years tearing through opponents who were taller than him, and like Jeff Gordon of SportsRec describes, his unrelenting attack mode, ruthless punch combinations, lightning speed and extreme fitness put him on a completely different level from most of the competition ... and that's not even getting into his penchant for mind games, his peculiar peek-a-boo boxing stance, and his array of special jab-and-slide punching tactics that helped him to overcome his reach disadvantage. 
There can be only one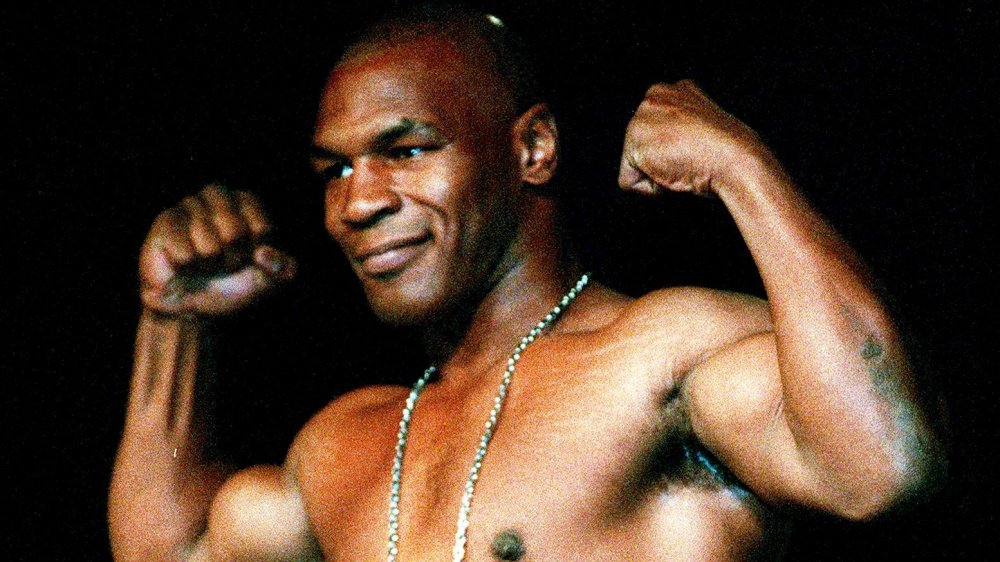 Gerard Burkhart/Getty Images
Anyone who has followed Tyson Fury's career can attest to the big man's merits, but ultimately, only one Tyson can remain standing, and it turns out both men had a pretty good idea which one that would be. According to Kobe Tong of Give Me Sport, Mike Tyson would comfortably take the match, at least in a simulated Fight Night bout. Way back in 2015, the since-deleted YouTube account "TheIgorotWarrior07" put peak Mike Tyson up against Tyson Fury, who was fresh off his legend-making victory over Wladimir Klitshcko. The result didn't exactly flatter Fury, as Tyson absolutely dominated the match and knocked Fury out in the second round.
Tong thinks this is pretty much how an actual fight between the two men at their peak might actually go, because Tyson's brutal punches, high-pressure fighting style and ability to duck under Fury's jabs would simply be too much for the big guy. He does feel that Fury would last longer than two rounds, though. After all, the boxer does have a history of getting up from knockdowns and pushing right on. 
So, yeah. This hypothetical matchup would arguably go to Iron Mike. Now, Mike Tyson Vs. Muhammad Ali ... that might go very differently for him.