Here's How Much Uber Has Lost During The Pandemic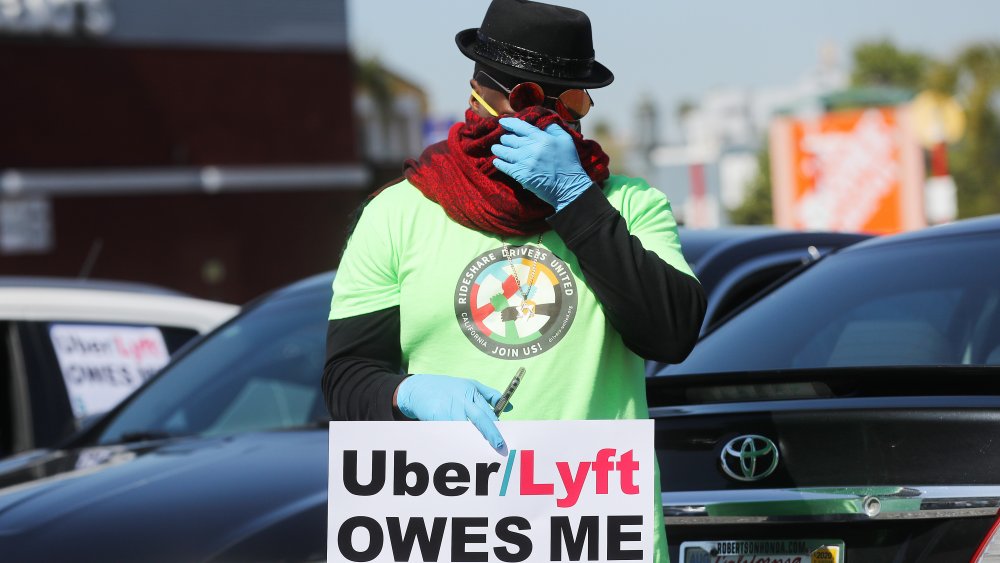 Mario Tama/Getty Images
Before the COVID-19 pandemic came along, the gig economy was already a treacherous road for drivers to travel. A 2018 survey of 1,100 rideshare drivers uncovered 969 reports of harassment, via the Guardian. Six percent of respondents said they were sexually assaulted while 10 percent said they were physically assaulted. Drivers described threats of rape and racial slurs as well. Sixty percent of surveyed workers said they earned less than the average hourly rate of $16.
Many drivers have accused Uber of taking them for a ride, and in May 2019, they organized nationwide strikes alongside uber-pissed-off Lyft drivers, per the Associated Press. Uber workers asserted that Uber underpaid them and classified them as independent contractors rather than employees in order to avoid providing healthcare, overtime, and worker's comp. Of course, Uber reportedly wants to launch a fleet of self-driving taxis, eliminating the need for meat-based cabbies that need to be treated like people. But in the meantime, the company needs human drivers. Fast-forward to May 2020, and the novel coronavirus has steered drivers in a nastier financial direction and spanked Uber's bottom line.
The pandemic slammed the brakes on Uber's profits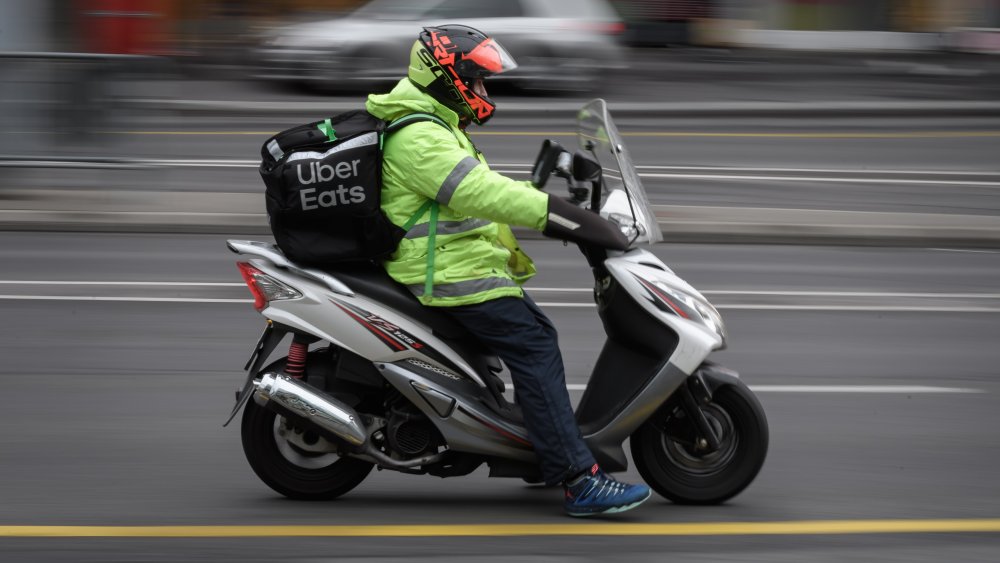 Fabrice Coffrini/Getty Images
Obviously, someone who uses a rideshare runs the risk of sharing pathogens, which is not what you want during a pandemic. Hence, a lot of Uber users haven't wanted a lift in recent months. In fact, Uber's ride-hailing business plunged 80 percent, according to the Verge. That steep decline means fewer gigs for drivers and fewer jobs at Uber. The company announced in May that it would scrap about 14 percent of its workforce, totalling 3,700 full-time employees. A business deal with Lime will end 400 more jobs on a sour note in the company's Jump bike and scooter division.
Uber's profits have tumbled to the tune of $2.9 billion. But when life gives you lemons — or a Lime deal for that matter — you make lemonade or limeade or whatever. The point is that Uber has "ades." Uber Eats has seen a 54 percent jump in food delivery orders. However, even that division has struggled in some places, with the company shutting down Uber Eats in eight markets due to unprofitability. As usual, Uber drivers are in for a bumpy ride.