KISS Fans Just Got Some Bad News Amid The Pandemic
Kevin Winter/Getty Images
KISS: a thing you shouldn't do all night or every day with strangers when faced with a highly contagious virus. And as of May, it's also a legendary band you won't catch playing on a cruise ship until at least 2021. As Rolling Stone reports, the 10th Kiss Kruise was slated for October 2020. And it sounded like a rockin' good time — or probably would have sounded like one if it actually happened. Other scheduled performers included Ratt and AEW star Chris Jericho's band, Fozzy. But the COVID-19 pandemic rocked the boat, inconsiderately sinking the bands' plans with abandon.
For the time being it seems that fans won't be rocking the boat all night with KISS until sometime around mid-October or November of next year. And fans who can't attend will get a full refund. Now, this could be viewed as bad news, and it will likely disappoint some people, But one could also see this development as extremely good news.
KISS your kruise goodbye for now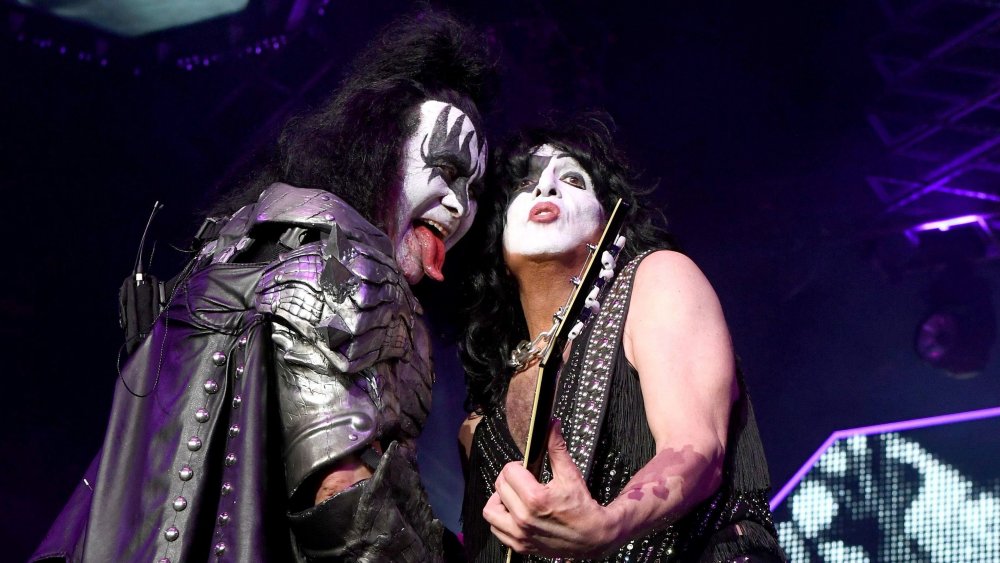 Kevin Winter/Getty Images
The members of KISS aren't exactly spring chickens. Frontman Gene Simmons, for instance, turns 71 years old in August, via Biography. And could you imagine trying to social-distance from his anaconda-like tongue — or as it should be called, his French KISS? You don't want a septuagenarian who could lick you from across the room stranded on a ship with whatever assortment of cooties the passengers have plus the added risk of COVID-19. It's not like coronaviruses will take a tongue's musical taste into consideration. From that standpoint, isn't it a good thing that fans won't be exposing themselves or the bands to a potentially calamitous infection?
Moreover, per Rolling Stone, Gene Simmons and Paul Stanley also pointed out in a video, safety concerns would have hindered their performance: "Even if we wanted to do a Kiss Kruise this year, it would probably be canceled because there are so many restrictions being put in place that you wouldn't get the cruise you wanted anyway."