The Truth About River Phoenix's Tragic Death
River Phoenix was Hollywood's "It Boy" when tragically, he passed away at the young age of 23. His unexpected death left his fans in mourning, but it was an unfortunate accident that could have ultimately been prevented, according to The Guardian.
Phoenix grew up in the limelight and appeared in his first film, "Explorers," at age 13. He would go on to star in movies such as "My Own Private Idaho," "Stand by Me," and "Running on Empty," which earned him an Oscar nomination.
He was also known for his music and had his own alternative folk/rock band called Aleka's Attic, which included his little sister, Rain.
Growing up in the spotlight, Phoenix was outspoken about disliking the idea of being famous, and as his acting career took off, so did his abuse of alcohol and other drugs. While his fans and the general public did not know about his behind-the-scenes drug use, his family and friends recall his frequent binges, according to the book "Running with Monsters," written by Phoenix's good friend, Bob Forrest.
A change of plans that led to tragedy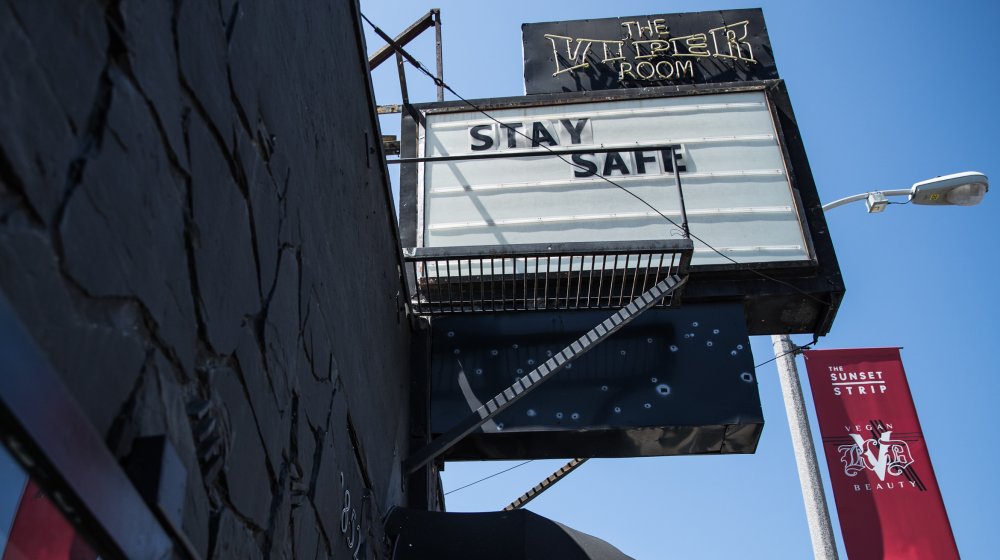 Rich Fury/Getty Images
On Halloween night in 1993, Phoenix went with some family and friends to the famed Viper Room music club in West Hollywood.
Phoenix's girlfriend at the time, actor Samantha Mathis, told The Guardian in an interview that the night he died, the two were only supposed to be dropping off Phoenix's little brother, Joaquin Phoenix, and sister Rain, before returning to Mathis' house. Instead, they stayed at the club because Phoenix wanted to play music with the club's band. In the end, Phoenix took too many drugs — a lethal combination of cocaine and heroin.
"I knew something was wrong that night, something I didn't understand. I didn't see anyone doing drugs, but he was high in a way that made me feel uncomfortable," Mathis told The Guardian.
Phoenix was pushed out of the club for getting into a fight, and then he dropped to the ground and died on the sidewalk shortly after, Mathis recalls. Given his meteoric rise to stardom, had the two returned to Mathis' house as planned instead of staying at the Viper Room, Phoenix may still be here today, possibly regarded as of the finest leading men of our time.