The Tragic Real-Life Story Of Lou Costello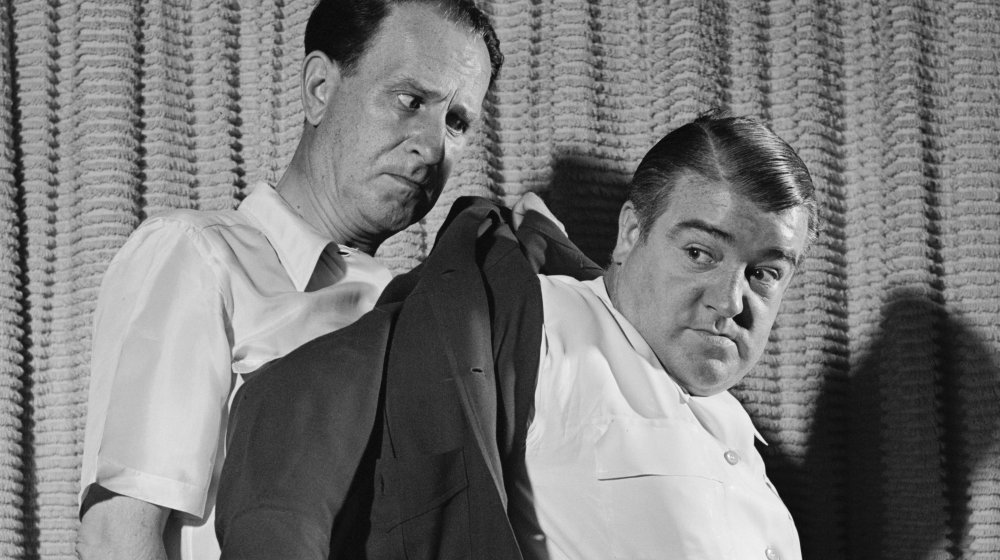 Michael Ochs Archives/Getty Images
Lou Costello, the other half of the classic comedy duo Abbott and Costello, appeared lively and fun in his comedy bits, but behind the laughter was a life marred by tragedy.
Costello, born Lou Francis Cristillo, found fame in 1936 when his comedy act with Bud Abbott took off, according to the official Abbott and Costello website. The pair starred in movies, toured burlesque stages, and did radio shows. By 1952, the two had their own syndicated television show – The Abbot and Costello Show, per Brittanica. Despite this success, however, Costello, like many other comedians, experienced a darker side of life.
In November 1943, Costello had just returned from a six-month absence from TV. He had been sidelined with rheumatic fever after touring with Abbott around different army bases. He arrived at the NBC studios for their radio show and received the worst news imaginable for a father — his son had died.
That day, his infant son Lou, Jr., known as Little Butch, wandered towards the swimming pool, fell in and drowned, per The Los Angeles Times. Costello's manager Eddie Sherman told NBC's "This Is Your Life" in 1956 that Little Butch managed to work a wooden slat in his crib loose and climbed out. Costello was heartbroken.
Sherman recounted driving Costello home to be with his family. After a few hours, Costello turned to him and said he wanted to go back to the studio. The show must go on. Costello's troubles did not end there.
The 'Cost' of fame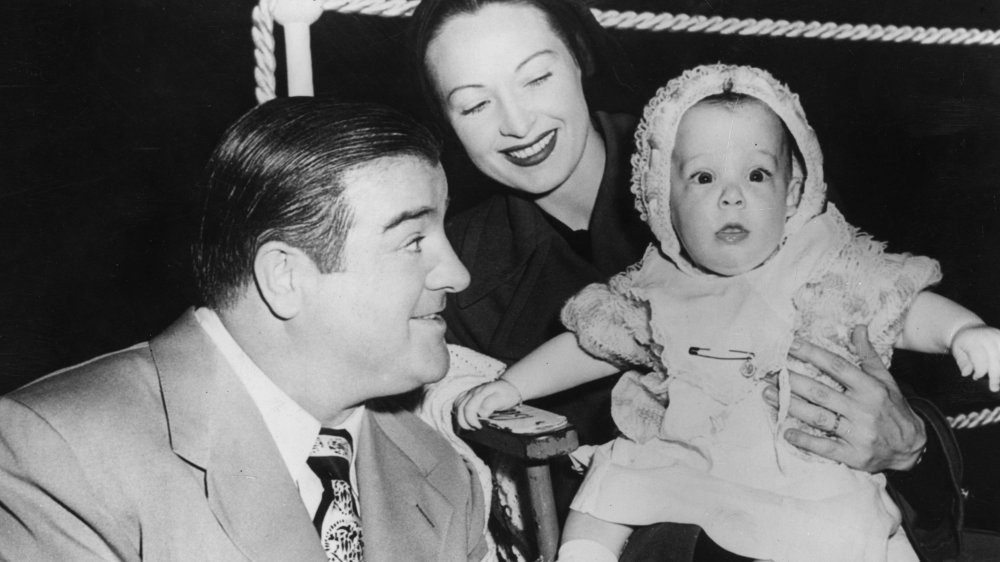 Keystone/Getty Images
In 1945, Abbott hired a maid that Costello previously fired. This petty argument angered Costello so much he threatened to dissolve their partnership, per The Telegraph. But the duo was still on contract to make movies. They had to keep working. Abbot and Costello would not speak off-screen for several years.
Over time, the pair was able to reconcile and continued to tour and make movies, until amicably splitting in 1957.
Costello went back to stand up comedy and also took a dramatic role in the TV show Wagon Train, but the next phase of his career wouldn't last long. He died in 1959 at age 52, survived by his daughters. His wife Anne died the same year. 
Lou Costello was a comedy legend — half of the team that brought the world the "Who's on First?" comedy routine, and an influence on generations of future comedians. Like many of the best, beneath his humor was great pain, but he managed to overcome it, as only the best can.