Here's How Much Rock Hudson Was Worth When He Died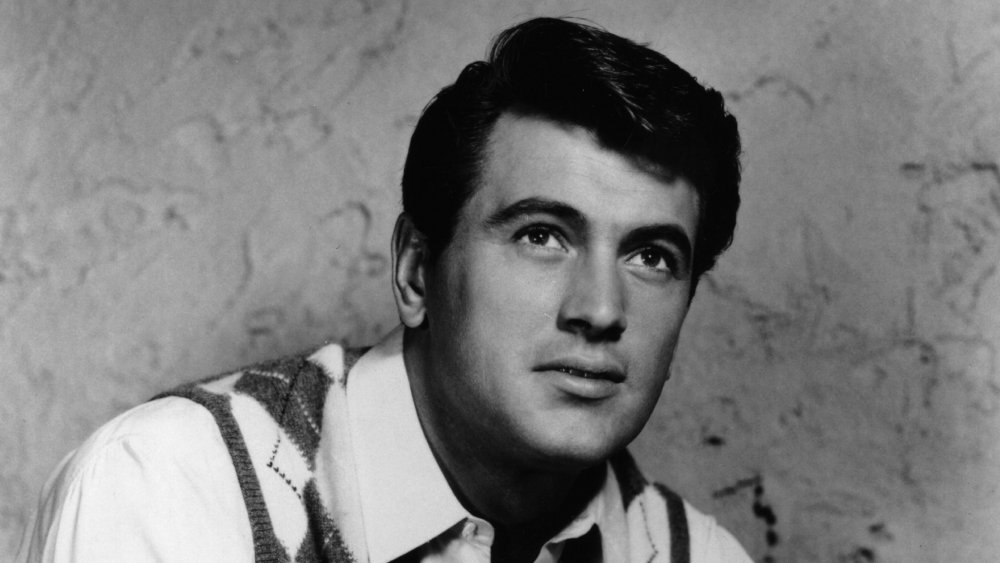 Hulton Archive/Getty Images
In a 1977 interview with the Washington Post, the iconic Rock Hudson declared, "A mirror is the biggest liar there is — you never see yourself as others see you." Most of the outside world saw Hudson as the happily heterosexual "Baron of Beefcake." He honed that persona and certainly took the cake in the beef department. However, the star of such romantic comedies as Lover Come Back, and Pillow Talk, spent much of his life pretending to be the straight man.
Speaking with NPR Fresh Air's Terry Gross, biographer Mark Griffin said that Hudson had an abusive and homophobic alcoholic for a stepfather. He would punish Hudson for showing the slightest hint of femininity. So, the child learned to act like masculine stereotype. As an adult, he had a brief stint in the Navy and worked as a truck driver while trying to find his inroads into Hollywood, per Biography. Both on and off the screen he would land the role of leading man in women's lives, and in both cases it was fiction.
A tale to two leading men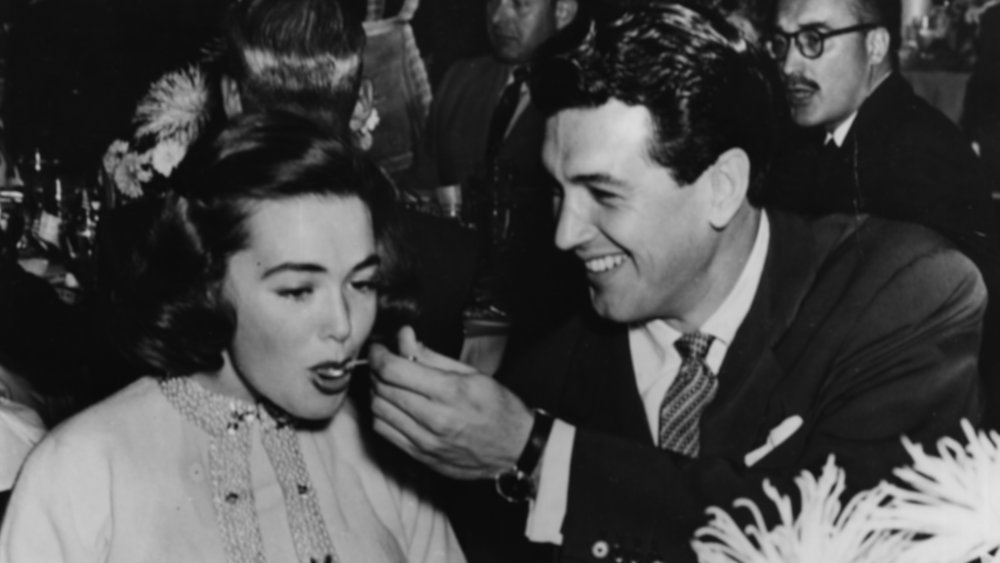 Keystone/Getty Images
Author Daniel Kimmel writes that Rock Hudson landed his breakthrough role in the 1954 remake of Magnificent Obsession, where he played a playboy turned surgeon who restores the sight of a woman he blinded in an accident. The following year, Hudson's agent arranged a sham marriage to the aspiring actress Phyllis Gates, who was blind to Hudson's homosexuality, via Biography.
Before long, Gates began to see that the real-life husband behind Hudson's playboy character she married played better with men. Per the Hollywood Reporter, she had a private investigator tape an exchange in which she accused her husband of having affairs with boys he picked up off the street. The marriage crumbled, and Hudson's career stumbled. He and Gates divorced in 1957, while he was filming the critically panned A Farewell to Arms. The actor rebounded with the 1959 film Pillow Talk, launching his second act as a romantic comedy star. 
Hudson stopped pretending both on and off screen after his AIDS diagnosis in 1984. When the celebrity died the following year, he had an estimated net worth of $10 million, roughly $23 million when adjusted for inflation, via Celebrity Net Worth. That money was divided between charity and a former male lover.