What Tory Belleci Has Been Up To Since Mythbusters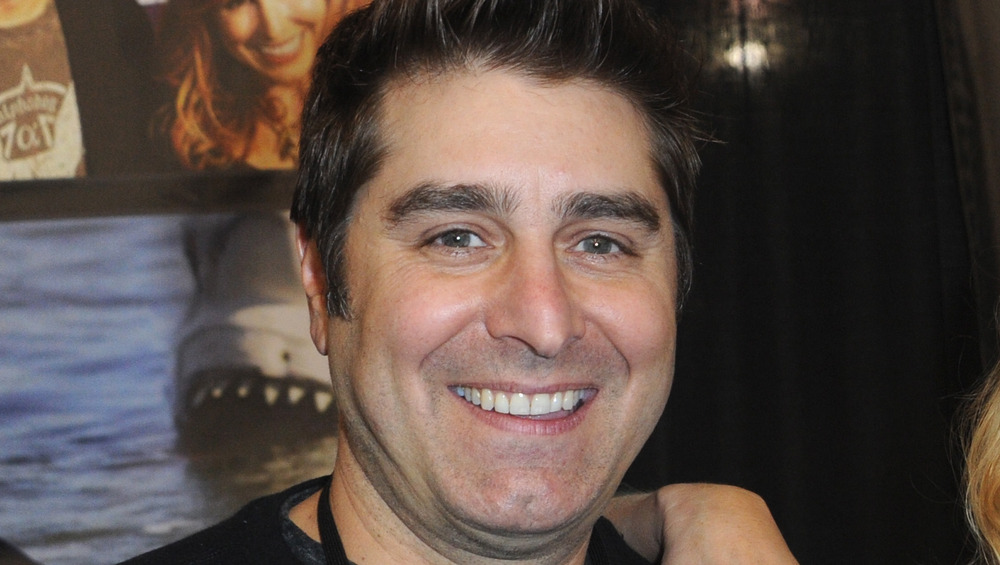 Albert L. Ortega/Getty Images
Tory Belleci, one-third of the Mythbusters build team, left the show with fellow hosts Kari Byron and Grant Imahara in 2014. Since then, he's been busy racking up an impressive stable of shows.
Even as a child, Belleci already had an explosive hobby. He told University of Rhode Island's The Good Five Cent Cigar that his dad taught him how to make Molotov cocktails as a kid, so it makes sense he'd be drawn to a show obsessed with blowing things up.
Before joining Mythbusters, Belleci was already working with Jamie Hyneman, who's been working on a few projects himself, at M5 Industries. Hyneman was the person who gave him his big break in the entertainment industry.
According to the Monterey Herald, he began appearing on the show in 2003. From then on, he was part of some of the most memorable stunts in the show. Belleci was often the designated guinea pig for many of Mythbusters' more dangerous actions. He even had to confront his fear of snakes in several experiments.
Working in special effects meant Belleci could channel his interests in explosions. He said to Monterey Herald that he made a pipe bomb as a teenager, which almost sent him to jail. This led to looking into making a career in explosives and landed projects working in movies you may have heard of, such as the Star Wars prequels and the Matrix trilogy. No biggie.
He's still exploding stuff and building things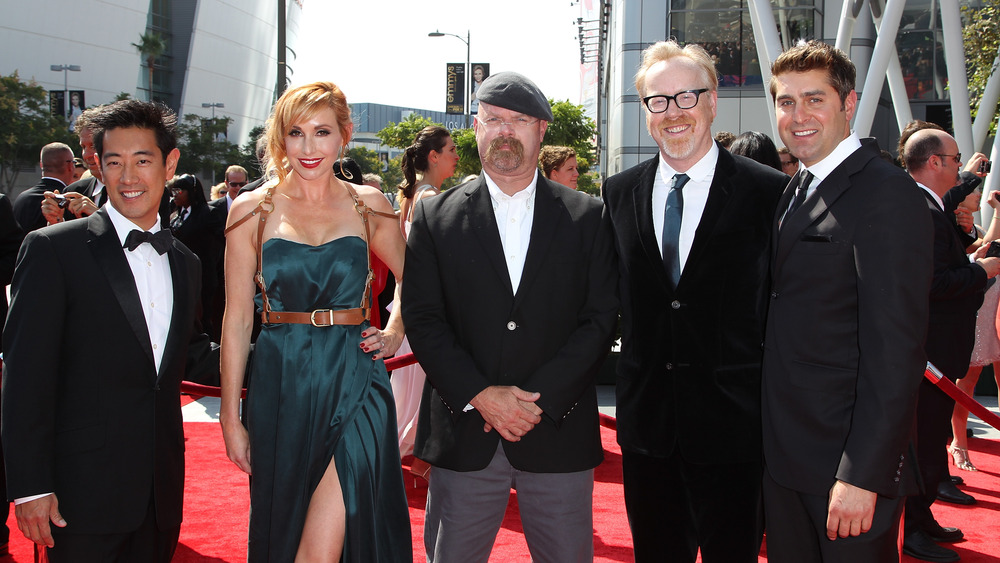 Noel Vasquez/Getty Images
After several seasons, Belleci and his fellow build team members Byron and Imahara left Mythbusters, though they all returned for a reunion episode in the show's final season.
Since leaving the show, Belleci hasn't stopped blowing things up and getting high on adrenaline. He even found a way to channel more that energy even before the Mythbusters ended, as he was already working on side projects while on the show.
Per his official website, he wrote and directed the short film Sand Trooper that aired on the Syfy Channel. He also hosted a web series called Blow It Up, where he (you might have already guessed) blew stuff up. He also worked with other castmates. Belleci and Byron hosted Thrill Factor, a show on the Travel Channel that had both hosts trying adrenaline-pumping amusement park rides and water slides. At least that was a nice change of pace for both Belleci and Byron — less singing of their hair but still some amount of danger.
The entire build team then reunited in 2016 for the Netflix show White Rabbit Project, wherein they all once again used science and engineering to investigate topics like super-powered technology and jailbreaks. The program challenged each host to recreate some of these technologies — but with far fewer explosions than Mythbusters. Unfortunately, as Belleci confirmed in a Reddit Ask Me Anything post, Netflix did not renew it for a second season.
However, Belleci is never away from TV for too long.
You can still see him on TV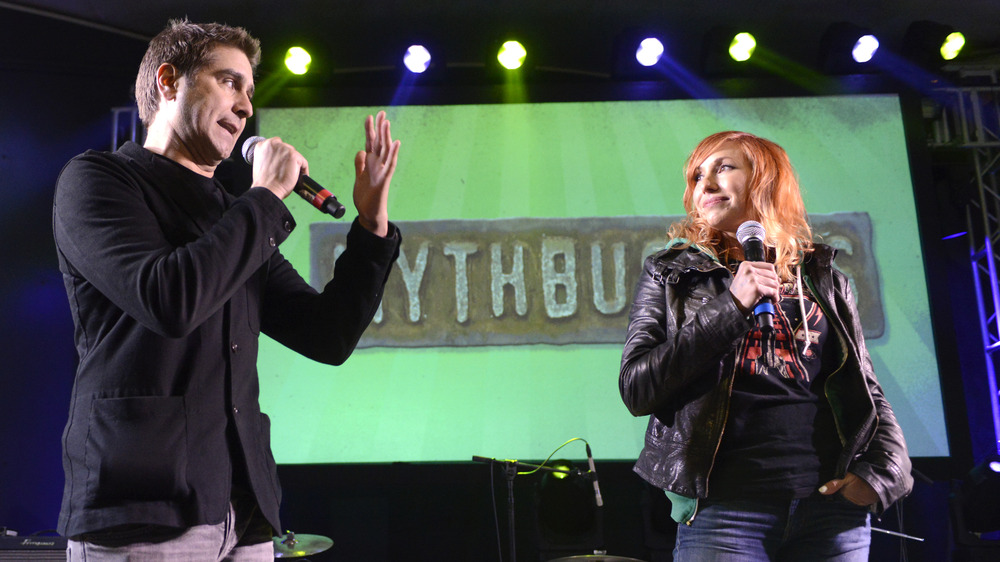 Tim Mosenfelder/Getty Images
Belleci's new Science Channel series, The Explosion Show, premiered in January 2020. The show takes Belleci and daredevil and stunt performer "Streetbike" Tommy Passemante behind the scenes on the many explosions that happen every day, as explained by Discovery. The two visit a bomb squad, make their own fireworks show, and see how Hollywood creates movie explosions.
Belleci also signed a deal last year to host a new show on Amazon with Top Gear's Richard Hammond, reported Deadline. The show, called Great Escapists, puts Belleci and Hammond on a deserted island, where they are challenged to make tools and machines. On the show, they're expected to transform the location into "an out-of-this-world, island paradise" using materials from the shipwreck or all around them.
SFGate wrote Great Escapists filmed in Panama and premiered in early 2021. Belleci said he and Hammon almost got stuck on the island for real, as they had just finished filming a week before global lockdowns started. He said one of the hardest challenges of the show was that he was required to act.
Since escaping a deserted island with science, Belleci is keeping busy. He has a YouTube show produced by MotorTrend and Mythbusters creators Beyond Productions titled Motor Mythbusters (via Futon Critic). The streaming program will have Belleci teaming up with mechanic Faye Hadley and engineer and race car driver Basi Ezerioha. The show will confirm — or bust — many urban legends around vehicles and answer fans' burning questions about car chases. It is set to premiere later in 2021.
So, even though it's been a few years since Mythbusters, Belleci is still building weird machines and watching things explode.